Islands of Adventure
July 19, 2010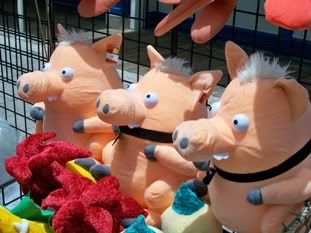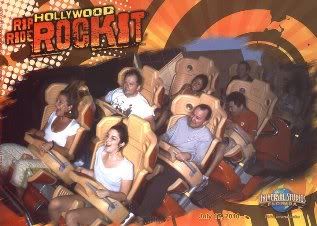 Dakota & Michael
Islands of Adventure
Universal Studios is divided into two large theme parks separated by an equally large area called City Walk which has a huge selection of clubs, restaurants, attractions and even a multiplex movie theatre. Having and annual pass we were able to cruise back and forth between the parks at will, thus increasing our opportunity to avoid long waits and to even take breaks during the day to escape the crowds and heat of central Florida afternoons.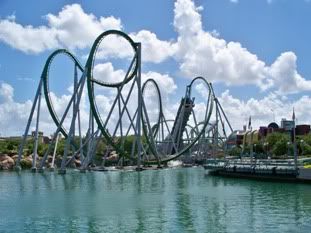 We actually quite fortunate, as it was warm, but not excessively hot and we had no rain and less humidity and more breeze than is usual for Orlando mid-summer. The day after a very late night of concert going, we slept in a little before checking out of the hotel and heading over to Islands of Adventure to get on all the rides we might have missed the previous two days at the parks.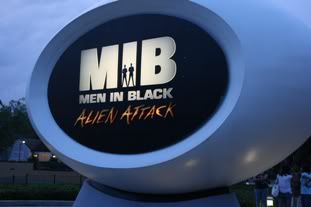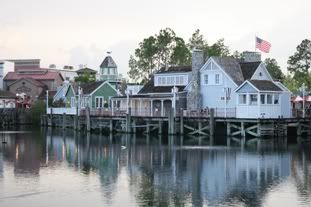 We had a deliberate plan to take in all the water rides, the rides with the warning signs that "You may get wet, potentially soaked on this attraction". This includes the River ride in the Jurassic Park section, the Dudley-Do-Right waterfall ride and Bluto's River Barges. We almost made it on them all, completing all but the final third of the Bluto ride, which got stuck with us in it just near the top of the final drop. The warning signs should just say- You will get soaked, because there is little escaping it and even with the unforeseen evacuation we experienced we were still soaked.
Stuck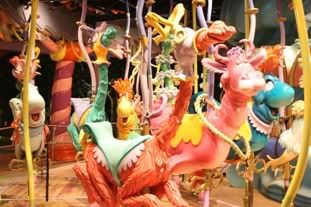 Having brought a dry change of clothing, we were back to relative dryness to finish out our day riding rides like the incredibly cool Spider Man ride and the comparatively lame Dr. Doom's Free Fall ride in the superhero section of the park.
We had a great weekend as both concerts and all our time at the theme parks went virtually flawlessly and we did everything we wanted, with very little waiting or distraction. Kathy had a great time; she loves rollercoasters from the mind shaking Incredible Hulk to the crazy excitement of the Hollywood Rip Ride Rocket to the Dualing Dragons of Harry Potter world. She rode them all with Dakota, multiple times.
I'm not so much a rollercoaster person, I loved the concerts and I really was impressed by the new Wizarding World of Harry Potter. The Simpsons ride, Men In Black and Spiderman are all excellent rides as well and people watching is always fun. In addition to seeing a complete cross section of America from the good, to the bad to the ugly- the place was also packed with visiting tour groups, especially from Brazil. It seemed every high school kid in Brazil must have been in Orlando this week as mobs of students dressed alike were everywhere, following around beleaguered looking chaperones holding small flags on sticks.
Kathy & Dakota
Even being exhausted, the seven hour drive back to Key West was fairly easy and Kathy is already talking about when we can go back, to take advantage of our annual pass of course. Hopefully we can meet Dakota there again sometime in the fall. We had a great time and she is an excellent traveling companion.