Bullet Dodged
September 9, 2008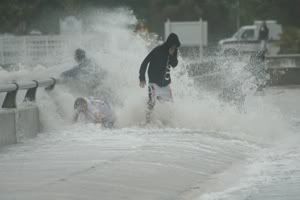 Bullet Dodged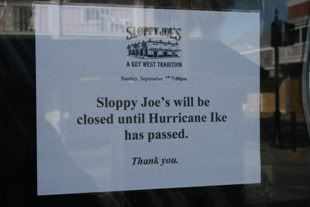 Key West is very fortunate that Hurricane Ike has remained far enough to the South that the effects on our island have been relatively minor. Not that we have been off the hook entirely. Strong tropical force winds with gusts over 60 mph have raked the Keys for the past 24 hours and continue as I write this Tuesday evening. Feeder bands of high winds and torrential rains have been passing through at regular intervals knocking out power periodically, downing trees and branches and flooding some streets, especially those along the beach.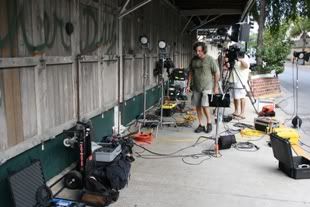 TV Crews line Duval Street
It is a far cry from the weather yesterday, which was mostly sunny and increasingly breezy and comparatively quiet as the deserted island readied for the impact of Ike. I took a walk down Duval Street yesterday and it was eerily quiet. In fact it was probably the least amount of people I have ever seen on Duval. If the crowd of TV crews broadcasting from the street were not there, it would have been virtually empty.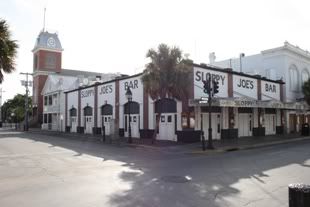 Ghost Town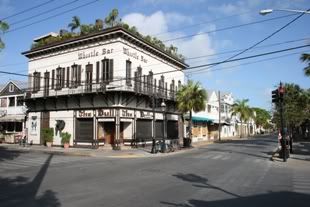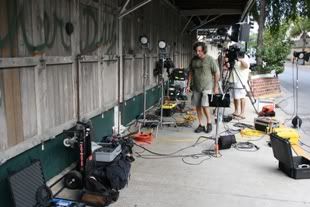 As the evening neared, the winds picked up and when I took India to the dog park, waves had begun to crash along Higgs Beach. Overnight, the rain & wind really started to rock and roll and you could hear the wind whistling through the trees. It got continually worse as the day progressed today and it continues even now as the storm makes its way into the Gulf after crushing Cuba. As nasty as it has been at times today, I can't help but be thankful that we have yet again dodged a major hurricane and feel very fortunate, especially after seeing images of the destruction that Ike caused in Cuba, Haiti, and the Bahamas and in the Turks & Caicos.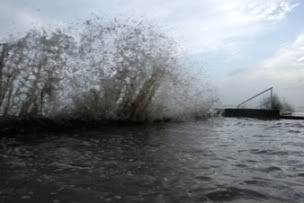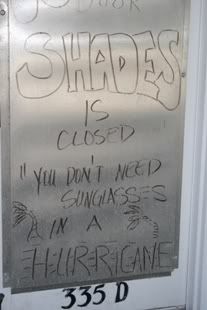 During a break between feeder bands today, Kathy & I ventured out to see what was happening around the island. We watched the surf smashing over the White Street Pier, which had become a huge swimming pool in which people were dangerously frolicking. It was a pretty interesting experience.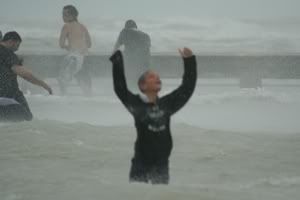 White Street Pier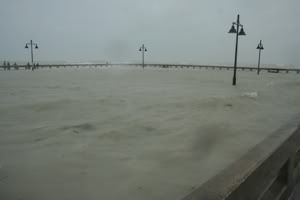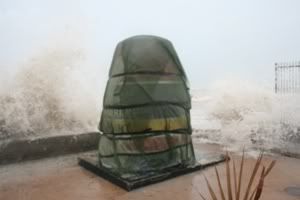 Southernmost Point
Hopefully this will all be over by tomorrow and things can start back towards normal. It has been a pretty terrible hardship for many here despite being spared a direct hit. Tourists have been gone for most of the week and many businesses and people are feeling the pinch financially. We feel for them and for everyone who has been and will be affected by Hurricane Ike.