The Breath of Spring
April 6, 2012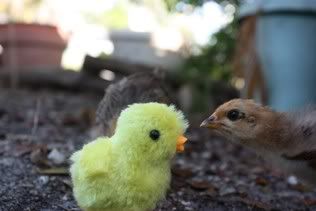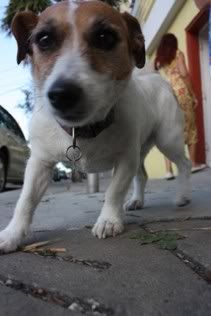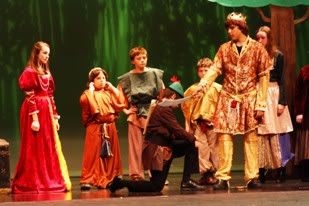 The Breath of Spring
Spring has come to Key West, it actually has been going fairly strong here throughout the month of March. It may not be readily visible to the casual observer, the weather does not change all that drastically, there is not the sudden burst of new growth that is common in much of the Country, but if you look closely you may see signs of sunburned college students and later families here on their spring vacation. The good news is that even without many telltale signs, there is a hint of optimism in the air and a sense that change is indeed happening.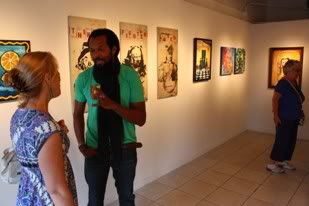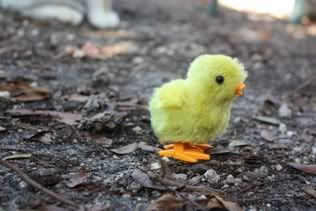 Spring in Key West is also different in that while in most of the country, spring is a beginning a fresh new time when people head outside and engage the world. Here it is something of the opposite, in that it marks an ending of sorts in that the busy tourist season slows and the myriad of seasonal snowbirds begin their annual migration back to their Northern homes.
Ally & Dennis
Breanne & David
None of that has too much of an impact on Kathy & I thankfully. Our schedule remains fairly busy and this week we had a couple of visits from out of town friends that had us out even more than usual. We always enjoy having friends in town and thankfully we live in a place that is desirable enough to bring our friends here to us.
Our first visitors were our friends Ally & Dennis, former residents who now live in Charleston. Dennis is a Navy fighter pilot and visits regularly to help train new pilots at the Navy base here, but having his wife Ally here is a less frequent and happy occasion for Kathy. We spent a wonderful evening with them having drinks at the Porch and dinner at Santiago's Bodega, where we caught up and generally had a great time.
Ally, Dennis and Kathy
We had more visitors later in the week when my friends from Indianapolis Jill and Corey arrived. We spent a night out with them and some new friends Andrew & Mary, who also live here. We met at 2 Cents restaurant, where we hung out before finishing up another great night at Point Five sharing drinks and stories.
Kathy, Andrew, Mary, Jill and Corey
Visitors were not the only thing keeping us occupied this week; we had the usual assortment of wonderful Key West activities as well. We attended the opening of the wonderful new show at Art Space Gallery, The Yellow Show- where all the artwork focused on a specific color, which was excellent. We really love the Art Space gallery and the artists they promote are all excellent representatives of the art scene that is Key West.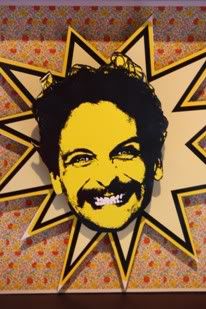 We also attended this week's installment of the Old Town/ New Folk concert series at the Studios of Key West with the lovely and talented Hoosier Folk singer Carrie Newcomer. Carrie has a voice like velvet and gave another outstanding performance to a packed house at TSKW.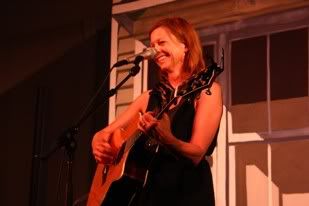 Carrie Newcomer
The final Keys Kids production of the year was this week as well as the mostly younger (with a few high school students) cast performed the play 'Robin Hood". We attended during a performance of cast B because we had friends with children in the cast and were once again thrilled with the quality and the enjoyment provided by the production.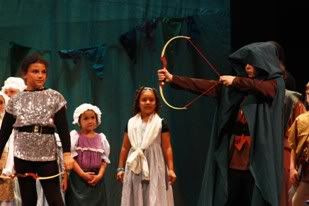 Keys Kids is an amazing group and we always have a good time checking out the youth of our community performing their little hearts out. The quality is almost always surprisingly good and there are some really talented kids here. Congrats to everyone involved with Keys Kids- we are looking forward to next season already.