Lollapalooza II
August 6, 2012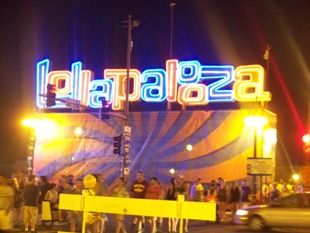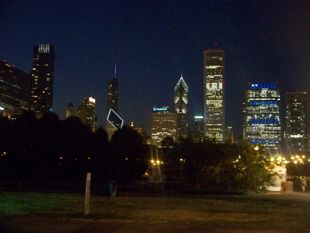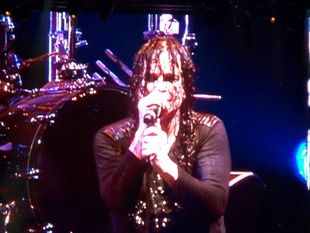 Black Sabbath
Blind Pilot
Lollapalooza II
The progression of the afternoon at Lollapalooza led me to be able to watch some of my favorite bands and the bands that really sealed the deal as far as me deciding to make the trip to Chicago to catch the show as both Blind Pilot and Dawes were scheduled for afternoon performances.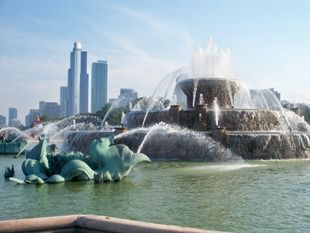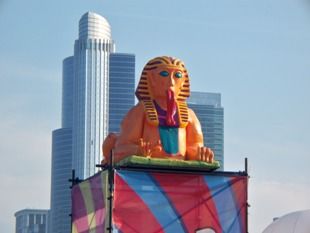 Before catching either of those acts though, I caught the set from one of the hottest new South African rap groups Die Antwoord (which is Afrikaans for "The Answer"). The group which features two vocalists and a DJ rose out of the Zef counter-culture movement in South Africa and has made serious inroads in the American rap culture as well. If the massive, enthusiastic crowd that greeted their incredible performance was any indication, they are doing very well.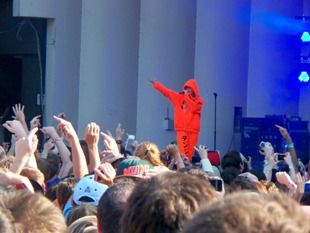 Die Antwoord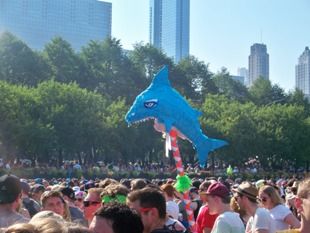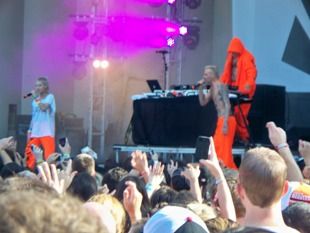 The show was as powerful, energetic and wild as any I saw all day and the crowd was simply going bananas. It was something to witness. You could not help but appreciate the energy and enthusiasm that they brought and which was reciprocated by a crazed and happy crowd. I wouldn't say it was my favorite performance of the day, but I am sure glad that I witnessed or should I say experienced it.
thenewno2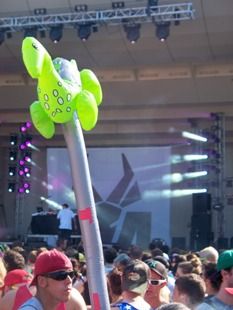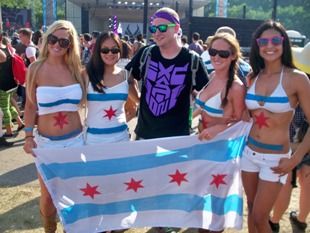 My next stop was at the smaller BMI stage where a band fronted by the son of legendary Beatle's bassist George Harrison, Dhani Harrison was playing. The London based band performed an eclectic set of the fusion rock/ dub/ electronica music that is almost impossible to categorize and yet impossible to turn away from, at least in the live setting. It was a blistering, inventive and wholly unique performance. Dhani looks very much like his iconic father and even moves like him, so that was sort of cool to see as well.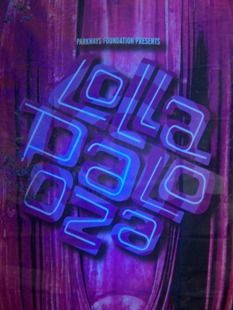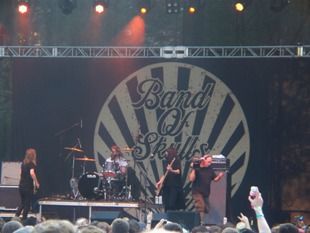 Blind Pilot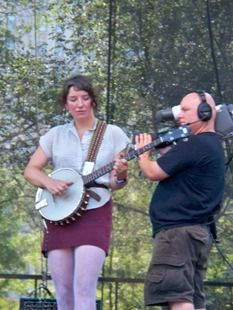 Next up for me was Blind Pilot. For the second time in as many days, I was checking out one of my favorite new bands. This was one instance where I took full advantage of my VIP ticket to snag a spot right up by the front of the stage. Once again the band was great, taking to playing outdoors in front of the significantly larger audience with ease. The crowd response was great as well, which was cool to see. The outdoor setting made som of their slower moody numbers seem slightly lighter, but other than that, they were as awesome as ever.
Blind Pilot "One Red Thread"
The same stage hosted a heavy metalish band called Band of Skulls next and I caught a little of their act while awaiting my other must-see band of the day, Dawes. Los Angeles based Dawes has become another recent favorite of mine, mostly on the strength of their incredible song-writing and wonderful harmonies that have become known as the Laurel Canyon Sound. They might be considered a modern day version of CSN&Y.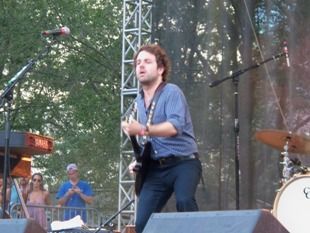 Dawes
Dawes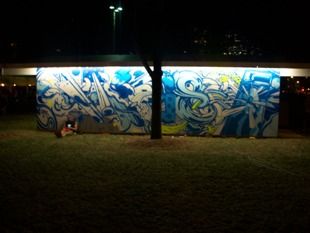 Their performance was great as well and included all of my favorite songs from their two CD releases including "Time Spent in Los Angeles" and "A Little Bit of Everything". I only wished that Kathy had been with me to see their gig, the good news is that we will get another chance in a couple of weeks when we attend the Folks Fest in Colorado, where they are scheduled to play.
Dawes "A Little Bit of Everything"
As evening turned to night, I had a choice to watch one of three headliners, the re-united Black Sabbath, the Black Keys or Bassnectar and their amazing light show. Once again, thanks to the VIP golf cart transportation, I was able to catch part of all three acts- even though they were going on at the same time on opposite ends of the park. They each had something of interest. For one I was stunned at how good Ozzy Osbourne was with Black Sabbath, for a guy that can seemingly not put a sentence together, his singing and stage presence were great.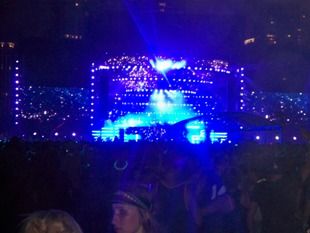 Bassnectar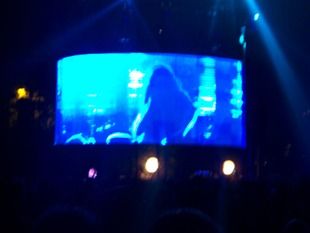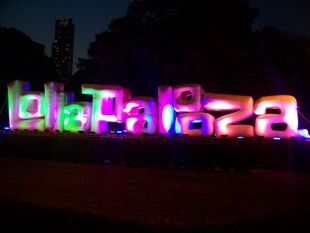 Bassnectar was cool as well. I am not a huge fan of electronic music, but I can see the appeal of the crazy light show, danceable beats and communal feel of the performance. It was somewhat ethereal and was a great way to put a cap on a fantastic and fun day in Chicago.