Rainy Night In Amsterdam
October 14, 2013
Kathy
Rainy Night In Amsterdam
Our trip back to the US was punctuated by an overnight layover in Amsterdam, which is always a fun experience. We stayed in the Sheraton located right in Schipol airport, which made it easy, especially since there is a metro station right in the airport that makes a 15 minute train connection to the Amsterdam Central station downtown.
The bad news is that it was raining heavily almost the entire time we were there, which made easy movement slightly less easy and comfortable and made it sort of a task to walk around and see things easily. Thankfully we had both been in Amsterdam before and had the opportunity to check out most of the stuff we had wanted to see including the Anne Frank house, the incredible museums and even the Heinekein experience.
This visit the rain kept us mostly isolated to the area near the train station, which being the infamous Red Light district had more than enough crazy and interesting stuff to keep us busy. Packed with bars, restaurants, the famous coffee shops and a plethora of prostitutes, sex shows, sex museums and the like, the red light district was as packed as ever in spite of the heavy rain.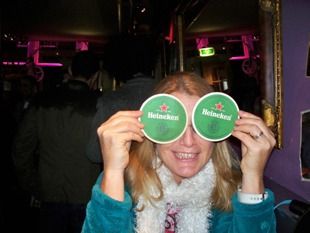 We enjoyed dinner at an Italian restaurant, then wondered around in the rain watching the people and the scene, stopping along the way for a beer at the occasional bar. We also visited the Hemp and Marijuana Museum to check out the displays touting the weed that is so prevalent in Amsterdam, and the subject of so much controversy in the United States.
The museum was interesting certainly, it examined the historical significance of the plant in medical applications, there were a number of medicine bottles from my hometown pharmaceutical company, Eli Lilly, that once contained extract used for medicinal purposes. The history of medical use, the huge propaganda war against the drug and what the future may hold for marijuana were all featured. Of course overall the museum was very pro-marijuana which is to be expected I suppose given its location, but it was also interesting and off-beat and a lot of fun.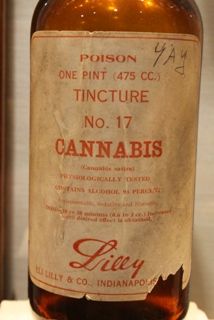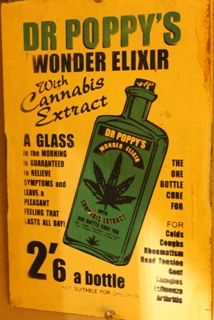 I must say that I find the Red Light district fascinating, We had heard that the more conservative government was going to be putting the clamps down and prohibiting the sale of marijuana and some of the openness of the prostitution industry there, but we noticed very little difference from our previous visit. It is amazing to me still just how out in the open it all is and watching tourists perusing the sights like they are at Disney is still amusing.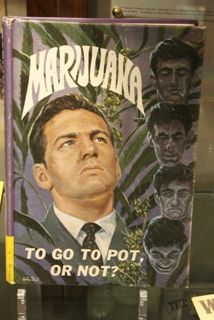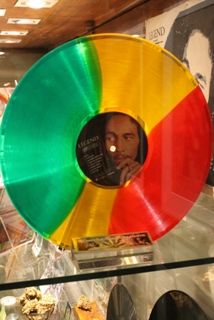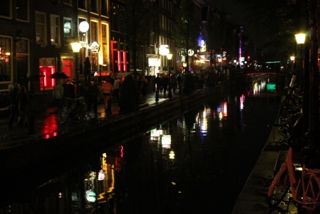 We had hoped to visit a more traditional museum the next morning before departing, but the lines were hours long and the wind and rain were unbelievable, so we just headed back to the airport to shop and eat before heading home.