Deceleration
January 28, 2011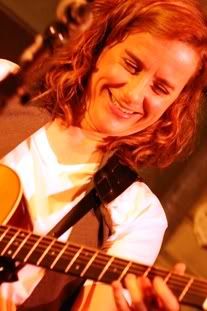 Susan Werner
Richard, Howard & Kathy
Deceleration
This week marked the first time in months that we didn't really have a lot to do, not that there was not stuff going on, that has become a constant in Key West, but that we were really not committed to something and we could just take a few moments and lift off of the accelerator and enjoy a more simple pace. Coming on the heels of two busy, busy weeks of the Key West Literary Seminar, it was wonderful to kick back and pick and choose to simply watch some TV and lay about the house.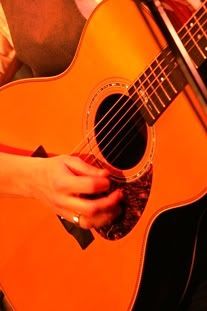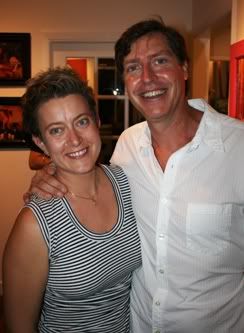 This is not to say that we didn't get out a little; after all there is never a shortage of activities, but the pace of our social selections scaled way back this week and will on in to next week as well.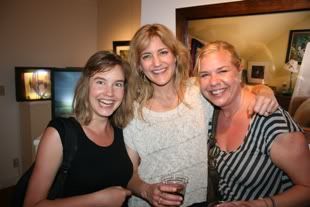 Lido Reunion
There were a couple of great events that I was already committed to and one art opening that I simply could not miss, but other than that it was a lot of time at home, cleaning and sorting (we are finally hosting a long overdue yard sale this Saturday), watching tv, eating at home, playing with the pets, watching over the two hens that live in the yard and their 23 newly hatched chicks and generally keeping a low profile.
Jenny & Ashley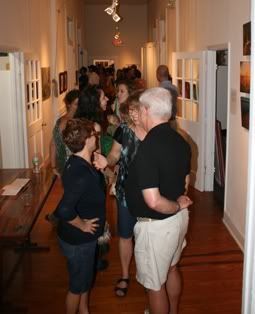 The art opening was held at The Studios of Key West during Walk on White and it celebrated my friend Jenny Zeller's 15 year career as an artist in Key West. Jenny is one of the most gifted and artistic photographers in Key West. We both took most of the photography classes offered back in the day at FKCC and she was easily one of the best 2 or 3 students that I ever shared a class with, her work has gotten nothing but better since then and her packed show was a testament to her skill. Her talent is obviously inherent as we both took the exact same classes, yet my photos still have the look of a Photo 101 student, while Jenny has become one of the best artists in town.
Lisa, Elena & Ashley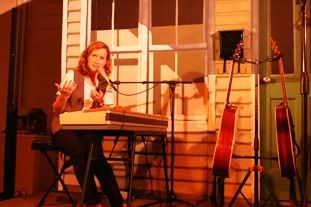 I was back at the Studios of Key West the next night, to photograph the latest in their Old Town/ New Folk music series, the wonderful and talented Susan Werner. I was not familiar with her, though she did appear at Folks Fest one year while we were there, somehow we missed it. It is too bad because if her performance there was anything like the stunning show that she put on for the crowd at the Armory, we missed a great show.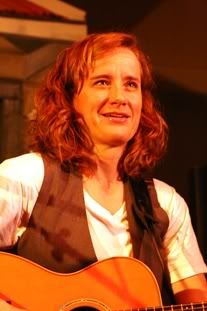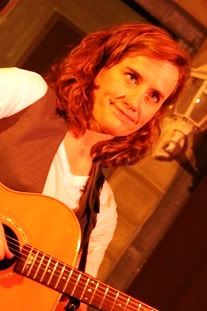 Werner plays a mix of folk, gospel, jazz, torch songs and country-tinged rock, all with a wonderful sense of humor and warmth that really won over the crowd. It was one of the best of a long line of amazing shows that Jay Scott and the folks at the Studios have hosted over the last three years.
Diana Sutton & Richard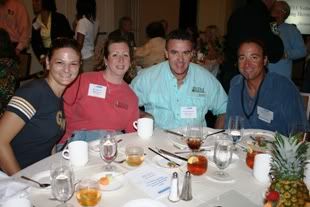 Njada, Kris, Howard & Richard
The RPM Crew
The other event that we attended this week was the un-sung hero luncheon at the Casa Marina sponsored by the Community Foundation of the Florida Keys. This luncheon honors a single volunteer of the year from each of the many non-profit organizations in the Florida Keys. We attend each year as RPM Nautical always selects a volunteer to honor. This year our honoree was Richard McColley who watches over our Key West based vessel the R/V Robo over the summer. I was also fortunate enough to be selected by the Key West Literary Seminar as their representative volunteer, which was really nice of them.