The Blazing Night
July 6, 2012
Abe, Michael & Tim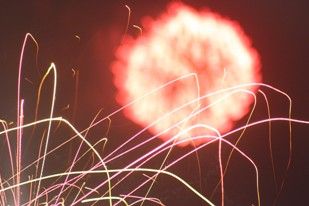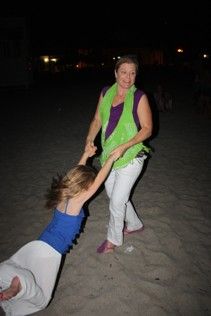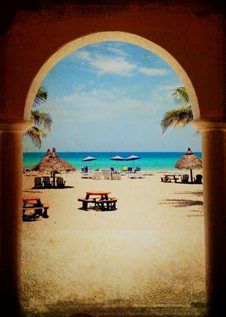 * photo by Wes Priest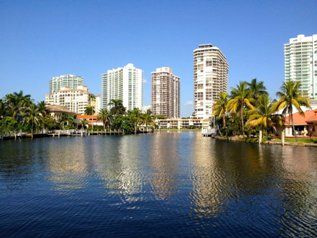 * photo by Wes Priest
The Blazing Night
"How beautiful the blazing night,
that showed we were alive…" –Jay O'Toole
We love July 4
th
, there is something magical about celebrating what it means to be American and the history, heritage and promise that this country enjoys. The freedoms that we as Americans enjoy can sometimes be lost in the dreariness of the latest tragedy, political fight or celebrity gossip that seem to fill our 24 hour news cycles, but we somehow put that all aside each July 4
th
holiday.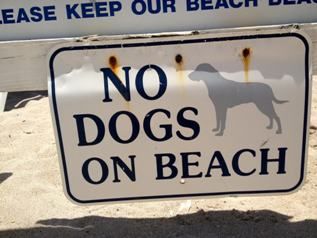 * photo by Wes Priest
Family, Friends, Food, Fourth of July and Fireworks are the best F-words in the English language and we enjoyed the best of each of them during this holiday past. Sharing the holiday with our friends in the Old Dog Crew at our Golden Beach gathering was about a perfect scenario for a special holiday.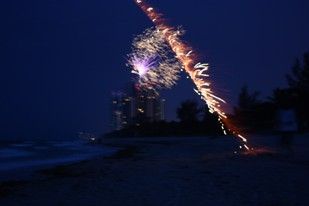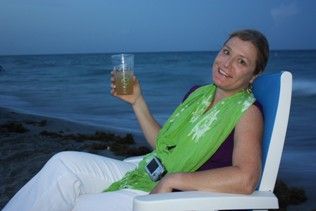 Kathy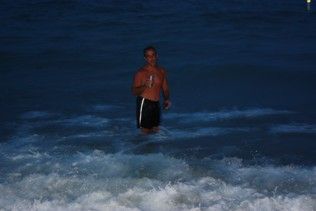 Wes
We spent the majority of the day between the beautiful sandy Golden Beach, where the city provided free hotdogs, chips and sodas all day long, and the pool at the house where we could lounge about and enjoy the perfect weather as well. Food was plentiful and we had a great dinner once again and a number of delightful beverages including a wonderful Sangria created by our friend Abe.
Abe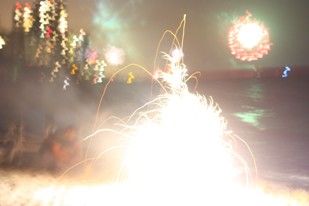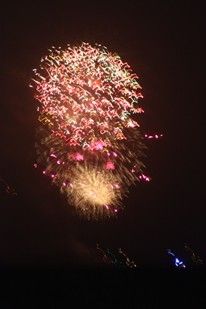 When the sun began to set, the group headed back out to the beach to catch the fireworks display from nearby Hallandale Beach. The fireworks were great in Hallandale, but what really was spectacular and something of a surprise was the plethora of additional displays that we were able to see from our comfy location on the beach.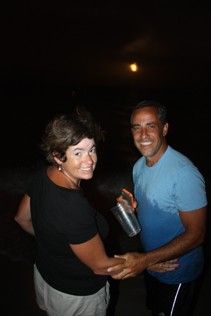 Melanie & Wes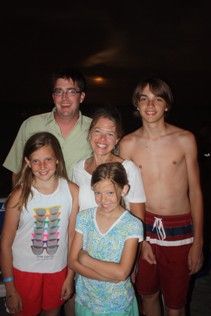 The Miller family
From Miami to our South and up through Ft. Lauderdale to the North, almost every beach community hosted their own fireworks display and we were treated to a variety of fireworks up and down the beach for as far as the eyes could see. It was a very cool experience. There were even a couple of fireworks displays behind us towards the mainland. It was something of a crazy experience and the many kids really enjoyed it as well.
* photo by Wes Priest
After the fireworks, it was back to the house where a ice cream feast was prepared for us all, which made for a great cap to what was a wonderful day and amazing week with friends. Kathy & I were scheduled to take off early the next morning, but we couldn't bring ourselves to leave right away and decided to stay through lunch at least.­­­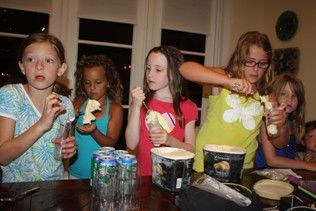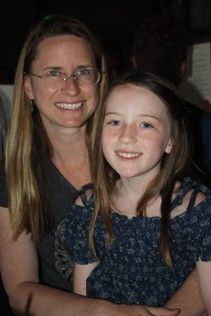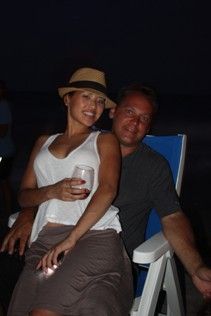 Annestasia & Eric
We all convened for lunch at a fantastic Ft. Lauderdale craft beer bar and restaurant called Tap 42. Tap 42 looks sort of non-descript from the outside, but inside the atmosphere was not bad at all, The inside/ outside bar was unique and the craft beer selection was outstanding. The food was pretty great as well. It was a happy occasion and a nice way to conclude the week.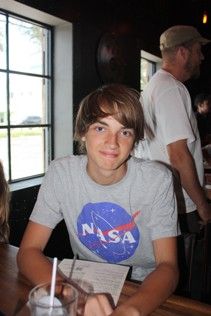 Hunter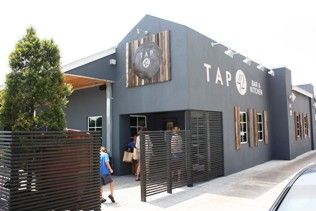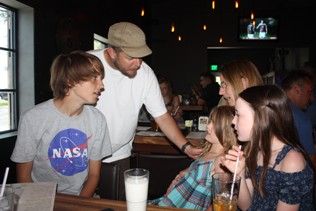 I am so thrilled to have such amazing friends and we had a wonderful week in Golden Beach. Thanks so much to our hosts Eli and Mary and to the entire Schloss famly for allowing us all the use of their beautiful home. Hopefully we will get together more frequently as possible.