Parades and Parties
December 8, 2010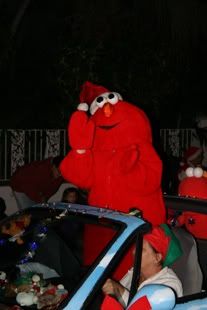 Kathy & Rosie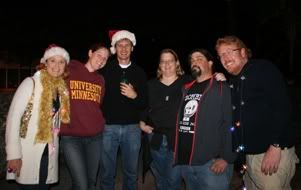 Kathy, Breanne, David, Nancy, Mark & Michael
Michael & Esme
Parades and Parties
Key West is a festive place year round, but somehow during the holiday season, the mood elevates even more and the pace of things picks up to a more frenetic (yet still enjoyable) level. No single day illustrates this for us than the first Saturday in December which is the traditional date of the annual holiday parade in Key West.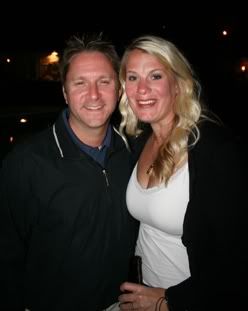 Corey & Jill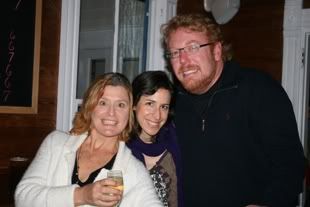 Kathy, Ashley & Michael
Kathy & I make a point every year to attend the Holiday parade, but that is not that surprising because much of the community either attends or participates in the parade. What makes the event so frenzied are the parties and ancillary events that accompany the parade, which we also make an effort to attend.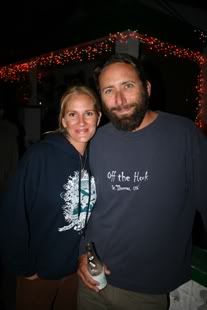 This year we had the added bonus of having our friends Corey & Jill visiting from Indianapolis and so we made it one long fun and festive evening celebrating the holiday season and many friends. We started off as we have the last few years at a parade pre-party at the home of our friends George & Carla. They live only a block off of the parade route and have hosted the pre-party each year since they moved there.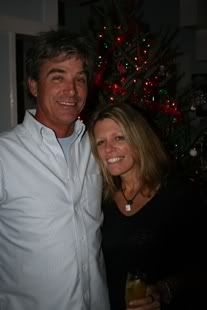 George & Carla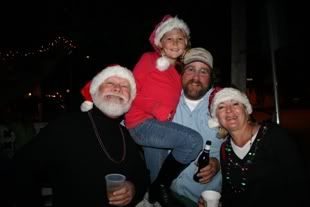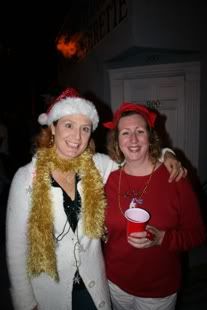 Kathy & Kris
It is a great way to kick off the evening with friends, food and libations. It is especially cool to see the large crowd of kids in attendance, because in reality the holiday season is all about the kids. After enjoying the party, Kathy & I along with our friend Kris made our way over to Truman Avenue to watch the parade. It was great seeing so many local friends and families lining the street to watch the parade. The parade itself was great, the floats get better and better every year and unlike Fantasy Fest and many of the other parades throughout the year, almost every entry is full of local participants, each throwing massive amounts of candy into the happy crowd.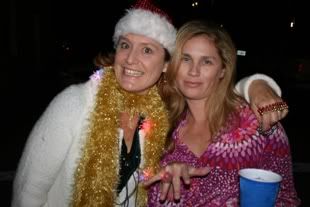 Kathy & Holly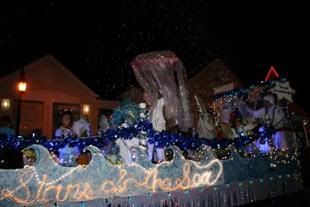 Our post parade tradition is to head to the Conch House B & B which always hosts a popular party on parade night which is packed full of a large & happy local contingent. It was here where we had our Indianapolis friends meet up with us. I always enjoy it when friends from home visit. Even after being gone from Indianapolis for 20 years, I have been able to maintain a close bond with many, many friends. I think my frequent trips back help.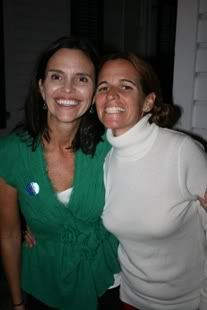 Hilary & Carol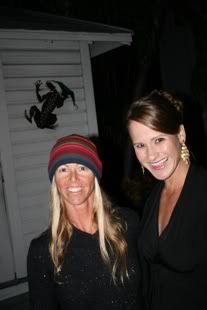 Bethany & Eliza
Bethany, Richard, Sue, Courtney & Eliza
Corey had visited before, way back in the early 1990s, with a group of friends for a raucous spring break trip that involved getting thrown out of Rick's for slam dancing and the faces of those who passed out on my floor treated as canvases for graphic sharpie works of art. This visit was somewhat more serene, though we did close out the night at Point 5 where another large group of friends were celebrating the birthday of bad boy burrito's master chef Chris.
Jill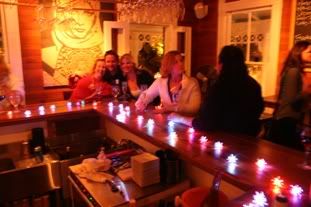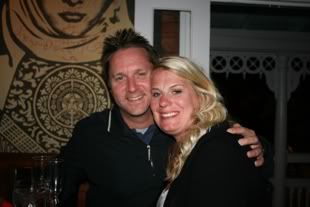 Corey & Jill
It was the perfect conclusion to a wonderful night of fun and frolic, one that I would pay for the next day, but that is another story.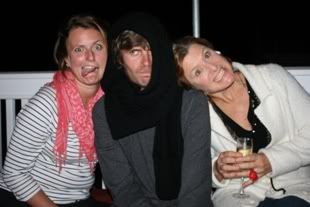 Esme, Chris & Kathy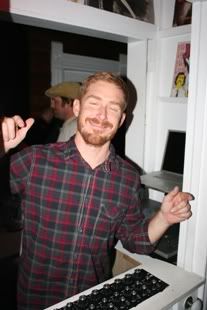 DJ Starlo
Elena & Ashley