Art Fusion
April 14, 2009
Petra & Tony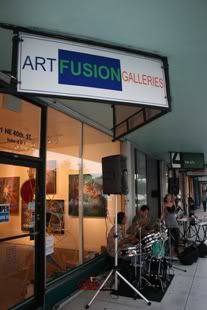 Art Fusion
The final stop on our trip was in Miami. We timed our travel to coincide with the opening reception for an Art Gallery opening at Art Fusion Galleries at 1 NE 40th Street in Miami's wonderful and flourishing Design District. The group show featured one of our good friends from Key West, photographer Tony Scullin.
We have met Tony while taking photo classes back in the day at FKCC and have watched as he has pursued his art with great success. Tony operates a kiosk on Duval Street in Key West across from Fat Tuesday where you can see his work if you can't make it to Miami. Of course, you can also see his work via the link to his website below.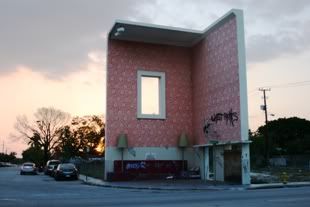 The Design District has blossomed quickly in North Miami, there are now a plethora of cool art galleries and the entire area has become a mecca for the arts. The show at Fusion Gallery featured a wide variety of artists from all over the world, and it will remain on display until June 24th, offering a good opportunity for people to see the show.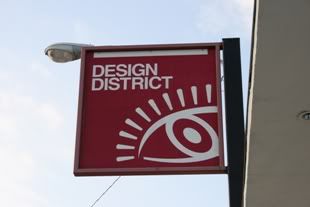 The opening was an unqualified success as a huge crowd gathered to see the show and to enjoy the live music by the Miami-based band Amereida. Tony & his wife Petra had come up from Key West to enjoy the opening. It was really great to see his work displayed with so many other artists working in other mediums. His beautiful black & white prints stood in sharp contrast to the colorful work by the other artists represented in the show, but it certainly held its own in the wonderful work.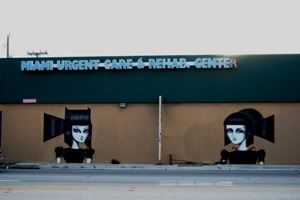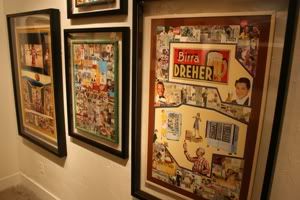 It would have been nice to spend more time in Miami, but the final short leg of our journey down the Keys and home. It was a wonderful trip, but it is always nice to be back home.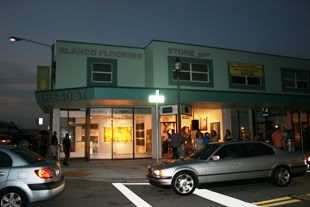 Art Fusion Galleries
Tony's Photo Website