"Even in our sleep, pain which cannot forget falls drop by drop upon the heart until, in our own despair, against our will, comes wisdom through the awful grace of God." – Aeschylus
May 23, 2014
"Even in our sleep, pain which cannot forget falls drop by drop upon the heart until, in our own despair, against our will, comes wisdom through the awful grace of God." – Aeschylus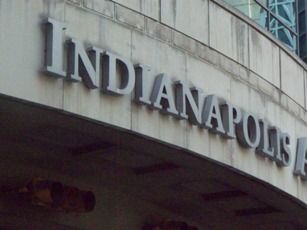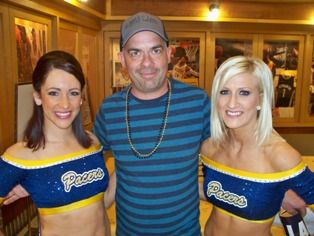 The quote from the famous Greek Poet Aeschylus was included in what many people believe was one of the greatest speeches in American history delivered by Robert Kennedy on April 4, 1968, the evening that Martin Luther King Jr. was assassinated in Memphis. Kennedy was campaigning in Indianapolis and was previously scheduled to give a campaign speech at a park in the mostly African-American neighborhood
at 17
th
and Broadway.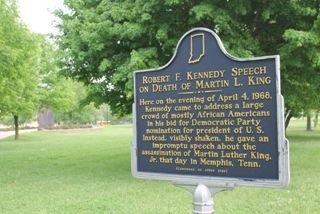 In spite of warnings from police and city leaders that his safety could not be guaranteed and that rioting may happen upon hearing the news, Kennedy insisted on going forward and was the first person to inform most of the crowd of the tragic news. His speech was masterful and heartfelt and Indianapolis was one of the few major American cities where rioting did not occur.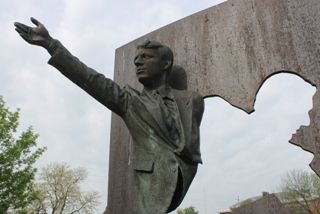 To my great embarrassment, in spite of growing up only a few miles north of the location and driving by in literally thousands of times, I had never stopped at the park to see the location and the memorial to the speech and I was determined to rectify that on this visit to Indianapolis. So this time, on my way downtown I stopped at the site and took a few moments to walk around the park, see the memorial and contemplate how far we have come as a nation and how far we still need to go. It is an amazing place, one that I plan to visit again soon and one that if you are from or visiting Indianapolis is worth seeing.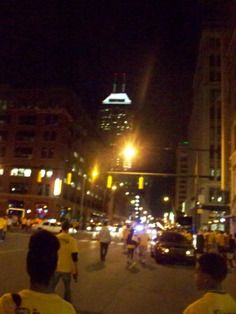 There are many flashier, more readily accessible tourist attractions (many of which I also visited), but none that hold the meaning or historical importance that this simple park does. For those unfamiliar with the speech, I have posted a youtube video of it here.
After my contemplative time at the park, I headed downtown to a totally different sort of attraction, but one that I enjoy nonetheless, the Indianapolis Zoo. I was hoping to check out the amazing new Orangutan exhibit, but sadly I was two days too early for the grand opening. It was a beautiful day and the zoo, though packed with school kids on field trips was still pretty awesome.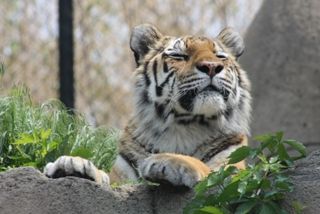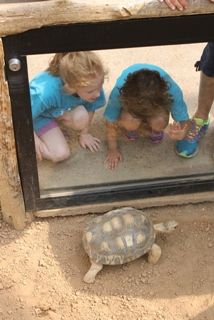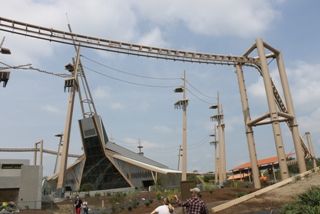 Having visited the zoo frequently, I did not check out every exhibit, instead wandered around and spent longer periods of time at a select few exhibits including two large predator exhibits where the animals were very active, the Siberian Tigers and the Kodiak Bears especially. It was cool to watch these animals seemingly enjoying the beautiful weather. In both cases the animal's compounds have excellent close viewing areas where zoo patrons are literally only mere feet from these amazing animals.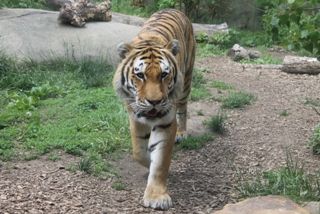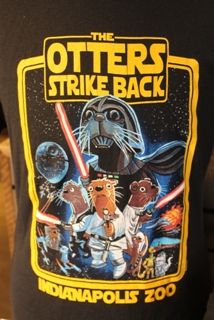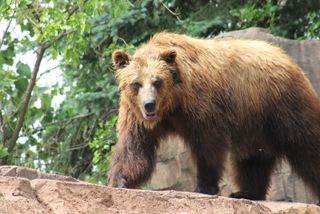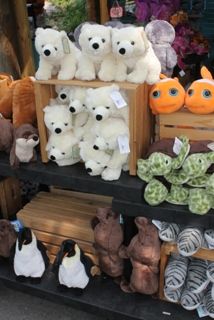 I capped another great day in Indianapolis hanging with my log-time friend Michael, first grabbing lunch at 20 Tap then heading downtown to pre-game before attending game two of the Eastern Conference Finals between the Indiana Pacers and Miami Heat. The Pacers had won game one at home and game two was an opportunity to really get a nice grip on the series in front of another packed and rocking Banker's Life Fieldhouse.
Michael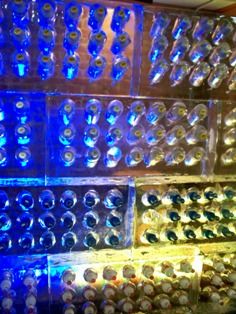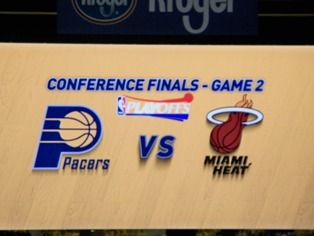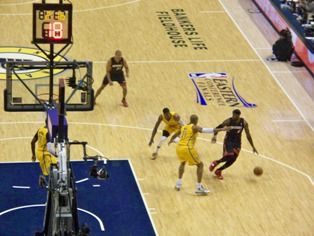 The game was really fun as we had seats in the Legends Suite section where free food and drinks flowed and we were able to hang with some Pacers cheerleaders and my friend Lindy who is one of the Public Address announcers for the Pacers (as well as at the Indianapolis Motor Speedway).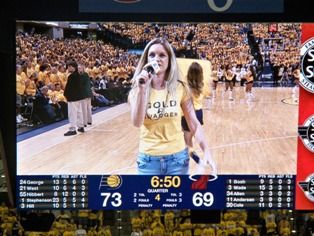 Lindy
Things looked pretty good for the Pacers through much of the close game, they led by 1 going into the final quarter and had a 4 point lead with about five minutes to play, then unfortunately the superstar tandem that is LeBron James and Dwayne Wade took over, leading Miami back with a 9-2 run and scoring 22 of Miami's 25 fourth quarter points for a hard fought 87-83 Miami victory that evened the series and put the Pacers hopes in serious jeopardy heading back to Miami.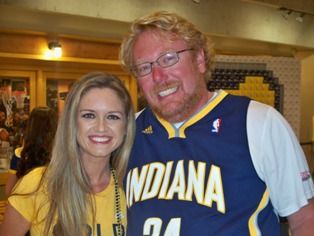 Lindy & Michael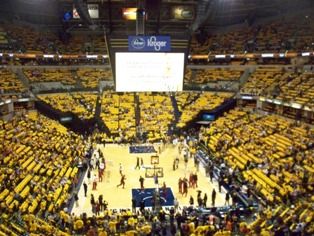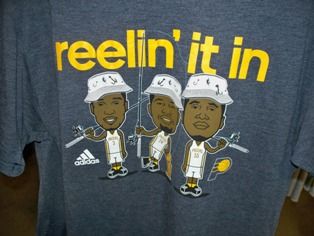 It was still, as always a ton of fun to attend an NBA playoff game and to watch the greatest player alive at the peak of his skill set. James and Wade deserved this one and it was pretty cool to see them – even if it was at my beloved Pacers expense.
Rik Smits & George McGinness
Lindy