Durty Birdie Burlesque
August 12, 2011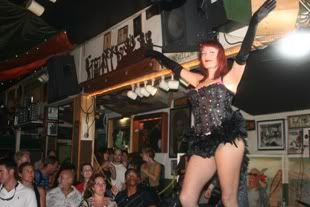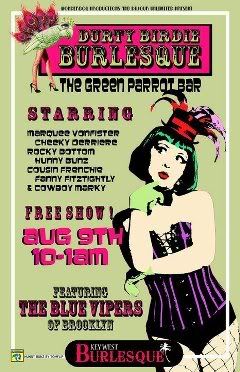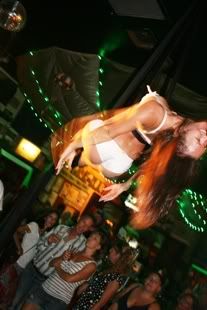 Durty Birdie Burlesque
Key West Burlesque returned to Key West this week with another exciting performance at the Green Parrot bar, with an encore of the wildly popular Durty Birdie Burlesque show. We missed the initial installment at the Parrot when we were out of town and had heard all sorts of positive reviews about the show and the venue, so I was determined to attend this time, even though the show was late (at least for us) on a Tuesday night.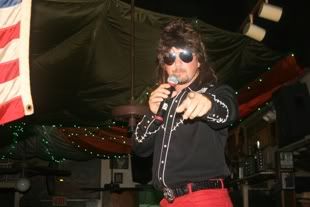 Cowboy Marky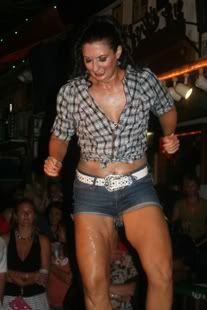 Key West Burlesque has performed at all sorts of venues around the island and the Green Parrot made sense in a lot of ways. It was great for the bar to be packed on an otherwise slow evening and great for the Burlesque because it introduced them to a potentially new audience.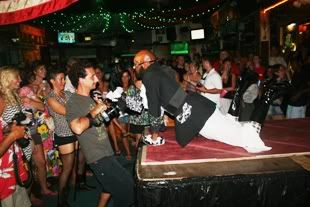 The place was packed as Marky introduced the performers on a makeshift stage created on top of the pool table and extending out from the traditional stage where the Blue Vipers of Brooklyn performed live music as the backdrop for the performers. It made for an intimate, more visceral performance atmosphere and the rowdy crowd created an almost Honky Tonk Burlesque atmosphere.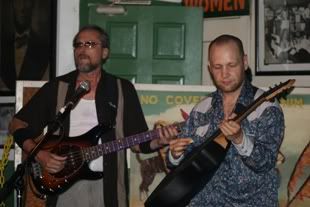 Blue Vipers of Brooklyn
Frenchie
The line-up of performers included both long time members of Key West Burlesque and a few recent additions as well. They included; Cowboy Marky & Cousin Frenchie, Rocky Bottom, Hunny Bunz, Fanny Fitztightly, Cheeky Derriere and Marques VonPhister. The packed crowd included a healthy mix of locals and tourists, first timers and longtime fans of Key West Burlesque.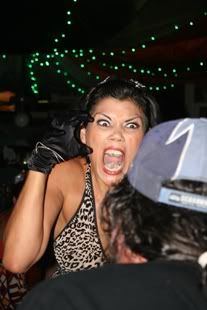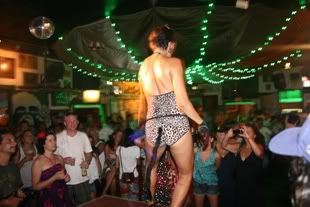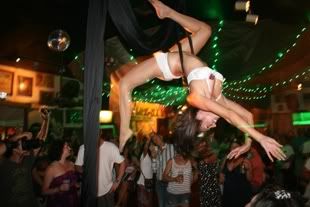 It was a great, raucous night at the parrot. The band was great and the performers were all on their A game. The crowd seemed to enjoy the festivities. The conditions for photography weren't so great, at least for me, I need to get some better equipment to get better shots I think, but hopefully these photos capture a small bit of what Key West Burlesque is about. Risque without raunchiness is the way I describe it, Key West Burlesque honors the tradition of what the art form has traditionally been. These folks are artists and talented ones at that.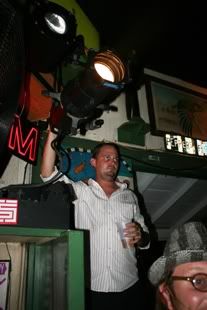 Jolly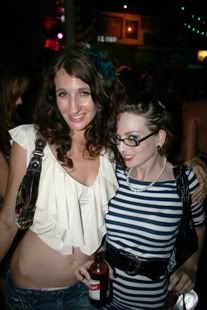 Michele & Anastasia
Watching the show had me looking forward to the next full season of Key West Burlesque and of the big production shows which I think best exemplify their skills. I hear whispers of big plans for the next year as they continue to expand and grow in popularity.