More Birthday Craziness
October 3, 2007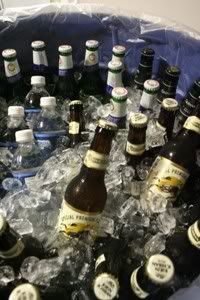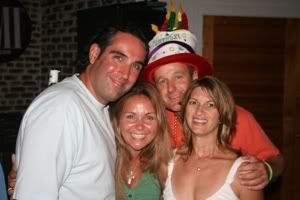 Dean & Kerry (Rich's sister) Mavrides with Rich & Penny Maun.
Rich, Kathy & Penny
More Birthday Craziness
For the second consecutive weekend, Kathy & I had the good fortune to be invited to a big 40th birthday bash. This time it was for our friend Rich Maun. Expertly organized by Rich's wife Penny, the party transformed the upstairs Writers Room at the Hog's Breath Saloon into "Rich's Beer Garden", complete with food and beer from around the world. We've been to the Writers Room many times, but never has it been so festively decorated or been more fun.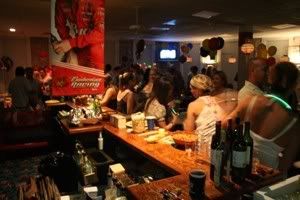 The Writers Room was crowded.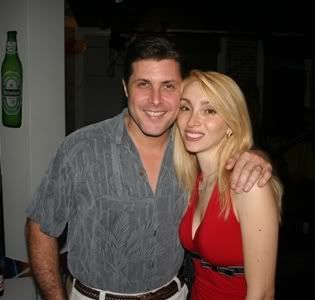 Tom & Jane
Rich with his Mom, Jean
Penny played a montage of photos of Rich's life on the huge screen TV and then had an open mike for family & friends to roast him. If there is one thing that is abundantly clear it's that he has had a tremendous impact on many, many people. At times the praise was so effusive that it seemed more like a eulogy than a roast, but Rich is obviously still among the living (old though he may be). They eventually got around to some humorous tales, many involving alcohol and or Fantasy Fest. It was a great time and a tremendous salute to one of Key West's truly great people.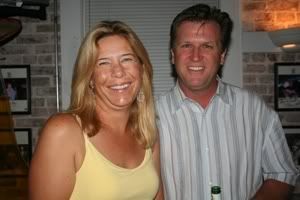 Joie & Todd
Rich Maun Racing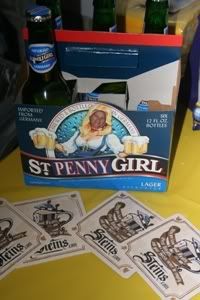 St. Penny Girl Beer
Having attended two awesome parties on successive weekends, it reminds me that no matter how easy it may be to complain about all the changes happening in Key West, at its heart are an amazing and eclectic array of residents who make living here such a pleasure, and while many may have moved on, there is still a wonderful core of people here. Penny did a great job organizing a wonderful party, if she ever needs another career, she could easily make a go as a party planner.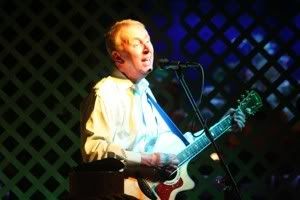 Guy Harvey Bar & Grill
There have been a few other events we have attended recently as well. It is quickly becoming the time of year when there is something to do almost every night. Kathy & I were looking at our calendar the other day and we determined that we have something planned almost every weekend from now till the New Year. This past week, we went down and saw a performance by Folk legend Al Stewart at the new Guy Harvey Bar & Grill. Most famous for his 70s hits, "Time Passages" and "Year of the Cat", Stewart still sounds amazing.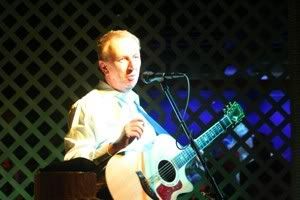 Al Stewart
Al Stewart with local musician Chris Flowers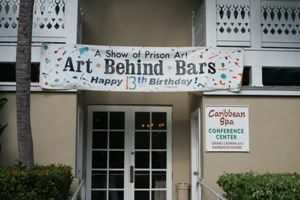 Art Behind Bars Director Lynne & Kathy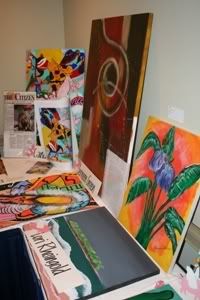 The other event which we attend on an annual basis is the annual birthday celebration/fundraiser for Art Behind Bars. This was the 13th annual party at the Pier House for the program which provides art supplies and instructions to prisoners in an attempt to foster creative rather than destructive tendencies. It's a great event with amazing food and entertainment as well as a silent auction of works by local artists and of course a display and sale of work by program participants.
Mark & Wendy
http://www.artbehindbars.org/