Poker Run
September 22, 2010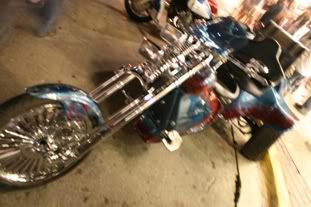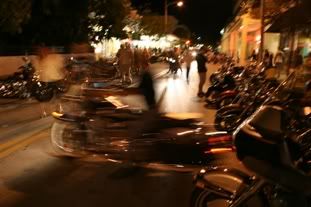 Poker Run
The roar of thousands of Harleys echoed through the Keys this week as the 38th edition of Phil Peterson's Key West Poker Run was held bringing somewhere in the neighborhood of 10,000 bikers roaring down the Keys to Key West. The Poker Run is one of the many fall events that help fill the void during the slow season. Both hailed and cursed by locals, depending on the amount of economic impact or inconvenience experienced by various locals.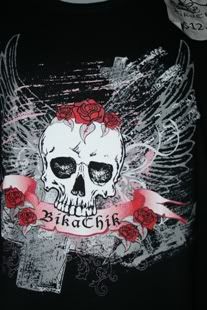 Personally, I don't have much of an issue with the bikers, who do indeed bring a nice shot of needed tourist dollars to the community. The noise and traffic are certainly annoying at times, but it seems a small price to pay for those choosing to live in a popular tourist destination. I actually enjoy walking up and down Duval Street, which is closed to all but motorcycles for the weekend.
The crowd this year seemed to be down substantially from previous poker runs, as there were plenty of parking spaces for additional bikes and the crowd on the street was noticeably smaller. Only the new addition of the stage in front of the Hard Rock Café seemed to be totally packed as bikers packed the street to watch entertainment ranging from a singing drag queen to a cover band that played only AC/DC songs called Highway to Hell.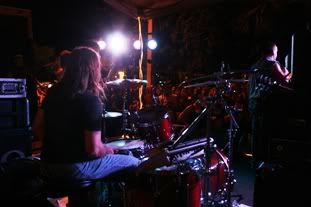 Highway to Hell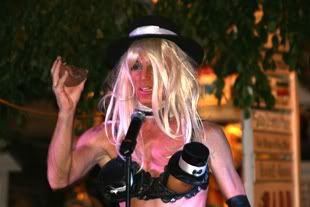 The other good thing about the Poker Run is that it helps raise money for local charities, in this case the Sunrise Rotary Club which receives upwards of $60,000 from the Poker Run, mostly used to fund scholarships for students at Key West High. The fact that the poker run raises so much for local charities is reason enough for me to deal with whatever noise the bikers make.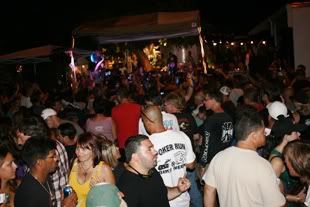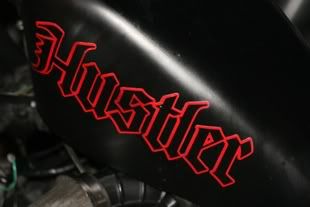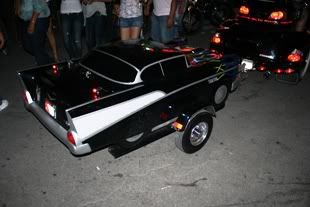 There are all sorts of events held in conjunction with the poker run, from bikini contests to tattoo exhibitions to the annual coolest motorcycle contest, none of which I attended. They all seemed to go without much problem as the police department reported arrests about the same as any weekend in Key West and only a few minor accidents with no major injuries.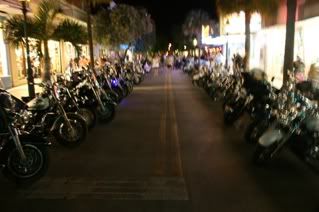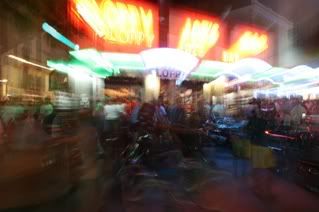 I spent much of this week under the weather and Kathy & I spent most of our spare time at home, we did make it out one night to help celebrate the birthday of our good friend Gae. We joined a small group of friends for a delightful meal at Santiago's Bodega in Bahama Village. The fantastic tapas restaurant is super popular with locals, for good reason as the food is terrific. It was a really nice evening.
Gae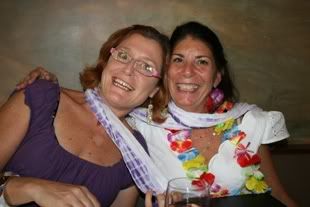 Kathy & Gae
I also want to take a moment to send good healing thoughts to two friends who experienced major health issues this week. Ralph Johnson underwent major surgery to remove a cancerous tumor and our friend Jennifer O'Lear collapsed suddenly with a brain aneurism and is currently in a coma, stunning the Key West community. Our love, thoughts and well wishes are with their respective families and friends during this difficult time.
Peterson's Harley