VaVa Voom
February 16, 2013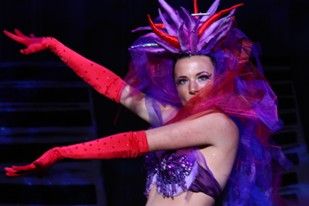 Cheeky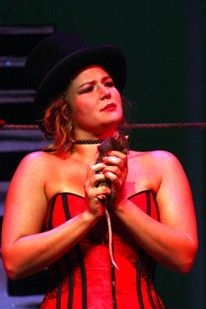 VaVa Voom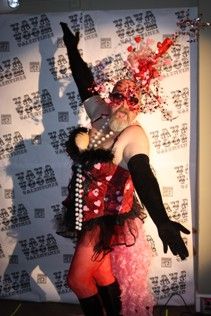 Q-Mitch
The annual Valentine's Day spectacular has been a staple of Key West Burlesque for a number of years and while the burlesque troupe has evolved and moved on to a much more variety show type of entertainment, it still has the heart and soul of the amazing original productions thanks to the talents and guidance of Marky P and Wonderdog Productions. In fact the single performance show, VaVa Voom Valentines was one of the must see events of the Key West cultural calendar this season.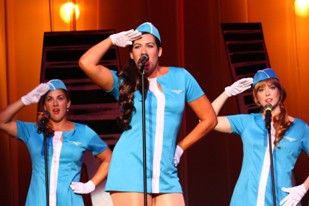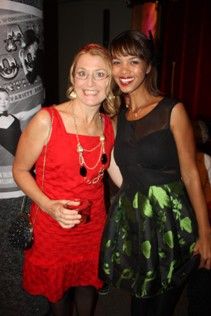 Kathy & Jasmine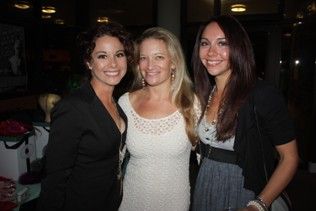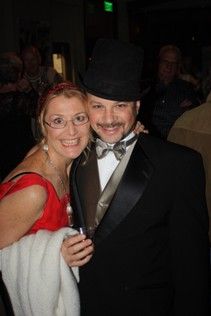 Kathy & Marky
The show sold out the large theatre at the Tennessee Williams Fine Art Center and the place was packed well before showtime with a virtual who's who of the island glitterati. A trolley was even hired to transport 40 or so revelers from the Porch bar downtown out to the theatre on Stock Island to make getting back and forth easier for downtown denizens and give them the ability to imbibe on the ride out.
Q-Mitch & Frankie
Sue, Kathy & Chuck
Kathy & I opted out of the trolley ride, but arrived early enough to take in the cocktail hour prior to the show starting. The preshow had a festive, Hollywood premiere feel to it. With an emcee greeting guests and interviewing them as they entered and drinks flowing from the TWFAC bars at a steady rate.
Frankie & Buffy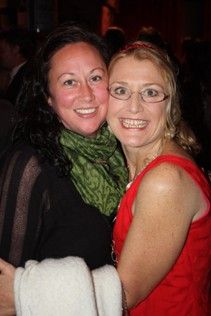 Suzanne & Kathy
The show itself did not disappoint, it was a fantastic mix of old KW burlesque favorites and new acts that brought a new spice and variety to the show. Frankie was back as host and once again did his stellar if somewhat inebriated commentary between the acts and kept the crowd in line and laughing.
Diane & Jolly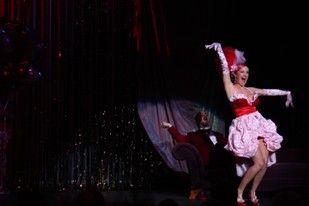 Tatah du Jour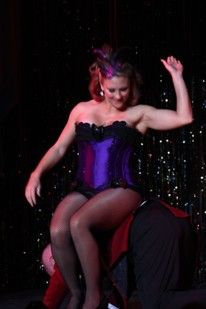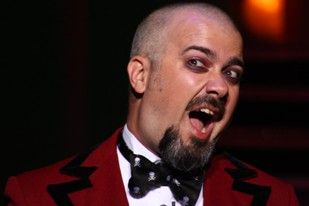 Frankie
A mixture of singing, comedy and traditional burlesque with a few "What the F was that…" acts thrown in, the show zipped along at a fun and fast pace with performances by Starlet Fever, DarknStormy, Nick Mazza, Kevbo the Clown, Sapphire, Glamourpus, Daniel Wiggins, Baby-T, Q-Mitch, Melissa Arleth, Cowboy Marky, Susannah Wells, Elizabeth Issacs, Velvet Garcia, Liana Pyne, Tatah DuJour, Faith Michaels, Toby Gee, Kelly Goss, Cheeky Derriere and Lola LaFleur.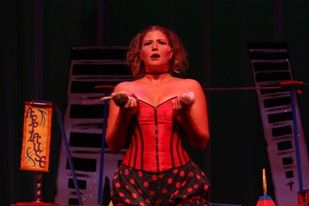 Cirque du Sewer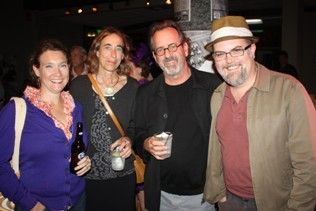 The acts were wonderful and the crowd was incredibly appreciative, especially acts like Cirque du Sewer- a circus act featuring large rats performing tricks such as walking the tightrope, jumping through hoops and such. It was unlike anything that I for one had ever seen. I also enjoyed performances from our favorite performers Cheeky Derriere and Lola Lafleur and Marques VonPhister which concluded the show.
Cheeky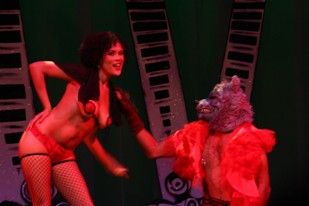 Lola & Marques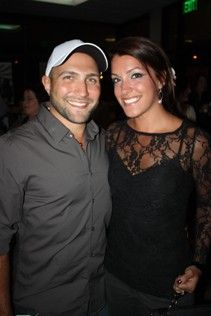 If for some reason you missed the show, the next presentation by Wonderdog Productions promises more fun and hijinks and if you are in Key West on March 29
th
& 30
th
come see "Cowboy Marky's 12
th
annual Rootin Tootin Spectacuthon" at the Studios of Key West. Two performances provide double the opportunity to check out what I am sure will be another incredible show.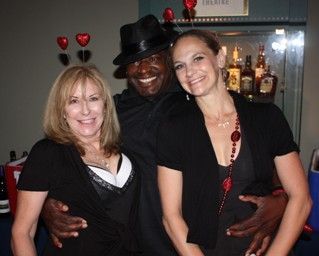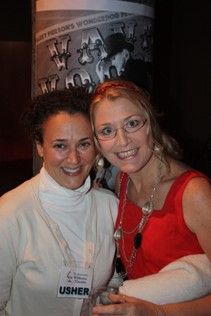 Marci & Kathy
Tom Flip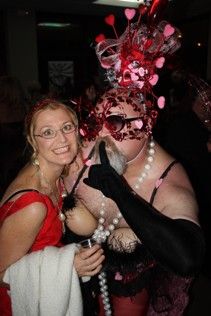 Kathy & Q-Mitch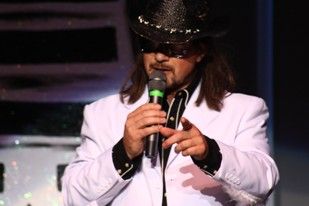 Cowboy Marky