Celia & Todd
June 30, 2009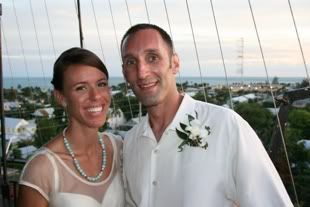 Celia & Todd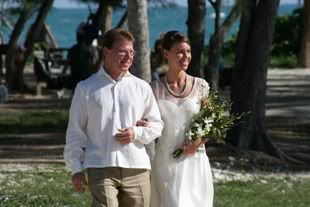 Kathy & I were thrilled to be invited to the wedding of our friends Celia & Todd. Celia was a former co-worker from my days at Reef Relief and after seven some years of dating, they have finally tied the knot in a beautiful ceremony held on the shore at Ft. Zachary Taylor State Park, with a wonderful reception that followed the ceremony at the Key West Lighthouse museum.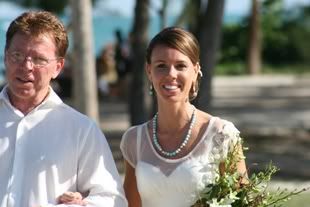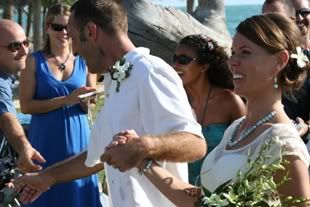 Celia is not only a good friend, but a fellow Hoosier, hailing from Bloomington, Indiana and there was a large contingent of friends from out of town who joined a nice group of locals in celebrating their marriage.
The ceremony was wonderful, though it was incredibly hot and humid and I thought everyone was going to melt in the sun, but somehow Celia & Todd managed to maintain their perfect appearance throughout and once things got going, the heat didn't seem so bad. They had trolleys waiting after the short ceremony to carry the guests over to the reception at the lighthouse.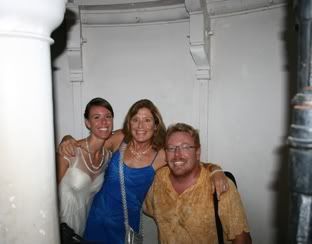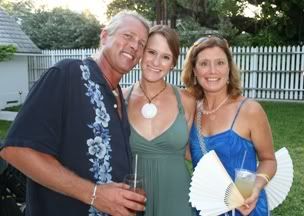 Andy, Eliza & Kathy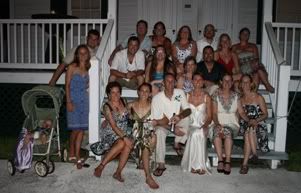 The reception was wonderful as well, catered by the Conch Republic Seafood company with music by our friends Rob & Brian & The Prime Movers (who also played at our wedding). The food was great, the weather perfect as it cooled off once the sun set and the location was great. We had a lot of friends in attendance at the wedding and we had a really good time.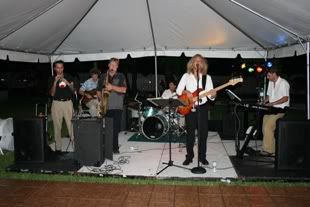 The Prime Movers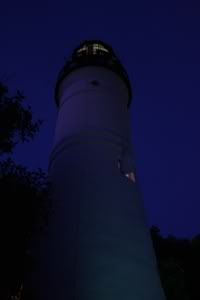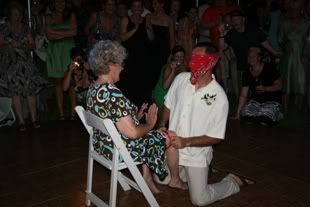 We even managed to climb the circular stairs to the top of the lighthouse in time to watch the sunset and catch the bride and groom getting photos taken. It is an amazing view from the top, but it is not for the claustrophobic.
We want to thank Pricilla & Wayne for being our hosts at the reception and wish our friends Todd & Celia every happiness as they move forward in this new exciting phase of their lives.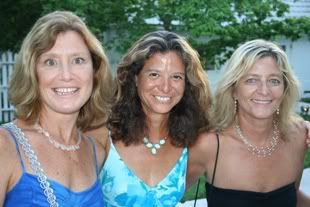 Kathy, Elio, & Suzy Jo