Like Key West Only Colder
July 16, 2011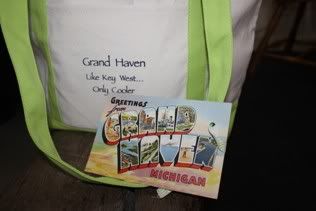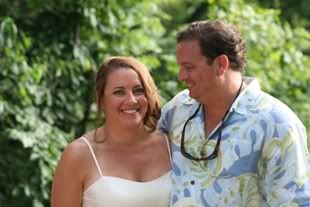 Nadene & Trevor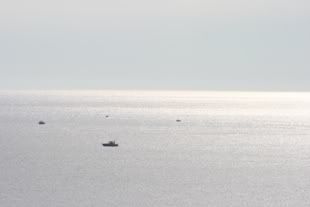 Like Key West Only Colder
Grand Haven, Michigan is a summer vacation paradise that is one of the most popular recreational ports along Michigan's coastline. It is a beautiful place and a perfect location for the exchange of wedding vows between our friends Nadene & Trevor. Trevor was born and raised nearby and has been coming to the area for years, just like generations of vacationeeers who are drawn to the beauty and tranquility of the area.
Michael & Jim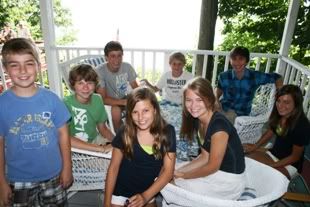 Kathy & I feel privileged to have been invited to share in this special occasion with our friends and even more excited to have been invited to come and photograph the special welcome reception for the wedding party at the incredible summer vacation home belonging to Trevor's sister Brenda. The home rests on a bluff high above the beach at Grand Haven State Park and the view is incredible. Along with the perfect weather, delicious food and drinks and delightful company in the form of Trevor and Nadene's family and friends who compose the wedding party.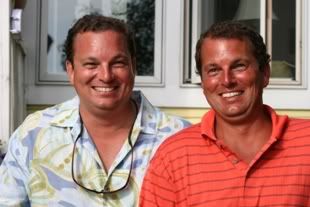 Trevor & Travis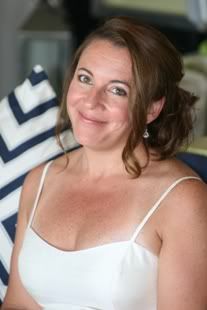 Nadene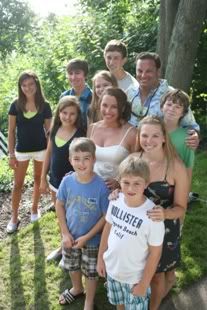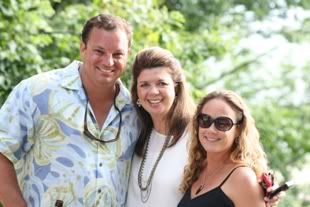 Trevor, Brenda & Eileen
Weddings are really a magical event that brings together not only two families but also two sets of friends that span across two lives' experiences. This wedding is of course no different as not only members of the two families, but friends dating back to grade school right up to the large contingent from Key West all gathered together to help celebrate.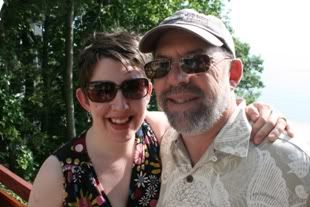 Tiffany & Howard
Eileen
It was great to be able to meet so many really nice new people. Knowing Nadene and Trevor it didn't come as any surprise that they were as nice a group of people as you could hope to meet. The reception was held just after the rehearsal and it gave the wedding party a chance to gather and get to know each other a bit, before the remainder of the out of town friends arrived.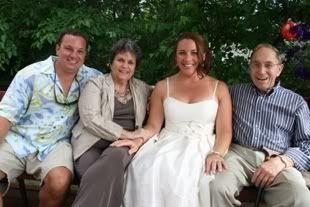 Amy & Travis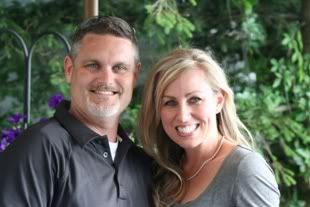 Roger & Abby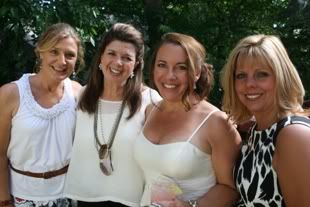 Kathy, Brenda, Nadene & Kim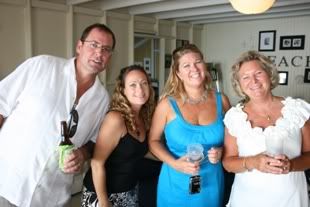 Jim, Eileen, Fiona & Kathy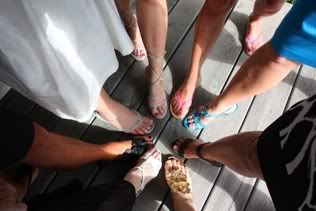 It was a wonderful introduction to Grand Haven. It is a fantastic community and it is easy to understand why this place is such a popular destination. Kathy & I, and a number of the out of town guests are staying at the delightful Harbor House Inn, which is located downtown along the waterfront and is conveniently located in walking distance to most all of the wedding activities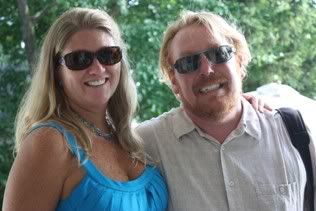 Fiona & Michael