Somewhere past dark-thirty…
November 10, 2008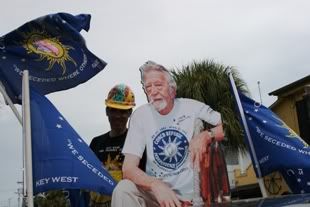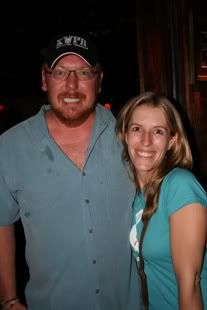 Michael & Eli
Somewhere past dark-thirty…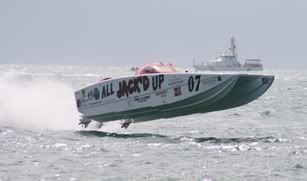 Most of the past week, I was laid up with flu-like symptoms that somewhere along the line progressed into pneumonia. It made for many hours laying about in a weakened state in bed and much missed work. Of course life in Key West moves on and thankfully a full round of antibiotics and rest made it possible for me to partake in a few of the events of the busy, busy weekend.
Joe, Bill, Kathy & Eli
I might have totally taken it easy, but for the fact that my friend Eli was visiting from Pennsylvania. She was here for the wedding of her sister Kim and her fiancée Michael, who were married aboard Sunny Days Caribbean Spirit at sunset on Friday. Key West is a popular place for weddings and we were happy that they picked our island for their ceremony, mostly because it gave Eli a reason to visit. We had the pleasure to meet her entire extended family and many friends and I must say that we have rarely been visited by a nicer and more welcoming group.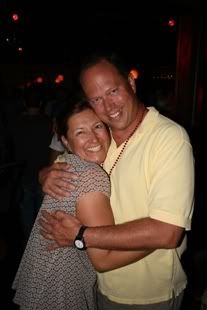 Kim & Michael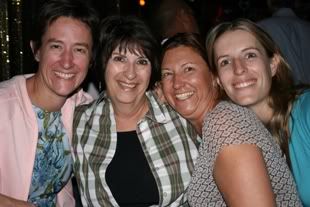 Jen, Mom, Kim & Eli
We spent a couple of evenings out and about with Eli & her family. On Saturday, we suggested that they all meet up at one of our favorite bars; Virgilio's where our friends Dora & Larry were playing with their band the Muse Gurus. It seemed to be a good fit and everyone seemed to enjoy the place. We had a great time. Virgilio's is far enough off the beaten path that the rowdy throngs in town for the Powerboat World Championships were nowhere to be seen.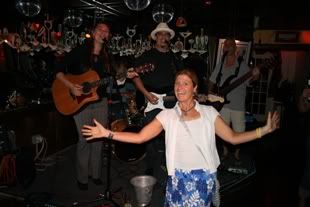 Kathy & the Muse Gurus
Miss Geico
Speaking of the powerboat races, I did make it out to watch a couple of the races this year. There were a couple of incredibly fast boats led by overall champion Miss Geico which featured a turbine powered engine that seriously destroyed the competition. There were 51 boats this year and a decent crowd with pretty decent weather as well.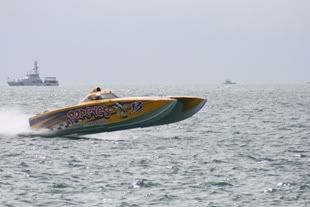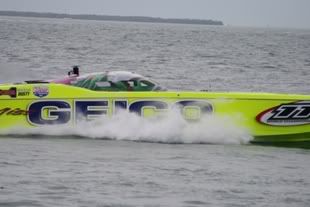 Captain Tony Memorial Parade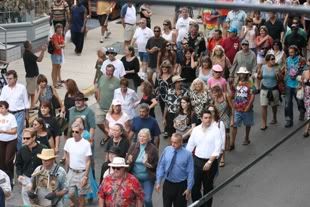 Of course the weekend was dominated locally by the funeral and celebration of local legend Captain Tony. I attended the funeral service, along with a huge crowd of locals, at St. Mary's Church and then the parade that followed from the church to a party at Captain Tony's saloon. It was a fascinating dichotomy between the private family man recalled at the service and the public persona that was remembered in the parade and party, which attracted a colorful cast of locals. Of course, Captain Tony was both a public and a private man and so the day seemed a well suited remembrance.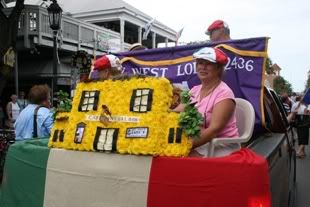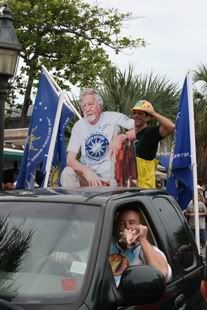 Peter Anderson & Mike Mongo celebrate Tony