Feel Me In Your Bones
August 23, 2015
Motley Crue
Alice Cooper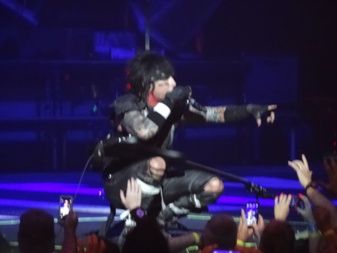 Feel Me In Your Bones
One of the things that I always do when I am visiting anyplace is look in advance to see what might be going on in the way of concerts, shows, events etc. that might interest me since I am going to be there anyway. In Indianapolis, in addition to the wonderful Indiana State Fair, my August visit coincided with a concert by the band Motley Crue at the arena home of the Indiana Pacers, Bankers Life Fieldhouse.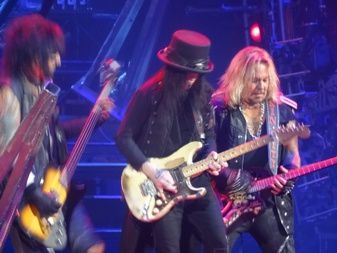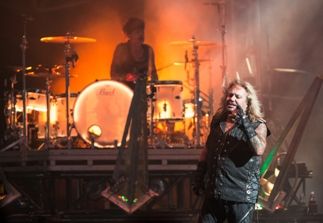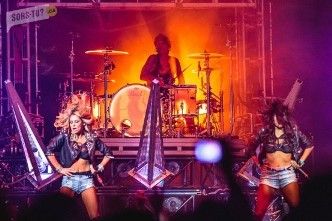 I am not a huge Motley Crue fan, but I have seen them a couple of times before back in the mid to late 80s and they have always put on a good show. Now after thirty-four years together, the band has been touring extensively on what they assure everyone is their farewell final tour. Their final show is set to take place on December 31
st
of this year at the Staples Center in Los Angeles.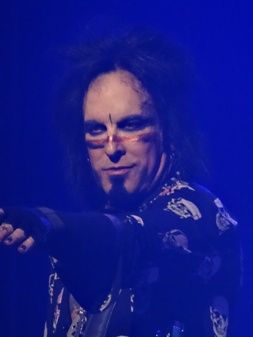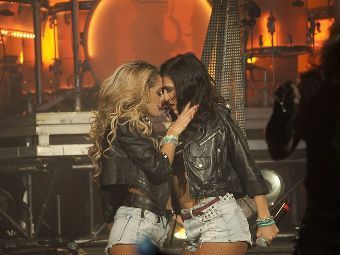 If nothing else it is a great marketing technique, but on the chance that perhaps this really is their final tour, I thought that I might want to check it out and revisit dome of the heavy hair metal glory of the eighties on the way. I invited my friend Kevin along and after a quick bite to eat at a place on Mass avenue, we headed over to Banker's Life for the show.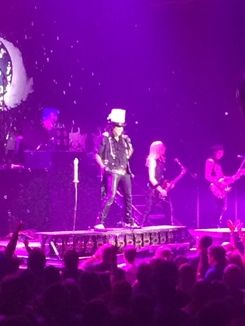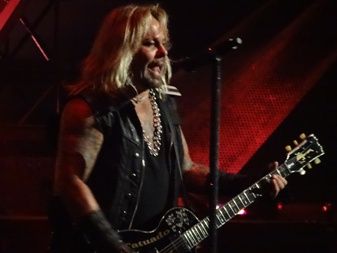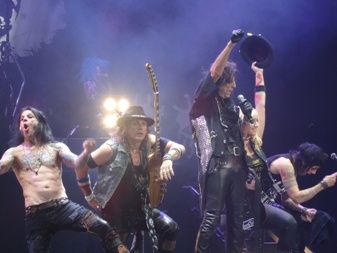 Alice Cooper
The opening act was Alice Cooper, someone who I had never seen live in concert and after seeing about 5 minutes, I began to regret that. His show and band were fantastic. It was a great opening act and the theatrics and music were both spot on. It was a really great surprise as I did not really expect all that much and the set was long, good and full of energy and excitement. The crowd really reacted well too as it seemed almost as there were as many Alice Cooper fans in the crowd as Crue fans.
Alice Cooper
By the time Motley Crue took the stage the crowd was fired up and ready for something special and the band, with all original members, Vince Neil, Nikki Sixx, Mick Mars and Tommy Lee, delivered big time. The stage set-up was about as incredible as you can get for a rock concert, with incredible lasers, pyrotechnics, exploding bursts of flame and risers that rose and fell depending upon the particular song.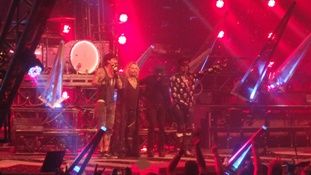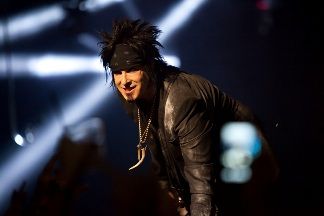 Even if the band had sucked, which they did not, the show itself would have been worth the price of admission. It was nothing short of amazing. But it was not all the staging that kept the fans interest, the band was energetic, excited and just plain happy to be playing. Sure Vince Neil was somewhat beefier than in his heyday, but his voice is as strong as ever and he had the energy and enthusiasm of a much younger man.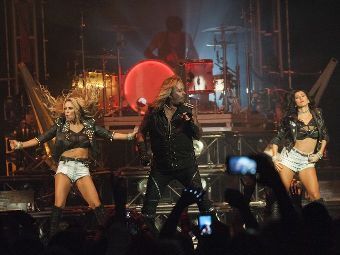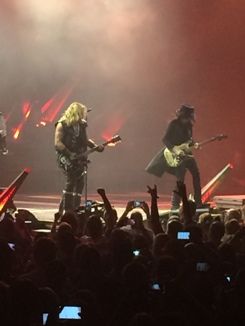 I could not help but think during the show that David Lee Roth and Van Halen should take a night off from their lackluster tour and come see Motley Crue to see how it is done. Motley Crue played for more than two hours, playing all their hit songs and more in what was a real treat to both true fans and casual fans like myself. It was awesome.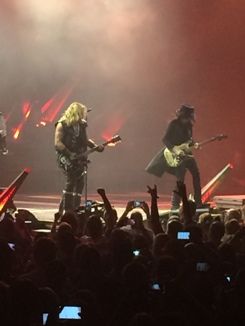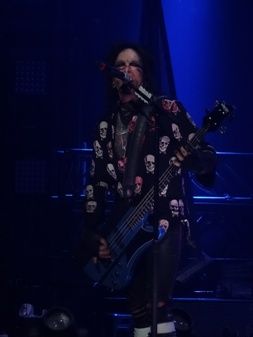 It was one of those shows where I knew way more of the songs than I had previously realized and with 34 years together, there was plenty of material to choose from. Possibly the highlight of the show was the ten minute drum solo by Tommy Lee during which his entire drum set was propelled in the air and rotated on a huge rollercoaster like contraption that flew him hundreds of feet above the ground as he continued to play as he was suspended at times upside down as the drums moved along the track rotating slowly in a 360 degree motion. It was an impressive and exciting part of the show.
The show concluded with their hits "Kickstart My Heart" and "Home Sweet Home" in thrilling fashion and it was truly a night to remember. If you get a chance to catch one of their shows as the tour winds down over the next couple of months, I highly recommend it. As they say, "All Bad Things Must Come to An End", I guess that is true, but kudos to Motley Crue for going out while they still have it and are on top of their game.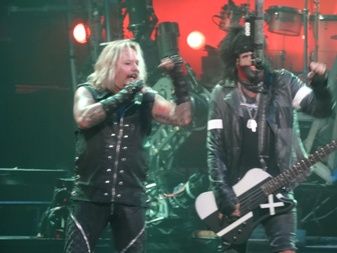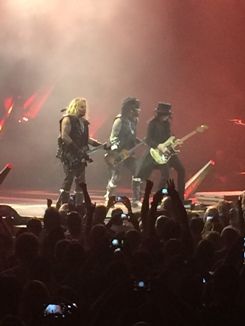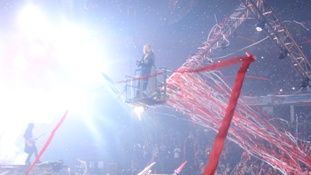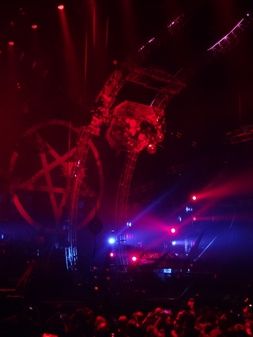 http://www.motley.com/