Key West Songwriters' Festival
May 8, 2007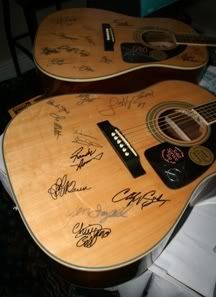 Key West Songwriters' Festival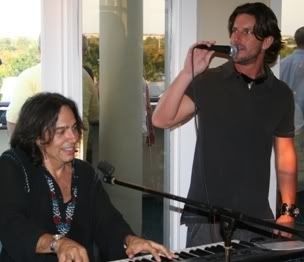 James Slater & Brett James
One of the coolest of the myriad of annual Key West events is the Hog's Breath Key West Songwriters' Festival which was held this past week. Now in its 12th year the Fest has grown from a small gathering of writers, to the amazing and massive event which this year featured over 90 of the best songwriters in America gathering in Key West for 29 shows at sixteen different venues.
Key West City Manager Julio Avael jams.
Most of the songwriters are based in Nashville, where they write songs for most of America's country music superstars. They come to Key West, hang out, perform, soak in the island vibe and many write songs about their experiences here which in turn become smash country hits for the likes of Toby Keith, Kenny Chesney, Martina McBride, Rascal Flatts and more.
Each year we try to get out and support the fest as much as possible, mostly cause it's amazing and fun, but also because our good friend Nadene organizes it along with Charlie Bauer at the Hog's Breath. We started the party Wednesday night at the kick-off party atop of the LaConcha Hotel, where the songwriters gathered to meet and greet, watch the sunset and listen to James Slater and Brett James perform. Slater was nominated for a Grammy for his #1 smash hit "In My Daughter's Eyes" which was recorded by Martina McBride. He has also written songs for Tim McGraw, Lorrie Morgan and many other country stars. He performed songs from his new CD, "Key West Address" which features songs written during previous island visits.
Nadene & Brett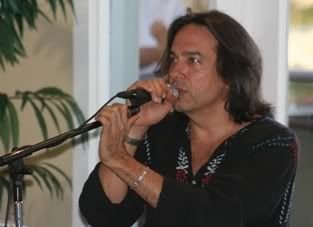 James Slater
Brett James scored recent success when Carrie Underwood recorded his song, "Jesus Take the Wheel" which spent 6 weeks at #1. He also has written #1 songs for Kenny Chesney ("When the Sun Goes Down"), Jessica Andrew ("Who I Am") and Martina McBride ("Blessed"). It is great fun to see these songwriters perform and to learn the backstory on some of their hit songs.
Kathy, Cammy & Rob
In addition to the opening party, we went to the Friday night show at the Tropic, which featured Dave Berg, Walt Aldridge, Wendell Mobley, Marty Dodson, Chuck Cannon and Chuck Jones. It was a full 4 plus hour show that featured some great songs and wonderful performances in a quiet, intimate setting. The Fest is an awesome event and well worth the trip many people make just to be able to feel like a Nashville insider. We are lucky to have it right here in our backyard.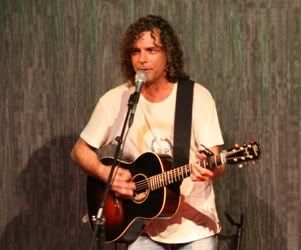 Chuck Cannon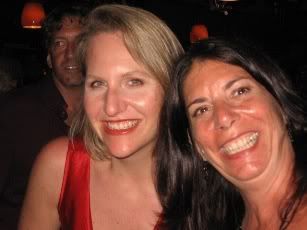 Janine & Gae