Peaceful, Easy Feeling
August 15, 2015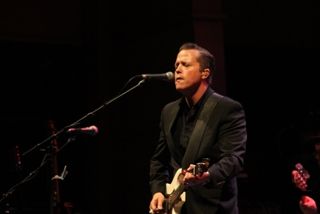 Jason Isbell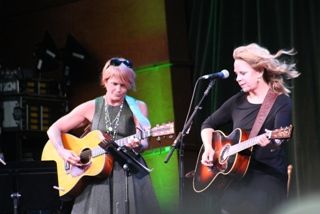 Shawn Colvin & Mary Chapin Carpenter
Peaceful, Easy Feeling
The second day of Folks Fest this year happened to fall on my birthday and I could not think of a better way to spend it than hanging out with good friends and enjoying a full day of relaxing along the banks of the St. Vrain listening to some of the best music around. As a bonus, Kathy's brother Chris and his wife Kari drove up from their home in Manitou Springs just to see us and have a wonderful birthday lunch with us. How cool is that?
Conor Garvey
Shawn Colvin
Nicki Bluhm
The day began with a performance from Conor Garvey, a bright red-headed singer-songwriter who won last year's songwriter showcase at Folk's Fest thus getting a solo slot on the main stage at this year's festival as part of his prize. We missed last year, so he was completely new to us, but it was immediately obvious why he was able to win the competition last year. He was great and easily owned the big stage with his music and charisma.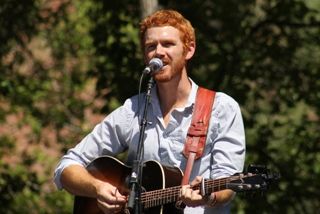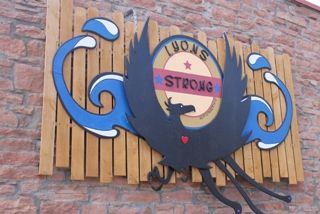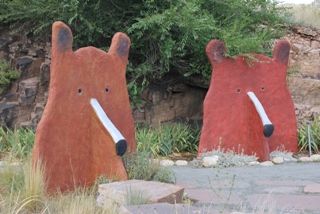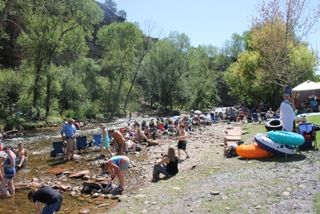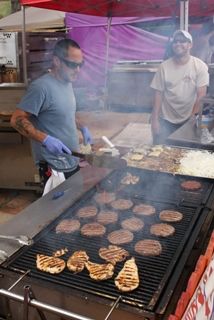 After Garvey's set, Kathy & I walked the short distance in to the town of Lyons to Oscar Blues Brewery and Restaurant where we met with Chris and Kari just as they pulled in to town. We enjoyed a wonderful meal and delicious Oscar Blues beers as we caught up with what has been happening. It was so nice to see them both, it seems like ages that I have seen them, though Kathy did see them some last summer.
Kari, Kathy & Chris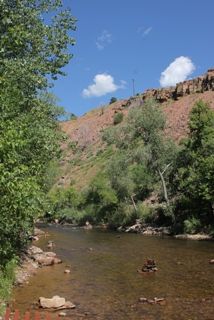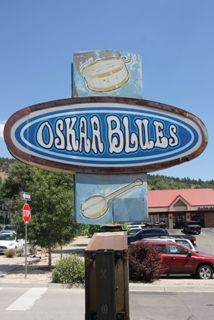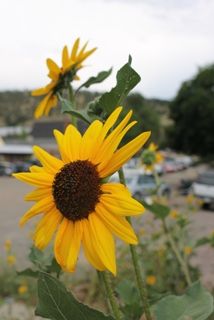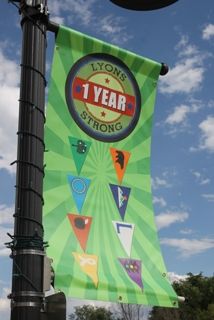 Hearing about all the developments with their family and their kids Sophie and James was a great way to spend an afternoon, I just wish we could have spent more time together, but I cannot express how great it was to have them drive down to see us. We had a great time and love them to death. Hopefully we can see them again soon.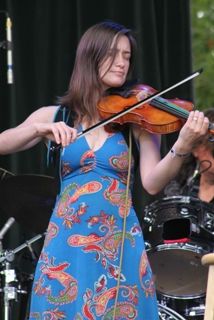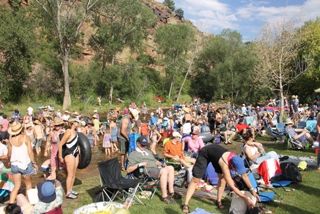 After a long leisurely lunch, Kathy and I meandered back to Planet Bluegrass to catch the rest of the afternoon and evening performances. We arrive back in time to catch Nicki Bluhm and the Gramblers, yet another band that I was totally unfamiliar with. The San Francisco based band plays a blend of California rock, blues,folk, country, psychedelia and pop. It was a pretty cool performance that evoked a 70s era Cher. Not a bad way to get back into the music.
Nicki Bluhm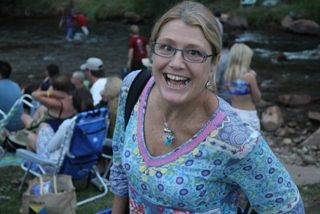 Kathy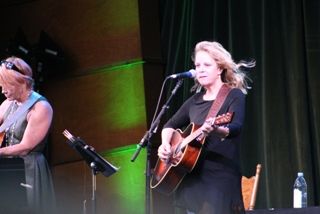 Up next was Martin Sexton, a modern folk music icon who delivered a great set, even though I am not the biggest Martin fan, it included a great medley of covers that concluded with a beautiful performance of the Star Spangled Banner. After his set was a beautiful duo between the legendary Mary Chapin Carpenter and Shawn Colvin, who went back and forth playing their own songs and singing together on covers and collaborations.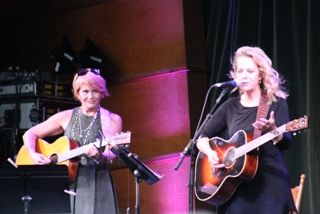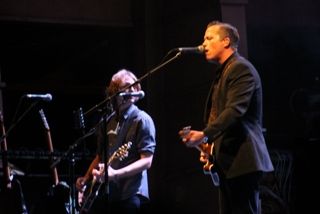 Jason Isbell
To close out day two, alt-country rock outlaw Jason Isbell delivered a wonderful and wickedly good set from his two brilliant CDs, "Southestern" and "Something More than Free".
The newer CD is on many people's "Best of 2015" lists and features some just fantastic songwriting. Isbell is a former member of the Drive By Truckers who is enjoying great success as a solo artist. His show was great, a mostly subdued straight forward delivery of his music that the receptive crowd really enjoyed, even though he is somewhat outside the Folk genre that many at the festival are used to.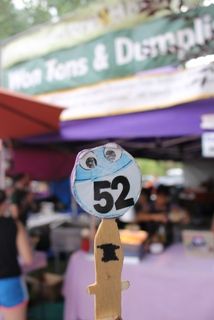 In all it was a great birthday and a wonderful, beautiful second day at Folks Fest, there was a brief rain shower, but that only resulted in a beautiful double rainbow during Martin Sexton's set. During that time, I also snuck over to the Wildflower pavilion to catch a second set from Shane Koyczan and the Short Story Long. It was another wonderfully unique, moving and beautiful spoken word set to music performance.
Michael & Shane Koyczan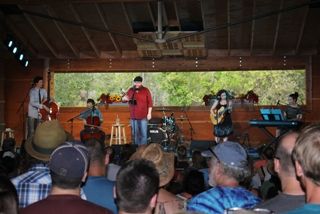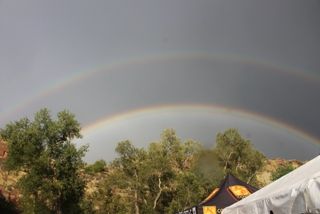 http://www.nickibluhm.com/
http://www.jasonisbell.com/