Coming Home
August 26, 2008
Michael & Kathy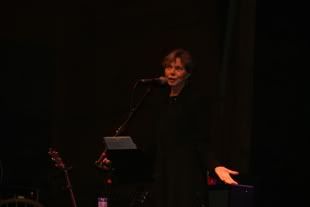 Nanci Griffith
Coming Home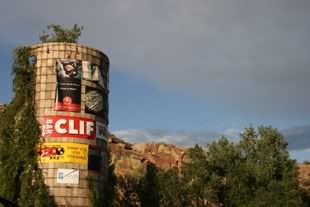 Missy Higgins
The final day of the Folks Fest dawned clear and sunny. A welcome, perfect day that had children back playing in the St. Vrain River, sun block making an appearance and a chance for some of the mud to actually dry out. We actually opted out of much of the day's music, we were still in reverie from the previous evening's performance by Nanci Griffith and we wanted to spend some time visiting Estes Park with our friends Kate & Sarah.
Kate & Sarah
Mostly we wanted to have an early dinner at The Rock Inn, the restaurant owned by our friends Kerry & Bruce (and rated #1 in Estes by Trip Advisor). It was, once again a wonderful meal in a beautiful and fantastic setting. The steak is incredible and the Devil's on Horseback appetizers (roasted garlic stuffed, bacon wrapped dates) were to die for. It was the culmination of a fun day spent shopping and checking out the quaint little tourist town of Estes Park.
Mike
Missy Higgins
After eating, we headed back to Planet Bluegrass to close out the Folks Fest; the final performers of the event were Missy Higgins, Tim O'Brien and KT Tunstall. I would especially recommend Missy Higgins, she was great and it was a perfect culmination to what had been an at times difficult but still satisfying weekend.
It's difficult to assess why we return each year, the music and setting are great, but there is something deeper and more primal about it that makes it so special. I had a long discussion with my friend Kerry about this, about how enjoyable it is to see our friends each year and the wonderful community of family & friends that surround them.
Mary & Terry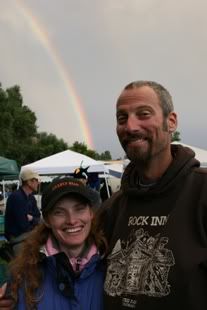 Kerry & Bruce
Nathan
Somehow they manage to create a community easy going and like-minded free spirits that includes their family, friends, and the staff of their restaurant and even their acquaintances that feels like coming home to Kathy & me each year when we visit. The regulars we see each year, the new friends we make and even the wider group of attendees of the Folks Fest are all so welcoming and friendly that we feel a sense of relaxation and comfort that recharges us each year before the fall season, the start of school and the rollercoaster that is season in Key West commences. We want to thank everyone and are looking forward to seeing them all again next year.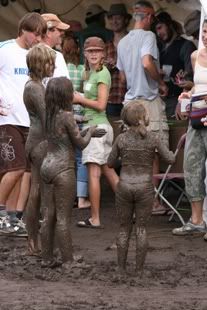 Muddy Fun
Kerry & Ella
By now the mud at Planet Bluegrass has probably died, and we have, after some complications from Tropical Storm Fay, have returned to Key West for the beginning of classes at the Key West Preschool Co-op, but we have already marked our calendars to go home again at next year's Folks Fest.
Nanci
KT Tunstall
* Videos courtesy of YouTube
Missy Higgins
The Rock Inn website