Reality
May 21, 2009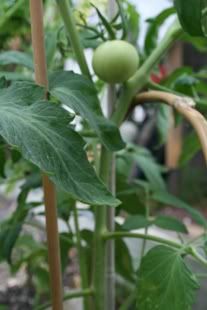 First Tomato
Reality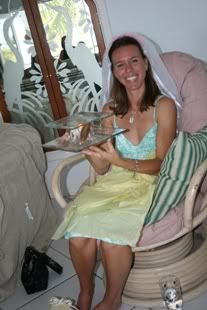 Celia
Kathy has been getting on me recently about how readers of this blog might be under the impression that all we ever do is go out and has been suggesting that I post more about what she calls our "real life" or more precisely more about our home life. It's not as if we go out every night, it just seems that way on the blog. She has a point, though we do go out quite a lot, the reality is we spend much more time at work or home then out, so I will make an effort to include more "reality" in the blog.
I'll begin by mentioning the cool garden that Kathy has created in the yard. It is off to a really awesome start, as the tomatoes, carrots and more are sprouting up with great success so far. Thankfully the drought that has been impacting South Florida for months seemed to end this week with bouts of torrential rain. The garden is busy growing away and Kathy has spent a ton of time building and tending it. Our first tomato is now visible with more on the way.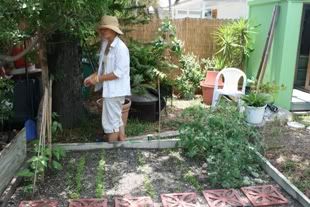 Garden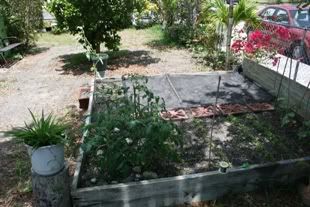 Of course the reality is that we have always combined our domestic life with a fun and fulfilling social one and this week has really been no different. We have been two a couple of birthday parties this week and Kathy went to a bridal shower for our friend Celia who is getting married next month. We also managed to make it to the enjoyable Italian night at the UU Fellowship which featured food and entertainment.
Bridal Shower
The birthday parties were each fun, different… but fun. The first was the 4th birthday party for one of Kathy's students, Gryffyn. The party was held at the beach at Ft. Zachary Taylor state park; a favorite in the 4 year old social scene. The weather was overcast and the surf on the beach was pretty decent, neither of which seemed to bother the crowd of children as they enjoyed the beach.
Poppy
The other birthday party was for our friend Ashley who has reached the ripe old age of 30. I guess she'll have to give up her spot on that 30 under 30 list of the cool Key West people, but her cool status will remain. We are fortunate to have such a funny, smart beautiful, talented and awesome couple as Ashley and Arlo in our community and even more fortunate to include them among our friends.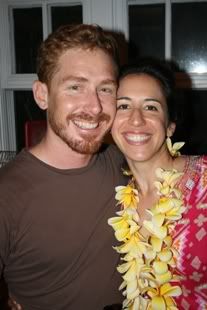 Arlo & Ashley