Easter Eve 2 - Zombie Jesus Vs. RoboBunny - The Battle Continues!
April 9, 2012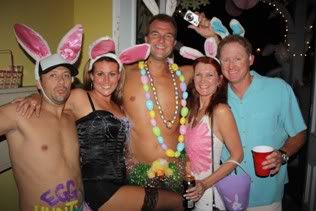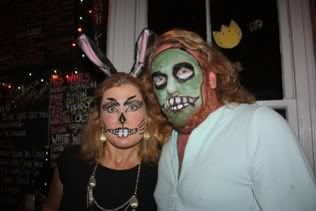 Kathy & Michael
Liz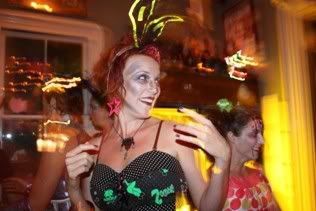 Erin
Easter Eve 2 - Zombie Jesus Vs. RoboBunny - The Battle Continues!
Last year, The Porch, which is easily our favorite nightspot in Key West hosted a raucously fun if not slightly sacrilegious party on the Saturday night just before Easter Sunday. The Zombie Jesus Vs. RoboBunny party was a huge success and was one of the best parties of the year in Key West. In fact outside of perhaps some of the Fantasy Fest week parties, It was one of the best. Mostly due to the fun, irreverent spirit of the Porch owners, staff and patrons who went all out in dressing up and making the most of the night.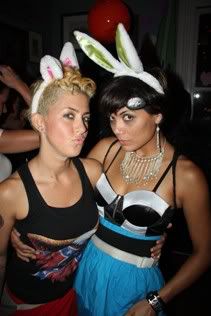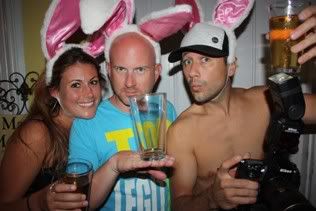 Jenn, Tony & Nick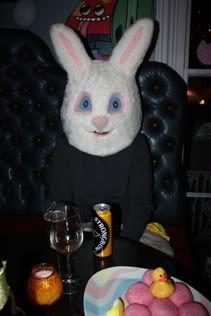 The expectations for the return engagement were very high and I am pleased to say easily matched by yet another triumph. It was a spectacular party and we had a huge amount of fun. Last year, Kathy & I attended, but felt a little out of place because we didn't get dressed up like the vast majority of partygoers did and we vowed not to make that mistake again.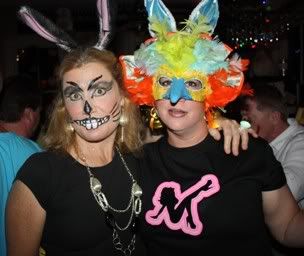 Kathy & Suzanne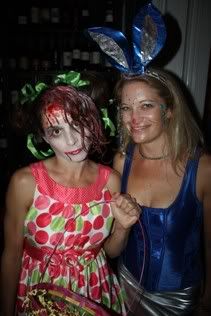 Liz & Elizabeth
Livi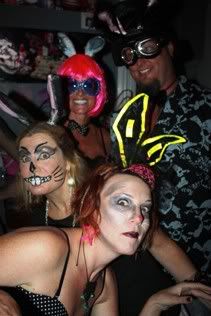 I was a little nervous because I opted to go for the Zombie Jesus look, while Kathy went the bunny route. While I am not a religious person per se, I also have a ton of respect for the beliefs of others and I certainly did not wish to offend anyone. But with my current long hair and beard, it seemed too natural to go as a Zombie Jesus, so that was the look I went for and thankfully I think the vast majority of people liked it. I only heard one very minor complaint from a woman who refused her husband's request to get photographed with me, saying, "It just doesn't seem right." I would tend to agree with her that it didn't seem right, and I would like to offer my apologies to any who may take offense.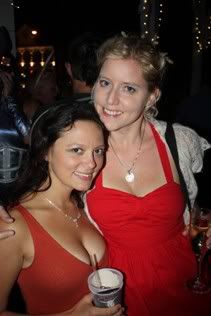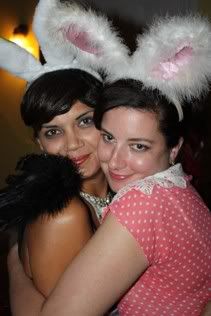 Bria
Elena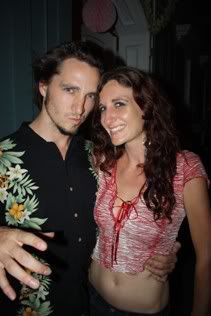 Rock & Michele
The vast majority of people there went the robot bunny route as far as their costumes and there were some amazingly creative costumes with probably more than 100 people in some sort of costume. It was so cool to see so many of our friends letting their creative sides show once again. People really stepped it up this year and the party was another tremendous success.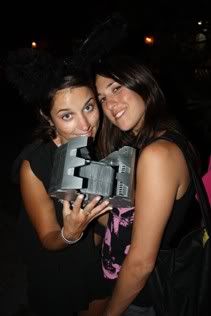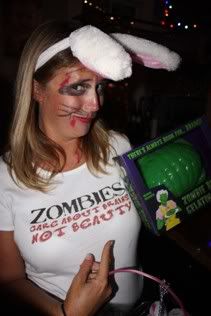 Karen
Travis
I had told some friends that I figured it would be an early night; that Kathy & I would arrive early and get home at a reasonable hour, well I was half right, we did arrive early. We were having such a great time that the evening stretched in to the wee hours of the morning and we didn't make it home until sometime after 3 AM, which is pretty unusual for us. It was just that good of a time. We hung out with many great friends and met some cool new ones, including one nice couple from my hometown of Indianapolis who were enjoying the last night of their vacation and happened upon one great party.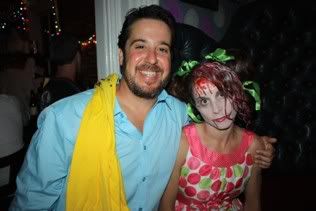 Michael & Liz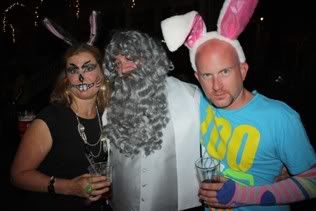 Kathy, Keith & Tony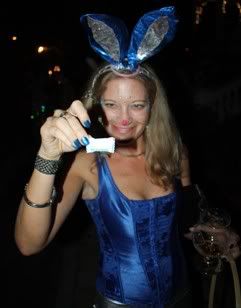 Elizabeth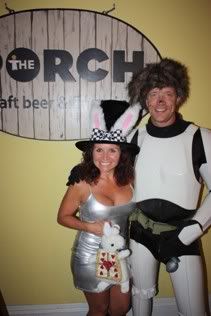 The party included one of the craziest and most fun Easter egg ever, with eggs hidden by the staff all over the large yard that surrounds the Porch. Watching our bunny clad friends scattering about the yard in search of eggs was something to see especially after many of them had enjoyed a few of the delicious craft beers that the Porch has on tap.
Liz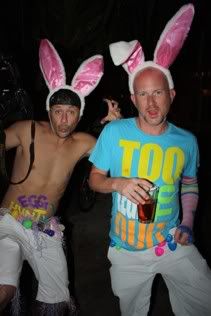 Nick & Tony
Bunny Hunz & Wendy
We want to thank everyone at the Porch and all those who contributed to the craziness that was the Easter Eve 2 party. For whatever you might think of the concept, I can't think of a nicer way to usher in the earliest hours of a Happy Easter than surrounded by friends enjoying a spirit of love and fun. We hope that this is one Easter tradition that continues for years to come.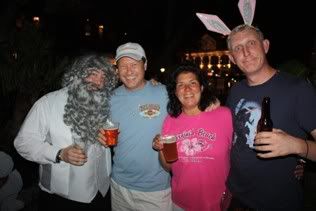 Keith, Bill, Cynthia & Chris
Ann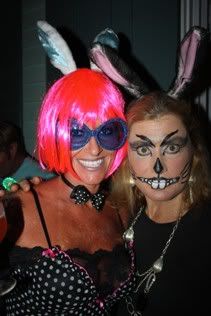 Wendy & Kathy