Birthday Double Shot
March 13, 2009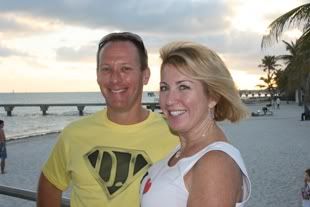 Jim & Joanna Cooper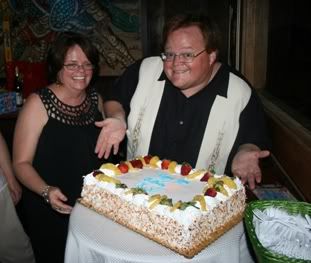 Joanie & Chad
Birthday Double Shot
Tuesday we had the good fortune to be invited to two birthday party celebrations for a pair of our friends which thankfully overlapped so that we could attend them both. Jim Cooper hosted his party at Higgs Beach during sunset while Chad Newman celebrated his with a party at the Bottlecap Lounge later in the evening and we were able to attend them both and double the fun.
Higgs Beach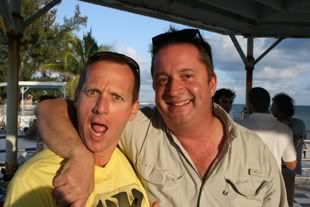 Jim & Rob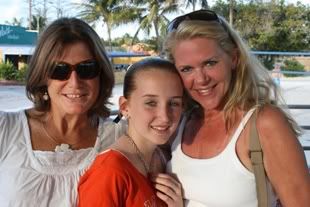 Kathy, Jeri Sue & Rita
Jim Cooper and his wife Joanna are famous for their legendary parties, so much so that they were featured on an episode of the current season of the ABC TV show "Wife Swap". Joanna switched places with a wife from Utah whose main passion in life is "Sweeping" which is a lifestyle devoted to entering contests and sweepstakes. If you get a chance, watch the episode which will be re-airing in April, which manages to capture the humanity, charisma and fun-loving nature of the Coopers. I have posted a link below where you can watch the teaser about them on video.
Shawna at the grill.
Nicole & Mike
The birthday party was a family friendly, All-American celebration at the recently spruced up Higgs Beach with grilled hamburgers and hotdogs and a beautiful sunset thrown in to boot. It seems the success of Salute restaurant and the recently improved security has reduced the homeless population and suddenly Higgs is a happening place to be again.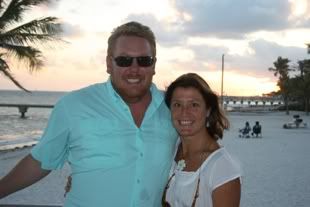 It was a great party and a really fun, beautiful and relaxing setting. The beach provided a great setting for the large contingent of kids to cut loose, or hang out, depending upon the age set. Kathy was even able to connect with two kids that she had taught as preschoolers who are now teenagers.
Jeri Sue, Kathy & Kaya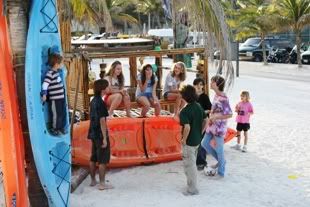 There were many kids at Chad's party at the Bottlecap lounge which was a much more adult, yet no less entertaining party to celebrate Chad's hitting the big 4-0. Chad had mentioned that the milestone 40th birthday was something that he wasn't exactly relishing, but to all appearances, he has a pretty damn good thing going and I think her will find that his forties will be pretty damn exciting.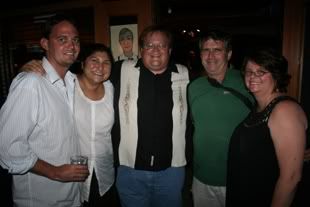 Jolly, Runi, Chad, Walter & Joanie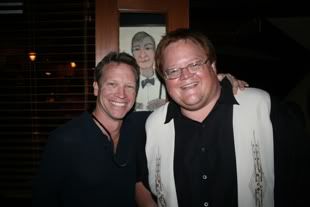 A ton of his friends turned out to help him celebrate and it was a great get together, one that lasted well into the evening after we had departed. Chad's video production company, Digital Island Media produces some of the best videos made in Key West and we often see Chad & his business partner Steve out filming fun events. They even produced a DVD that highlights the work that we do at RPM Nautical.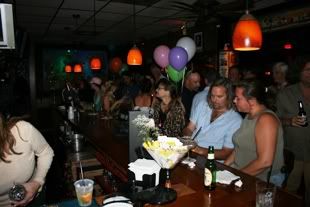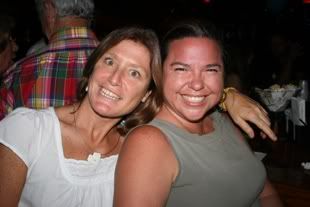 Kathy & Renee
Coopers on Wife Swap
Digital Island Media