Back to Business
November 18, 2011
Veterans Day Parade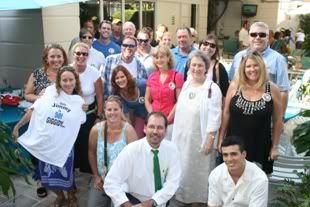 Uncle Jimmy's Birthday
Drivin' n' Cryin'
Back to Business
Following a month or more of completely unconventional, unstable and at times unhappy moments, the past week has seen a return to our semi-normal life. Back in Key West and trying to get back in to the swing of things after a tumultuous time has been interesting. It has been another hectic busy week a sort of mini-rollercoaster microcosm of the past month with wonderful times punctuated by tragedy and misfortune, a pattern that I hope will soon end.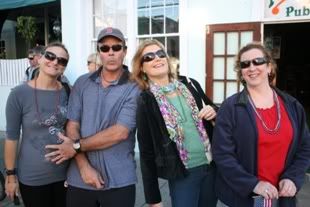 Najada, Howard, Kathy & Kris
The good news is that the good times have been really great, a monumental 50th birthday celebration for our friend Jim Smith, an enjoyable day at the annual Veterans Day parade and a feel good concert on Sunset Pier featuring the Georgia based rock band Drivin' n' Cryin' were some of the highlights of a good week. We also enjoyed a day of watching the annual powerboat races on Sunday, races that were held in spite of the tragic deaths of three of the competitors in two separate crashes during the races on Wednesday and Friday. I guess with all joy, sorrow must be present, but it seems like lately the balance has been in the wrong direction.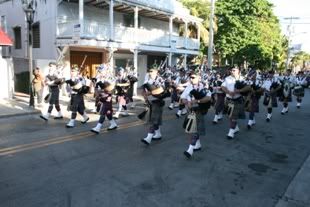 The annual Veterans Day parade here is a slice of Americana and a great little homage to the Military forces that help protect our nation. Kathy & I and my co-workers Kris and Howard (along with his wife Najada) all went down and staked out a good spot on Duval to take in the parade. With everything else that happens here, it is often easy to overlook that Key West is really a military town with huge Navy, Coast Guard and JIATF contingents here. We were also being visited this week by our namesake Submarine the USS Key West and they were all celebrated along with all military veterans.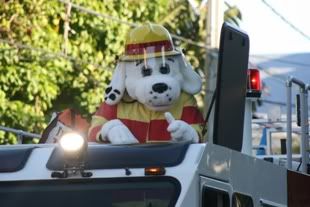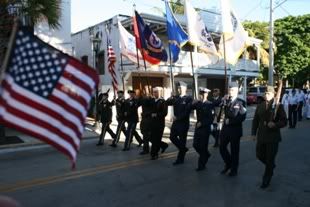 The parade is a great assemblage of military units, local civic organizations, children's groups and even the gay & lesbian business guild involved. It is at once parochial and national in scope and attention and was enjoyed again this year by a crowd that lined the street to honor those who have served. With many friends who either are serving or have served in our military forces, I would like to add my small voice of thanks.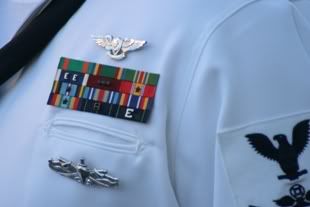 There was also a return to the Sunset Pier concert series this week with a fun show by Drivin' n' Cryin', it wasn't as well attended as it should have been, but was a great time. Among the friends I saw in attendance was local Key West Citizen photographer Rob O'Neal who was shooting the event for the paper. We had a nice long conversation about a spectacular but tragic photo that he had taken of the tragic powerboat accident that claimed two lives on Wednesday. We spoke of the difficulties of shooting a tragedy and also how the photo had taken on a life of its own on facebook, with some people even claiming to have taken it themselves and not crediting Rob.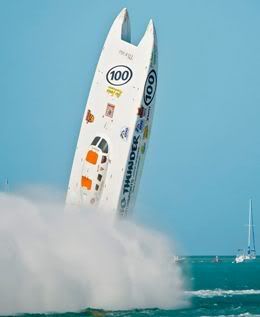 * Photo by Rob O'Neal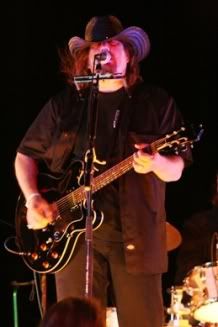 Drivin' n' Cryin'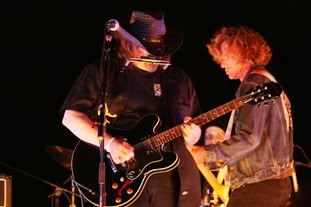 Sadly with-in a few days of having such a great time with my friend Rob, I learned that he suffered terrible injuries when his scooter was struck by a car that apparently made an illegal turn in to him. He was airlifted to the Ryder Trauma Center in Miami where he is currently recovering from multiple serious fractures. Kathy & I wish him all the best in his recovery and would encourage everyone who can, to attend a fundraising benefit being held to offset his substantial medical expenses on November 30th at 5 PM at the Smokin' Tuna in Key West.
Jim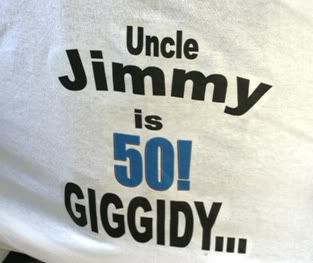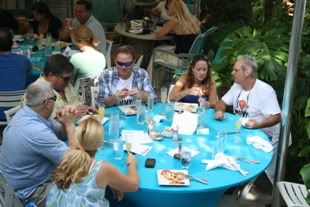 Thankfully for every sadness, there seems to be a joyous occasion and on Sunday we joined a group of friends for a birthday celebration of our friend Jim who turned fifty years young. Organized by his wife Fiona, the well attended and much enjoyed birthday brunch at the Westin was a fantastic way to honor our eclectic friend who is affectionately known as "Uncle Jimmy". To say that I have never met anyone quite like Jim would be a tremendous understatement. I recall the initial shock at first meeting Jim, just not really believing that someone would actually say some of the things that come out of his mouth, but having known him now for many years, that initial shock has turned to a deep admiration and affection for a man with a true heart of gold.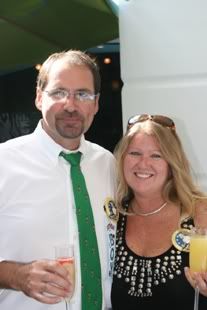 Jim & Fiona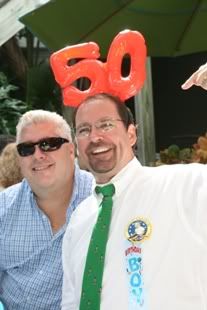 Randy & Jim