DEMA
November 12, 2011
Michael & Jean-Michel Cousteau
Howard
DEMA
I was on a plane from Indianapolis to Orlando early morning the day after Matt's memorial. I had to meet my RPM Nautical colleague Howard there to attend the DEMA convention. DEMA (Diving Equipment and Marketing Association) is the largest conference in the world dedicated to Scuba Diving and Howard & I were attending to make contacts in the Scuba Diving community that may be of assistance to our work at RPM.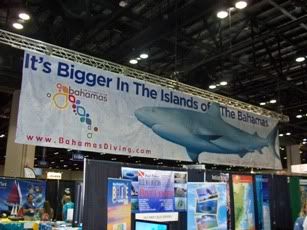 Artist Andreas Franke
I had attended DEMA at various locations, Orlando, New Orleans, Las Vegas & Anaheim among them, for many years while I worked for Reef Relief, but I had not been since beginning to work at RPM in 2006, this was our first venture and was made possible by the folks at Florida Keys Community College. After taking a taxi from the airport and checking in at the hotel, I met Howard before 11 AM for the first of four intensive days of attending the conference.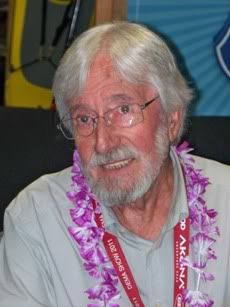 Jean-Michel
The conference itself has not changed all that much, it is huge and features every dive equipment manufacturer, dive gear supplier, dive destination and all sorts of related industry folks with over 20,000 attendees. We worked the huge room and made all sorts of contacts even seeing some old cronies from my days at Reef Relief including Jean-Michel Cousteau, who was there representing his conservation organization Ocean Futures. It was a lot of work but fun as well as Howard & I took advantage of being away to enjoy the nightlife that Orlando has to offer.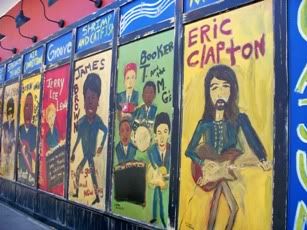 B B King's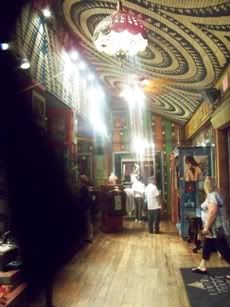 House of Blues
Our first night in town, we attended the traveling Broadway production of "The Addams Family" which was amusing though the venue, The Bob Carr theatre had the most uncomfortable and cramped seats of any venue I have ever been in. We also had dinner and drinks downtown as well as visiting the Universal City Walk to check out a movie when the Chris Cornell concert we had hoped to see got canceled.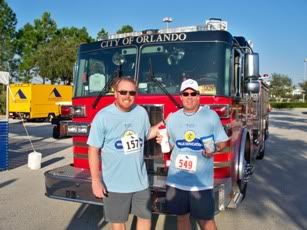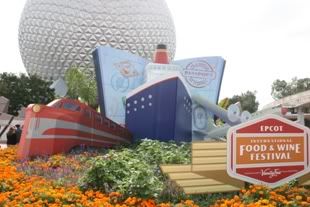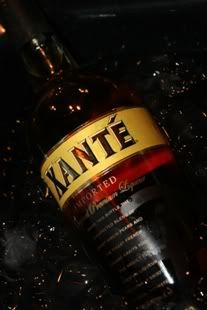 On Saturday morning, we took a break to participate in a 5K walk/run at a local mall to benefit the United Negro College Fund. Howard placed 7th and I came home in 8th in our age division, not too bad all things considered. That afternoon we headed over to Disney's Epcot Center where we attended the annual Food & Wine Festival at Epcot.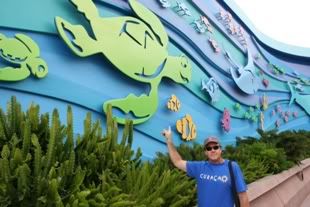 It was a beautiful day and the place was incredibly crowded, with most of the people cramming around the food, wine and beer vendors from around the world. We had a fantastic meal at the Moroccan restaurant and took in many of the rides and attractions staying late to catch the fireworks and light show spectacular at the closing of the park. We also managed to catch a surprisingly good and spirited performance by the eighties band Night Ranger who performed for the masses gathered at the park. I was never a fan during their heyday but thought they actually sounded quite good and was really impressed by the energy and enthusiasm of both the band and the crowd.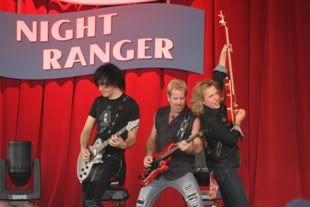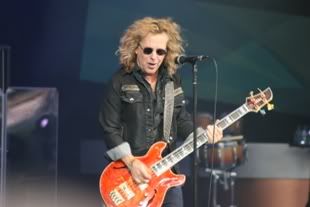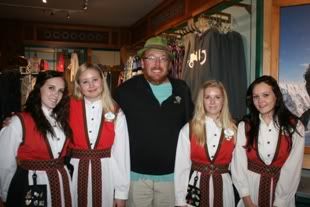 It was a five day trip that passed by quickly and was seemingly very successful for RPM as well as fun for both Howard and myself. I know it was just what I needed to take my mind off the heavy load that it had been burdened with for the past week or more and it gave me some other things to focus on. Even the drive back to Key West wasn't all that bad. It was really nice to get home though.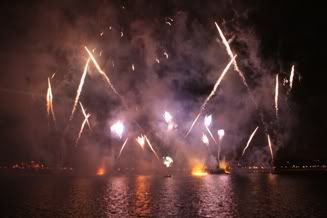 DEMA website