Life
November 10, 2011
Life
"And when your hour
It is near
And your friends
They all are here
To share their love and to be kind
It's just life
Oh and when you're gone
You won't be back
I'll remember those
Special times we had
I'll sing this song and feel all right
'Cause that's just life
That's just life
That's just life
So darlin' don't cry"
-Josh Rouse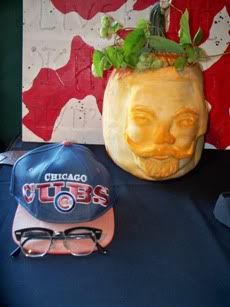 ODC
Sunday morning after the completion of Fantasy Fest, I was on a plane headed to Indianapolis. Unlike many past joyous returns to my childhood home, this trip was as difficult as any since the illness and passing of my father. As sad as that was for me, it was not unexpected and far less shocking than hearing the news that my good friend Matt Elliott was gone suddenly at the age of forty-three, apparently from a massive cerebral aneurism. I had hoped to get there sooner, but commitments prevented me from immediately joining my grieving friends upon hearing the news.
Tim & Kevin
We have always had an incredibly tight-knit group of friends, for over thirty years, a group of us who grew up in the Broad Ripple neighborhood on the Northside of Indianapolis have been known as the Old Dog Crew or ODC. While many of us have spread out across the country, our hearts have remained in our hometown. We have seen each other through numerous weddings, break-ups and divorces, children, business successes and travails and just about everything else that constitutes life and remained close in a way that is almost impossible to really explain.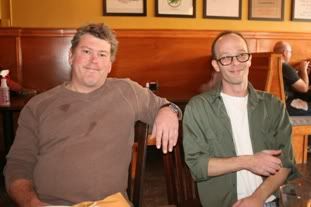 Kevin & Joe
This is the first time we have had to deal with the passing of one of our own and it hit especially hard because it was so sudden, unexpected and because Matt seemingly was just hitting his stride and had so much more to offer. Technically I was in Indianapolis to attend Matt's memorial service, but in reality I was there to offer and accept the solace of my friends.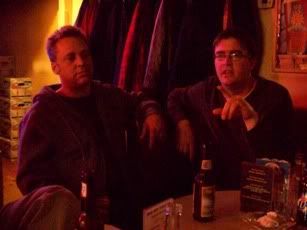 Erik & Ted
Mike
Shannon & Michael
Pretty much from the moment of my arrival, I was in the company of my ODC friends during every waking moment. I joined a grieving process well under way when I arrived that had us visiting many of Matt's favorite places, reminiscing over photos, alternately laughing at fond memories and breaking down. We spent time at Brugge Brasserie, Twenty Tap, the Red Key Tavern and even closed down the infamous Alley Cat lounge a couple of nights. It was heartbreaking and yet comforting to be in the company of such great friends. Tokens of Matt were everywhere we went, from the winning pumpkin in the Broad Ripple Brew Pubs' carving contest that featured Matt's visage, to the spontaneous memorial scrawling in the Red Key bathrooms to conversations overheard while perusing music at Luna Music.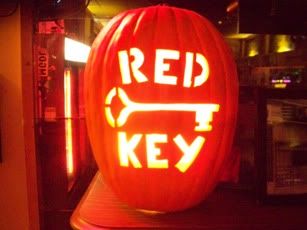 Rick & Tim
The weather was spectacular, beautiful fall days that had me missing being in Indiana almost as much as being with friends did. In one of the few times I spent alone, I headed over to the botanical gardens at Butler University where I had spent so many happy times as a child to walk under the beautiful fall foliage and take a few minutes for myself.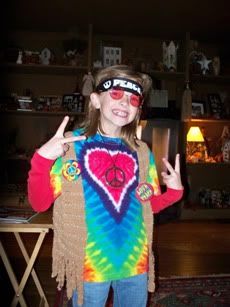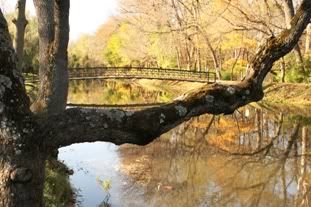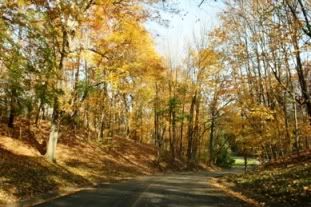 Matt's memorial service was held at one of his favorite places, the Indianapolis Motor Speedway. The huge tent at the Brickyard Crossing was packed with close to 500 mourners, a testament to the huge impact that Matt made across a wide spectrum of society. It was as moving and wonderful a tribute as I have ever seen. Hearing Vess Ruhtenberg's haunting performance of the Josh Rouse song "Life" moved me to tears as did many of the amazing eulogies offered by family members and our close friends.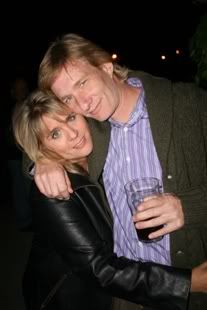 Rosie & Kelly
Matt Elliott Obituary