Zombiefest
October 25, 2011
*photo by Sheelman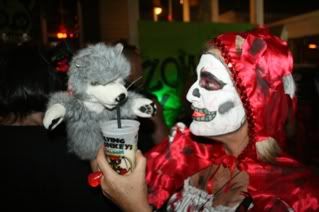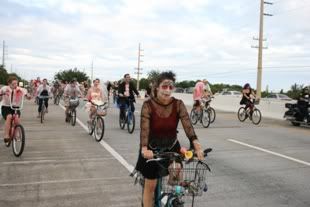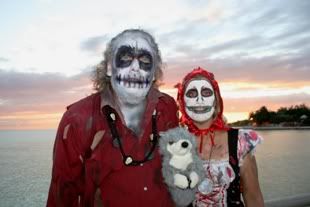 Michael & Kathy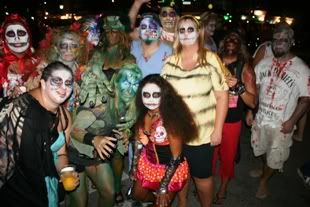 Zombiefest
The second annual Zombie Bike ride was so huge that it gets the rare double blogging treatment. Mostly due to the fact that I have a plethora of blog-worthy photos but also because this year the event actually expanded and included an addition in the form of Zombie Fest. This was a huge party held at the culmination of the ride at Fogarty's on Duval Street. The entire bar/restaurant was turned over and it zombie-only entry for the massive dance party.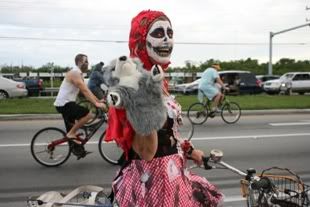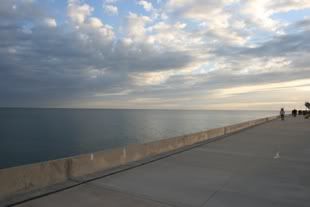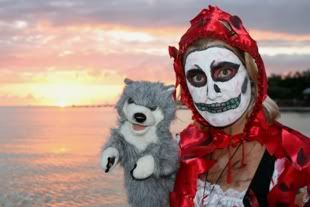 Kathy
The ride lasted about ninety minutes or so, after riding along the beach and stopping at Salute, the riders headed downtown towards Fogarty's under police escort with the police clearing traffic to allow the Zombie riders to pass. The turn on to and ride down Duval Street was crazy. It was like we were our own parade. We took over the entire street and literally hundreds of people lined the street cheering and taking photos. It took over ten minutes for all of the riders to pass a specific spot.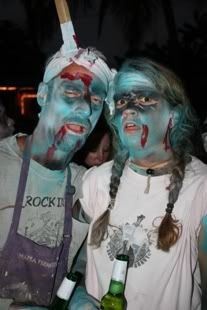 Bruce & Susan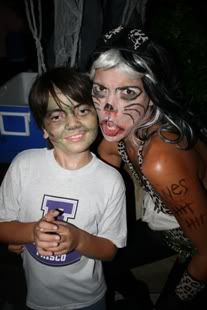 Michael * Photo by Humphreyrings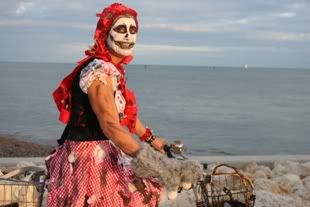 The ride concluded at Fogarty's and part II of the crazy Zombie night got underway. Our friends Chris & Marky sure know how to throw an amazing party and this was a great one. There were Zombies packing the place and dancing under the haze of dry ice to a fantastic soundtrack of specially chosen Zombie appropriate music.
Michael & Bruce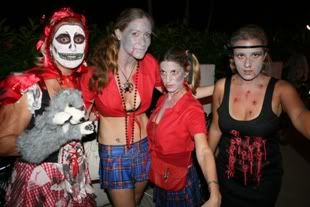 It was so cool because so many of our friends were there and so many of them went all out in creating their Zombie costumes. The crowds were so large that Fogarty's literally could not fit them all so you saw Zombies packing nearby bars like the Bull & Whistle and the Porch as well. It provided a welcome financial shot in the arm for those businesses as well as happy Zombie revelers took over Duval Street.
Kathy & Dan
* photo by Tom Flip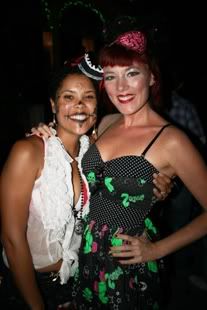 We ended our long night at the Porch where we assimilated a couple of visiting brothers into the Zombie collective as Kathy applied Zombie make-up on the fly, which turned out surprisingly well. It was cool to see visitors getting in to the Zombie spirit and it was a nice way to close out another fantastic fantasy fest event.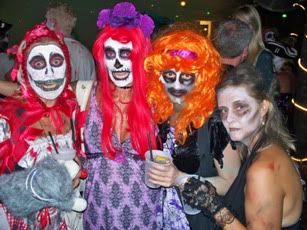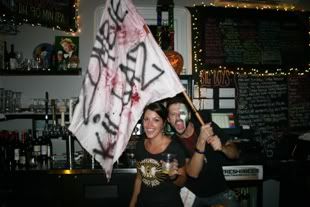 Erika & Nick