Here we go...
October 22, 2011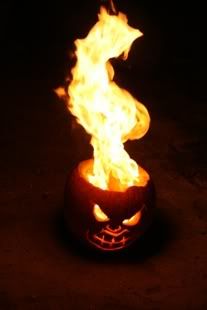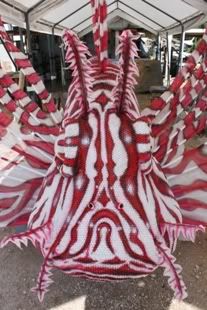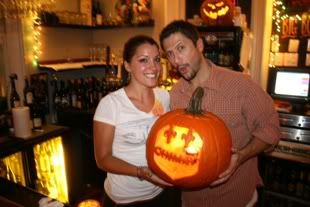 Erika & Nick
Here we go….
We landed back in Key West just in time for the start of the craziest and best part of the year with the start of Fantasy Fest just around the bend. Each year there seem to be more and more new events added to the schedule and the event seems to get stretched out to include more and more. All indications are that this is going to be a banner year as the hotels are already mostly sold out and anticipation is great for a fun and successful week.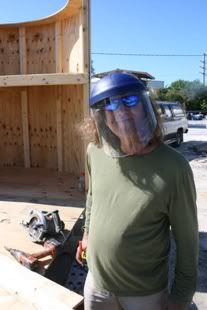 Rick
Hutch
Kathy & I have a very, very busy schedule the next two weeks as we are going to a large number of parties and events as well as once again joining our friends to participate in the culminating big event, the Saturday night parade with our very own float, "Invasion of the Lionfish". This year the official theme is "Aquatic Afrolic" and there look to be any number of sea inspired costumes and floats.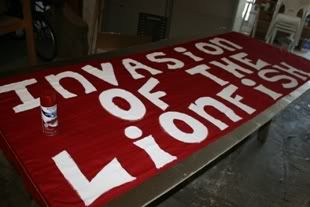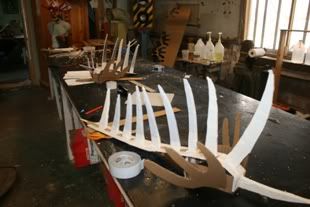 Our float building friends are once again busy building and creating our Fantasy Fest float at the float building headquarters on Stock Island. Master float creators Rick and Hutch seem well ahead of schedule in spite of the recent deluge of rains (20 inches over five days). Thankfully we missed most of the days of rain, while we were in Las Vegas. We were here for the final day of the deluge and the rain flooded the street in front of our house as well as much of the island. You could actually kayak down many streets and people did just that.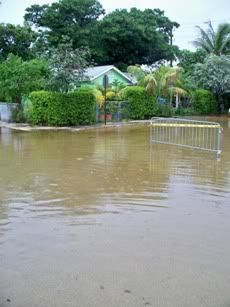 home wet home
The good news is that our island drains pretty fast and once the rain stopped, the weather went right back to the beautiful weather we are accustomed to and we moved on getting ready for a big Fantasy Fest week. Officially Fantasy Fest begins with Goombay Festival which is held on Friday and Saturday a week prior to the main event, but this year we decided to get a little jump on things by attending a sort of pre-party at our favorite bar the Porch.
Kathy & Kathy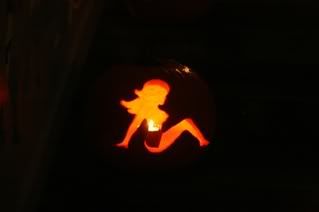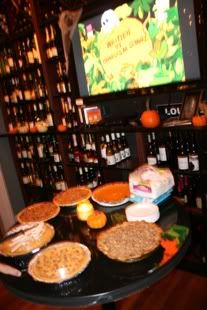 The first ever Porch Pumpkin bash was a celebration of all things pumpkin as they had a variety of pumpkin events and even a variety of pumpkin ales on tap including yummy Shipyard Smashed Pumpkin, Brooklyn Post Road Pumpkin & Cigar City Good Gourd Pumpkin. They also hosted a pumpkin pie baking contest and of course a pumpkin carving contest.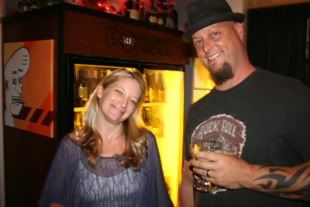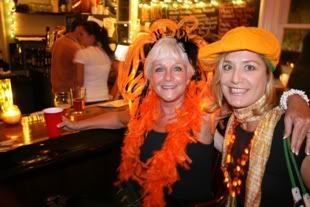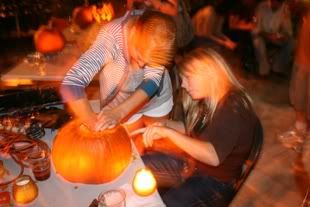 Our friend Kathy snagged first prize in the pie contest with a fantastically delicious pie and even tastier whipped topping. It was a really fun night and just about a perfect way to kick off the two week period of madness.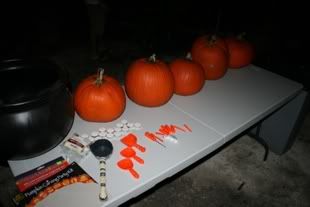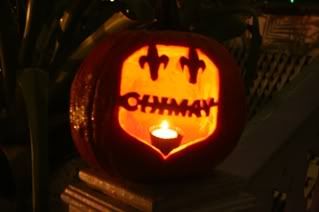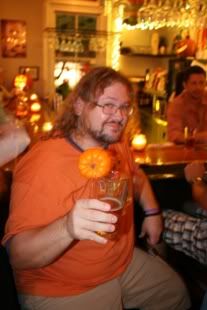 Dan