My favorite desert mirage…
October 18, 2011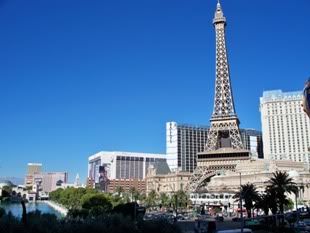 My favorite desert mirage…
In spite of heavy hearts, Kathy & I still found ourselves in Las Vegas with some time left to get out and enjoy one of our favorite places before heading back to Key West. With no shortage of entertainment options, it was easy to find something to do that would take our minds off the tragedy at the track, if even for a few moments. Every time we come to Vegas, which had been too infrequent of late, we try to do a mix of our favorite things and take in the new things that have arrived since our previous visit.
Jason & Vince Neil
Having not been here in a while there are a ton of places that we had not been and had to check out. The beautiful Wynn resort and casino was just getting ready to open last time we were here, so we made sure to check that out. We also spent some time in the brand new City Center with its collection of upscale retail locations and the amazing Aria casino. Our favorite new addition is the fabulous Metropolitan Casino with the stunning chandelier bar – an awesome example of wretched excess that we both just loved.
Michael & Pippa Mann
at BB Kings
We visited old favorites as well. The Bellagio is still as spectacular as ever with the incredible iconic fountains and the beautiful garden room, which is all decked out for the fall. We also enjoyed a visit to the absolute best buffet in Vegas which is at the Bellagio and features a dizzying array of quality selections, almost none of which can be found at more traditional buffets.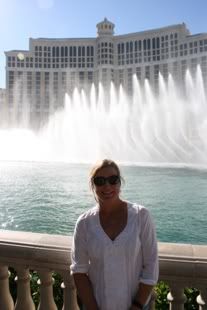 One of the other places that we visited was an old stand-by, which for some reason we had never visited, the tower at the Stratosphere. Sort of isolated at the far end of the strip, we had somehow never ventured to the top of the tower where there is an amazing view of the entire city and a number of exciting thrill rides that Kathy found very appealing.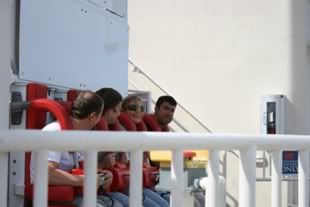 The view from the Stratosphere is indeed spectacular; it makes it readily apparent that Las Vegas really is an oasis in the middle of an arid desert landscape. The view of downtown and the strip are great and you can easily see the beautiful Red Rocks canyon in the distance.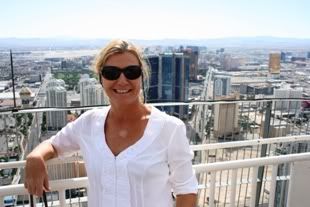 The rides are pretty crazy if for nothing else that they are so high above the strip below. They even had an opportunity to leap off the 107th floor attached by guide wires, which looked really crazy and which Kathy vowed to do on our next trip. This time she just rode the rides already there while I waited patiently.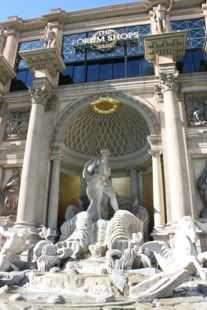 Our final evening in Vegas, we attended a show at the House of Blues featuring The English Beat, one of my favorite ska bands from the eighties. The show was bittersweet as it was a benefit for the Sam Schmidt Paralysis Foundation and Schmidt was the car owner for Dan Wheldon who had been killed earlier in the tragic crash at Las Vegas Motor Speedway. I am sure many in the racing community just couldn't bring themselves to attend so soon after the team suffered that loss.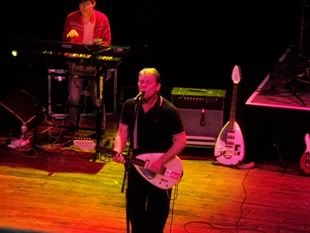 The English Beat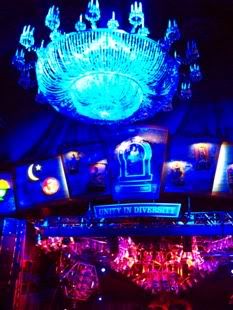 Kathy & I opted to go ahead and attend, it was for a good cause and we thought it might cheer us up a bit, which it did indeed. The band acknowledged and honored their lost countryman throughout their excellent performance and managed to put on a great show that helped lift the spirits of those in attendance for a couple of hours, It was sort of a tough circumstance – what should have been a festive celebration trying to go on in spite of what had happened.
I guess that is what everyone in the Indy Car community will have to do at some point. I am fairly certain that is what Dan Wheldon would want everyone to do. Few personalities associated with Indy Car exuded, enjoyed and celebrated life in the way that Wheldon did and perhaps the best way to honor his memory is to appreciate, live and enjoy life.