Las Vegas
October 15, 2011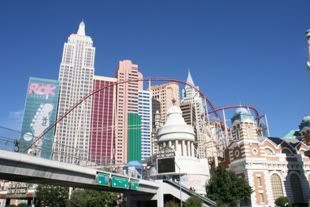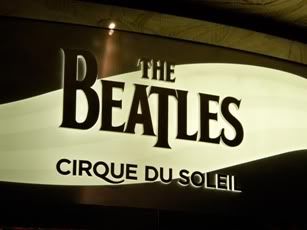 Las Vegas
Kathy and I love Las Vegas. We have been there a number of times, but not at all in the past five years and we have been hoping to return but just haven't gotten around to it. When the Indy Car series scheduled their season ending championship finale at the track, that gave us a good reason. We had previously attended the final races when they were held at Homestead Miami Speedway and thought Vegas sounded like a great idea. Everything was perfect until the tragedy that claimed the life of two-time Indy 500 champion Dan Wheldon early in the race. I addressed that tragedy in my previous blog post, but as difficult as it may be, I now will be going back to prior to that horrible event and cover the rest of our Vegas trip.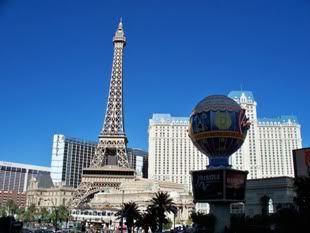 We were joined on our trip by our Key West friends Bob and Nancy who are Indy Car fans as well. Nancy is actually from Las Vegas, so it was a trip home for her. We arrived Wednesday evening and checked in to what is one of our favorite Las Vegas resorts, the Mandalay Bay. We were thrilled to get a corner room on the top floor of the hotel that offered a spectacular view looking right down the Las Vegas strip.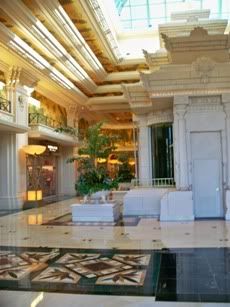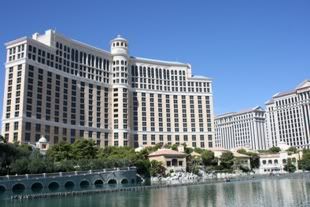 The Indy Car series had a great schedule of activities for us to attend, but we also had plenty of free time to explore Vegas, attend shows, shop, lounge by the pool and hang out in the wonderful Spa Mandalay. We love the spa there so much that we purchased a pass for our entire stay. Mandalay Bay is awesome. They have an incredible pool area that includes a number of pools, hot tubs, a huge wave pool and a lazy river raft ride. There is also a great gym and the spa which is awesome.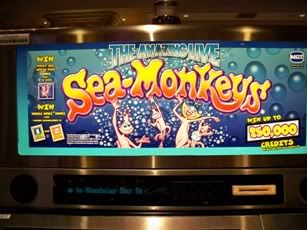 Nancy, Kathy & Michael
Neither Kathy & I are big gamblers. I place an occasional bet on the Sports book and generally do fairly well; but we don't play any of the other slots or games of chance. We love Vegas though; it has a vitality and excitement that goes beyond the phony facades of the casinos and the club life that permeates the place. We love the shows and the shopping and the adult Disney nature of the place.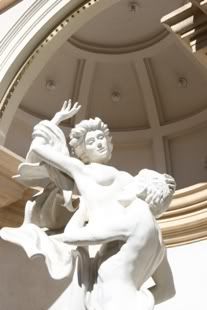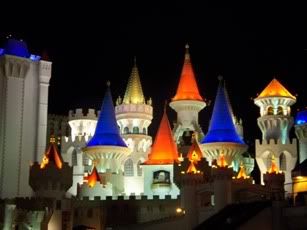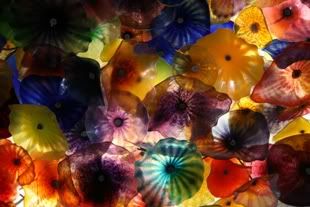 We had tickets to see the incredible Cirque du Soleil show featuring all music by the Beatles, "Love" at the Mirage. It would be the seventh Cirque du Soleil show that we have seen, including many in Las Vegas including "Mystere", "O", and "Zumanity". Until this show, "O" was easily our favorite Cirque show- though they are each amazing.
Kathy & Nancy
This show is something else entirely, something magical and wonderful and spectacular and amazing. The opening twenty minutes are the best and most enjoyable performance of any type that I have ever seen, including theatre, concerts, anything. It is impossible to describe how awesome it was or why it captured my fancy so completely.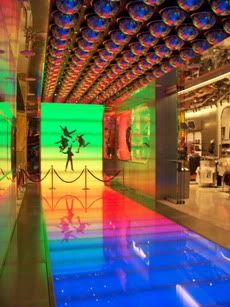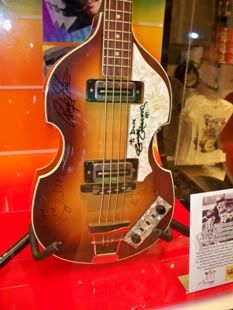 The acrobatics, while incredible, are not as fantastic as in some Cirque shows. The music while wonderful is familiar. Yet something about the combination and the energy of the cast just transforms the show onto a special plane. We were blown away. And while the latter portions don't maintain the incredible energy the drop off is from perfect to merely sensational. This show is worth every cent of the ticket price and is worth a trip to Vegas just to see it. I have posted a small video that comes nowhere close to capturing the magic, yet gives something of an idea of the show.
Octopus's Garden
The show has so much going on that it is impossible to see everything on a single viewing and we hope to be able to return and see it again sometime soon. It is that good. Our first couple of days in Vegas were awesome and we really enjoyed hanging with our Key West friends in a new setting.