Fantasy Wednesday
November 5, 2011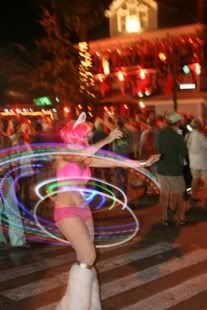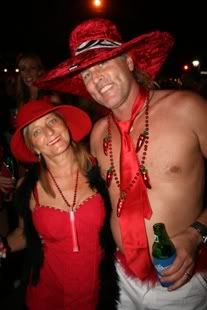 Suzy Jo & Andy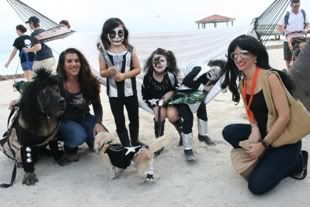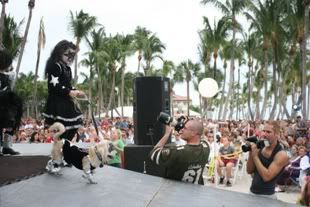 Fantasy Wednesday
The Wednesday night of Fantasy Fest week is when things downtown really start to kick it up a notch and festivities really pick up. For most visitors, it is just the start of their party time but for us it is just the mid-point of the craziness. We had planned to take a breather and relax at home on Wednesday night and Kathy actually did that, opting to stay home and work on some final details for our costumes the remaining nights.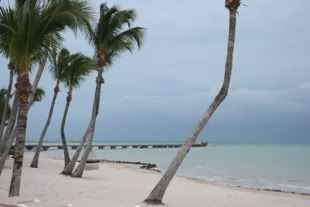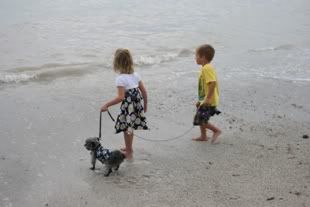 I could not help myself from heading out to a couple of events, I made one concession in that I did not get dressed up in any costume, choosing to go out as an observer to check out the madness.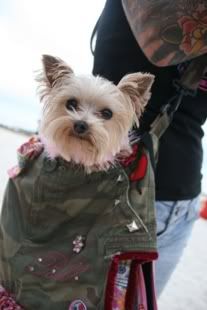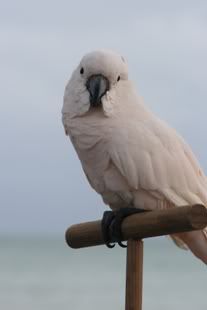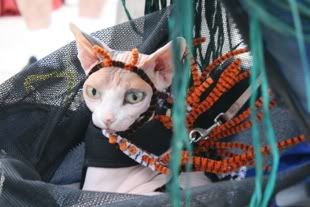 The first event of the evening is one of the few family friendly of the entire Fantasy Fest schedule, the annual Pet Masquerade. This popular event is held each year at the Waldorf Casa Marina Resort and is a costume competition between pets and their owners with a number of categories such as pet/owner look-a-like. The event draws a huge crowd to the beach front stage at the Casa and hundreds of entrants with all manner of pets entered.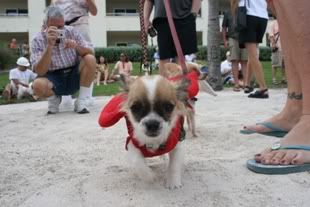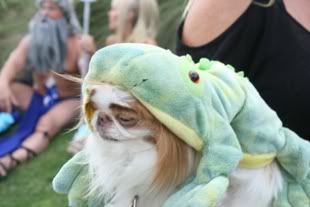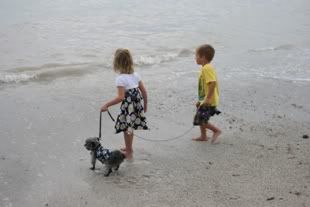 It was another beautiful Keys night and a massive crowd gathered to watch the competition. The costumes were not as elaborate as some past years, but still pretty interesting and there were plenty of entrants. It is always fun to see the pets all decked out and also fun to see so many children enjoying a Fantasy Fest event. I always enjoy wondering around the staging area back stage as the participants prepare to take the stage, the actual competition itself is not that important, it is just a fun event.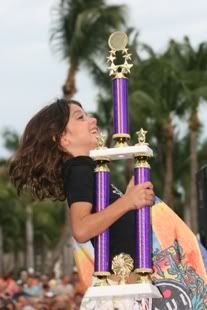 It is a very different much more provocative and adult oriented scene at my next stop for the evening downtown on Duval Street. With specific events to attend every other night, this was really my only opportunity to just check out the scene downtown without having a specific event to attend. There were of course plenty of parties that I could have attended including the Red party at Fogarty's but I just wanted to take in the scene.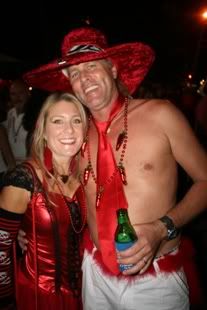 Autumn & Andy
Trevor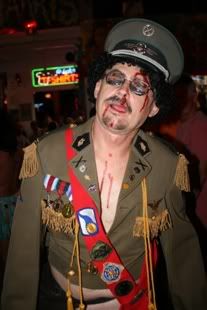 It was in full swing when I arrived, crazy madness that had Duval Street blocked off and the crowd of thousands packing the street reveling in the drunken celebration. There were people everywhere, a large percentage of them actually wearing costumes. Of course there were plenty of naked or near naked revelers with varying levels of body paint and a variety of lewd displays, though I must say that I was pleasantly surprised that the general tone of debauchery was somewhat more tame than the complete nasty fest that I had experienced the past couple of years.
Eric Lindell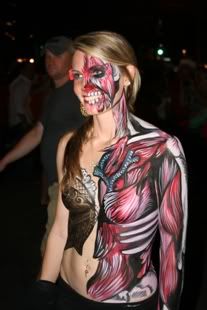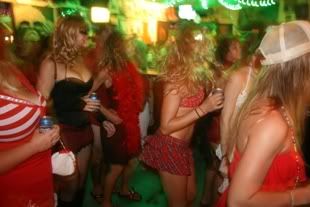 I made a couple of passes through the crowd, visited with friends briefly outside the Red Party and made a couple of quick stops to say hi to friends at the Porch and the Smokin' Tuna with a brief stop at the Green Parrot where Eric Lindell was playing before calling it an early night. It was worth the trip downtown to see the craziness, but also nice to get to bed at a decent hour for the first time of the week.