Masquerading Pets
October 29, 2010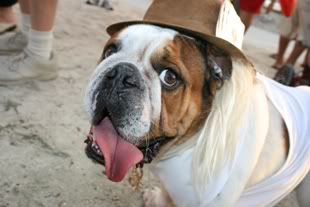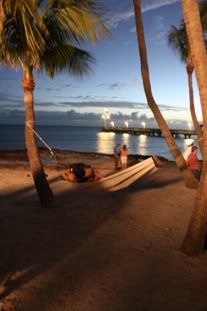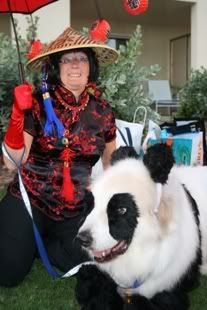 Masquerading Pets
In the middle of the Fantasy Fest week there is a great event that is actually suitable for children and families and is one of the keystone events that in many places would be a stand-alone Halloween event, the Pet Masquerade. While there are many party animals roaming the streets of Key West during the week, this event features actual animals (and their guardians) dressed to the hilt in crazy costumes.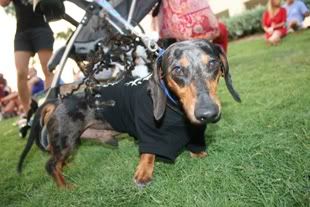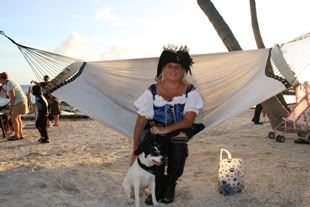 This wacky event is hosted each year on the beautiful grounds of the Casa Marina resort and starts early enough that there is no issue that children and families can attend and still get home at a decent hour. Pets of all sorts take the oceanfront stage at the Casa, this year included squawking birds, meowing cats and barking dogs all competing before a huge enthusiastic crowd.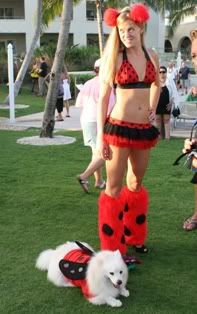 Jeremy
The setting was extra perfect as in addition to the beautiful sunset over the Casa beach, a rainbow appeared as a perfect counterpart in the sky opposite the sunset. The night was just about perfect, as thankfully every evening has been so far.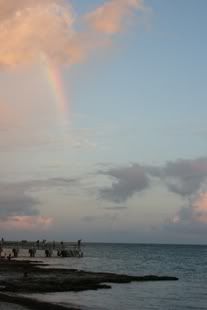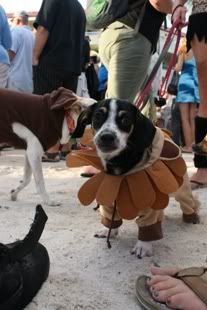 The costumes can be elaborate and some entries even feature elaborate production numbers to help win over the judges. There are a number of categories such as the pet/owner look-a-like competition and many prizes are awarded. It really is a very entertaining event.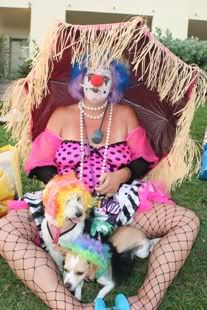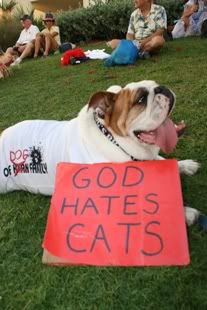 As elaborate as many of the costumes are, some are actually quite simple and yet still effective. My friend (and fellow Purdue alum) Jim enters each year with a homemade costume for his dog that has a budget of $10.00 or less- which forces an emphasis on creativity. His entry this year poked fun at the infamous Key West sign guy- who spends the better part of each day on the sign of the road holding up signs that disparage homosexuals and just about anyone else. Jim's Key West Sign Dog had a sign proclaiming "God Hates Cats" and for the second straight year, his entry was on the front page of the Key West Citizen the day after the event.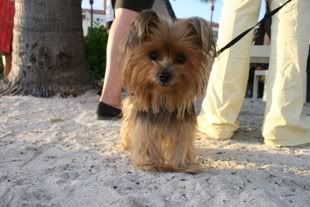 We have many friends who either enter or are on hand to watch the fun and it is a nice, comparatively low key event to help break up the madness that most of the other events. Things build quickly after the Pet Masquerade as the Fantasy Fest schedule gets more and more crowded and the pace accelerates.