Brewfest
September 7, 2011
Brittani, Michael, Carol & Eliza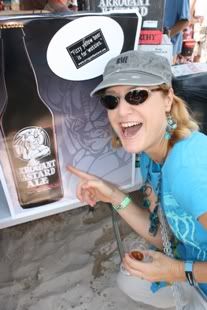 Kathy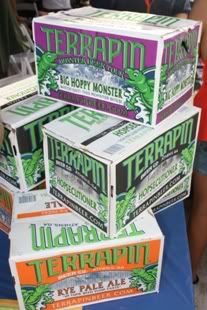 Father of Brewfest Matt Babich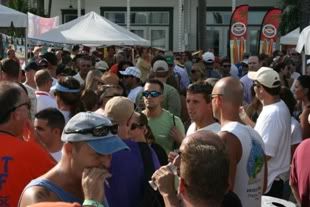 Brewfest
We made it back to the good old USA just in time for the Labor Day weekend and one of has quickly become one of our favorite Key West events, the annual Brewfest that is put on by the Sunrise Rotary club. This year is the second annual Brewfest and it has grown and expanded on last year's stellar event with even more events and activities, more breweries, bars and sponsors and more fun for attendees.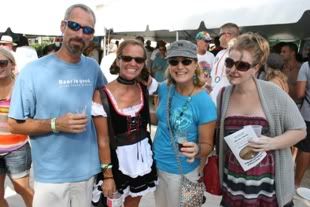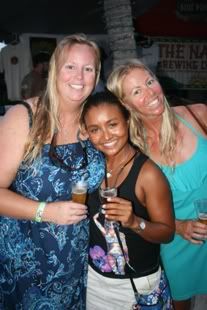 An entire weekend schedule of parties, dinners, and other events filled the entire Labor Day weekend once again highlighted by the spectacular Brewfest Tasting Festival on South Beach held on Saturday afternoon. We opted out of attending any of the dinners, last year we went to the wonderful Samuel Adams Beer Dinner, but having just returned from vacation, sort of took it easy- sticking to the main event.
Bruce & Michael
Michael & Kathy * photo by Rob O'Neal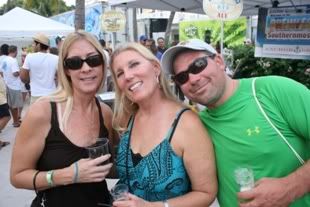 Shannon, Lisa & Todd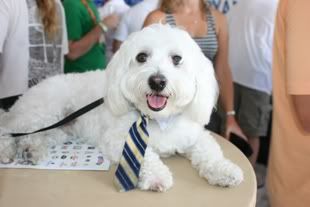 I did make it over to the Swamp Ape IPA pool party at the Southernmost Hotel's new poolside Pineapple bar on Friday afternoon. I needed to pick-up my tickets and after stopping for a delicious Bad Boy Burrito, walked over to try out the Swamp Ape IPA. Made by the good folks at the Florida Beer Company who also make yummy Key West Sunset Ale and other assorted regional brews, Swamp Ape is pretty good.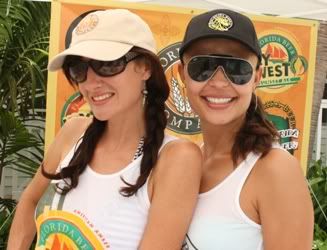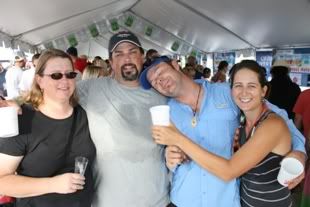 Nancy, Mark, Josh & Bonnie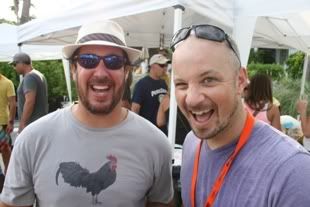 Michael & Marky
The main attraction of the Brewfest is the tasting festival which is held on South Beach, in the same spot where Kathy & I were married. This year's event was expanded to feature over 100 different beers from breweries all over the State as well as throughout the USA. Attendees are given a tasting glass upon entry and can sample at will throughout the event. There were many fine beers featured and the event was another huge success.
Mike & Jessica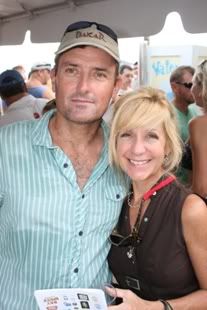 Brent & Joanne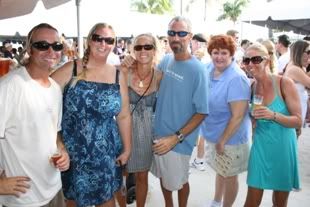 Tickets were limited to the first 1500 sold, meaning that it never got too crowded and the beer never ran out. It was a typical broiling hot Key West summer day, but the cold beer and many great friends in attendance made it all easily bearable. Live music was provided as well and we stayed for the duration.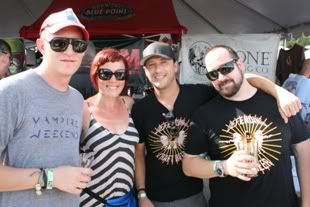 Porch Crew- Chris, Erin, Nick & Keith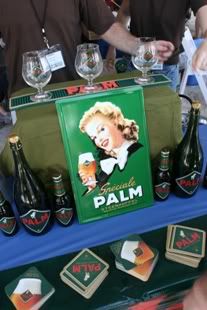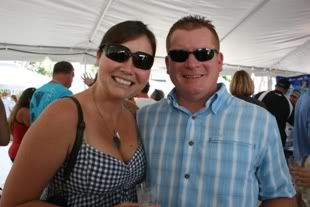 Melissa & Rhett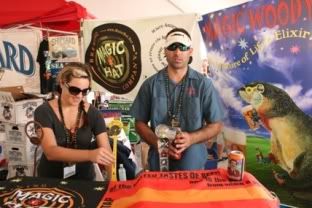 We had every intention of attending what I am told was a pretty epic after party at the Porch, but we never quite made it. First we joined a large group of friends at Bobalu's downtown next to the Green Parrot and then somehow ended up at the Parrot where the fantastic Spam Allstars were playing and we just never made it over to the Porch. We had a great night nonetheless and thoroughly enjoyed Brewfest 2011.
Graf & Eileen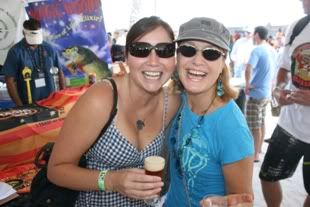 Kathy & Melissa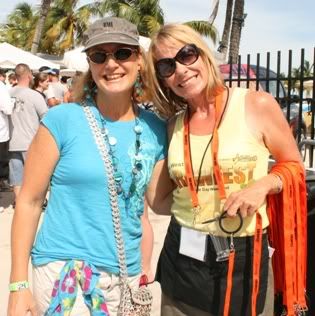 Kathy & Debra
Florida Beer Company
Brewfest Website