Key West Literary Seminar-Session 2
January 25, 2008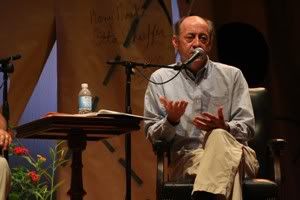 Billy Collins
Lee Smith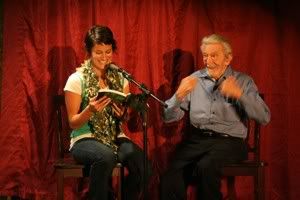 Cricket & Captain Tony at Salt Party
Key West Literary Seminar –Session 2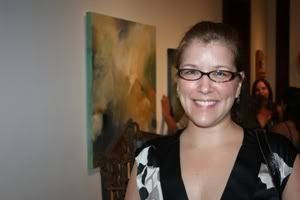 Beth Grant
For the second session, Kathy & I had signed up as full participants and we ended up attending every session of the weekend. Our writer friend Beth joined us at most of the sessions as well as the wonderful parties held each evening.
Carolyn Mackler, Judy Blume & Gigi Amateau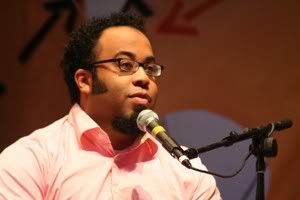 Kevin Young
I had come away from the first session with the thought that it was a pretty fair seminar with some good moments as well as a few downers. Overall the inclusion of new young voices was a positive and there seemed to be a positive energy that is at times lacking with more established authors. The second session provided just about the perfect convergence of styles, individuals, ideas and chemistry that makes the Key West Literary Seminar one of the best gatherings of its type in America. It had a far superior energy and was one of the better seminars I've been to in 14 years of attendance.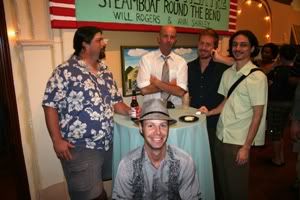 Mark, Ian, Jason, Arlo & Nick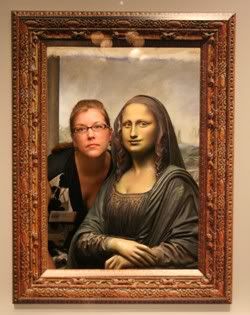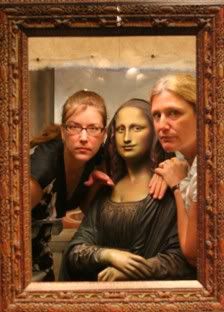 The line-up included writers Lee Smith, Manuel Munoz, Daniel Menaker, Annie Dillard, Jake Silverstein, Junot Diaz, Nell Freudenberger, James Gleick, Janna Levin, Silas House, Judy Blume, Gigi Amateau, Carolyn Mackler, Tayari Jones, Billy Collins, Meghan O'Rourke and Kevin Young.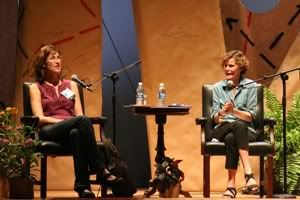 Carolyn & Judy
The panels and discussions were all lively and interesting, the readings were stellar and the vibe in the room, which was partially filled with even more young writers, was amazing. Kudos to all involved as it truly was a special weekend. Personally my favorite new voices included Tayari Jones, Silas House and Carolyn Mackler, though I have to admit there were none who were not enjoyable. The writers themselves seemed more enthusiastic and energized than usual and really seemed to feed off the energy of the crowd.
Trevor Courson on Lobster Sex at Voltaire Books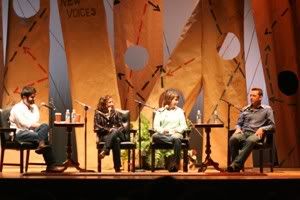 Jake Silverstein, Janna Levin, Gigi Amateau & Silas House
Of course the Literary Seminar was not the only game in town, as typical in Key West there were other options available during the week. Of these, the release party for the third issue of "The Secret of Salt" literary and arts journal was one we could not miss. Issue #3, "writers, ramblers, poets and outlaws" is yet another eclectic collection of the finest local talent in the arts. The wonderful parties held in the White Street backyard of publisher Kim Narenkivicius are one of the truest representations of what is great about Key West and this one did not disappoint. It was a perfect evening celebrating the arts and the quirky, fascinating people that inhabit our island. Learn the secret at the link below.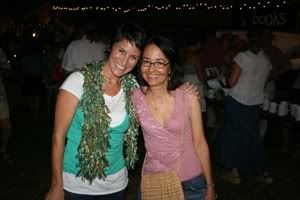 Cricket & Betty
Kathy & Sy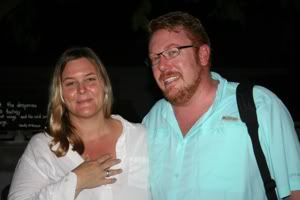 Kim & Michael
The Secret of Salt