Live Music Review 2015
December 31, 2015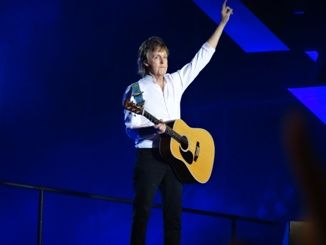 Paul McCartney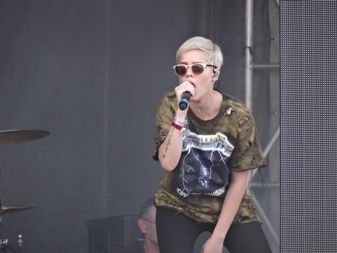 Halsey
With Billy Idol and Steve Stevens
The Rolling Stones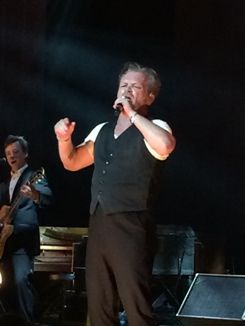 John Mellencamp
The War On Drugs
Live Music Review 2015
At the end of last year, I posted a review of the top ten live music experiences that I had during 2014,
2014 Live Music Review
. I thought 2014 was one of the most stellar year of attending lives shows that I had ever experiences, which is saying something as I attend a lot of concerts and have since I was 15, but this year incredibly easily tops last year in both the quantity and quality of live performances and I had an incredibly difficult time selecting only ten to fill my list. It was a wonderful year of concert going and I got to see both legends of Rock and Roll as well as promising new-comers and new young artists with great potential.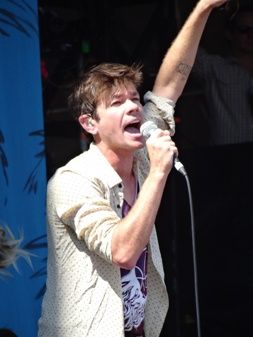 Nate Ruess
Jane's Addiction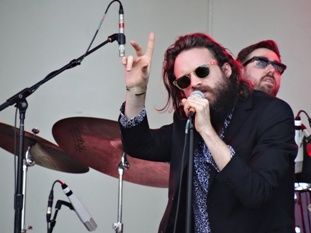 Father John Misty
Peter Yarrow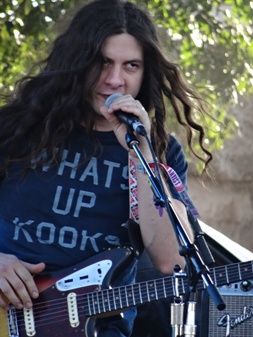 Kurt Vile
MS MR
I traveled a great deal this year, often just to see music or attend large music festivals which this year included attending Coachella in Indio, California, Lollapalooza in Chicago, The Rocky Mountain Folks Festival in Lyons, Colorado and the Austin City Limits Music Festival in Austin, Texas. In addition, wherever I was traveling I would see whatever shows may be playing while I was in town, which had me seeing shows in places like Tampa, Miami, Orlando, Indianapolis, Cleveland, Austin, and even at the famous Belly Up in Solana Beach, California.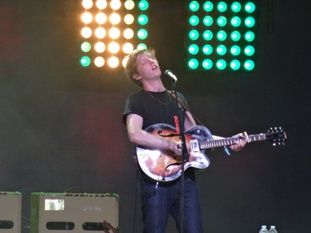 George Ezra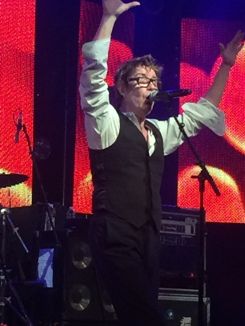 The Psychedelic Furs
Kasey Chambers
With Carene Carter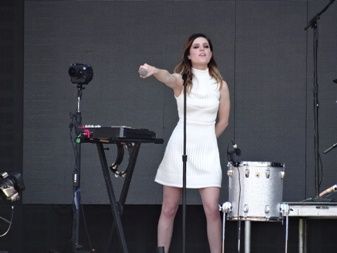 Echosmith
Houndmouth
I saw shows in tiny bars and humongous stadiums and just about every place in between. At some of my most favorite venues such as the Vogue in Indianapolis and the Folks Fest stage in Lyons and in some truly awful barns like the Blossom Music Center in Cleveland. The best news is that the opening of the Key West Theater and the growth of the folks at Key West Concerts and The Studios of Key West means that the past year has been one of the best years of live music on the island since I moved here 24 years ago. Seeing acts as diverse as one of my favorite's, Reverend Peyton and his big Damn Band, as well as Buckwheat Zydeco, G. Love and Special Sauce, Deana Carter, Donovan Frankenreiter and JJ Grey and Mofro all play Key West in the past year has been awesome and the future looks even brighter.
Jason Isbell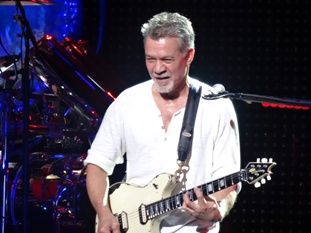 Eddie Van Halen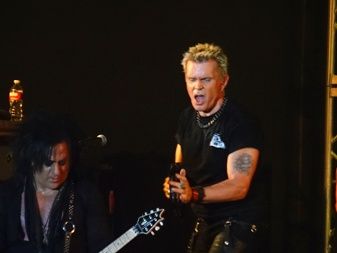 Billy Idol
G. Love and Special Sauce
This year, Kathy and I saw well over 100 national acts, so narrowing my list down to my favorite ten performances has been quite a tough task, but here goes in reverse order from tenth to first:
10. AC/DC, Coachella- April 10, 2015. The Coachella Music and Arts Festival is known for pulling out the stops and bringing in acts that have not played together for awile or that have even broken up entirely. This year the opening night of the huge festival was headlined by a reunited AC/DC who had not performed together in over six years before that night. You might have thought there might have been some rust or that the band might be off, but nothing could be further from the truth. The band rocked a two hour set of 20 songs, most of them from the classic AC/DC catalog that included all of their major hits. They had all the huge props and pyrotechnics that you would expect from the band and the crowd, a mix of older fans and the 20 something Coachella youngsters all seemed happy and receptive to the return of the legendary band.
AC/DC
9. George Clinton, Parliament and Funkadelic- The Vogue Theatre, Indianapolis- May 14, 2015. When the legendary funk-meister walked on to one of my favorite stages anywhere at the Vogue theatre wearing a suit and porkpie hat, the packed house might have been momentarily confused as he was not dressed in his well-known funk outfit with rainbow hair, but once the jam started, his new look did not seem to have any impact at all. It was a magical experience as if you were transformed back into 1975 on an Uptown Saturday night. The band and the crowd seemed in total sync and it was as close to being at an old funk show as you could possibly have. The band still can bring the funk and blow the roof off the place and seeing the 70 plus year old Clinton rock out a two and a half hour set list was something to behold. Classics such as "Atomic Dog", "Flashlight" and "The Roof is On Fire lost none of their energy and it was honor to see this living legend perform.
George Clinton
8.Counting Crows, Citizen Cope & Hollis Brown- Bayfront Amphitheatre, Miami- July 30, 2015. Most people who know me realize that I am huge Counting Crows fan, having seen them live well over fifty times and on every US tour since they formed in 1993. I love them in large part because of their amazing live show and this year's stop in Miami in support of their most recent release, "Somewhere Under Wonderland" was yet another in a long line of amazing performances. The fact that both Hollis Brown and Citizen Cope delivered great opening sets only added to this great show.
With Counting Crows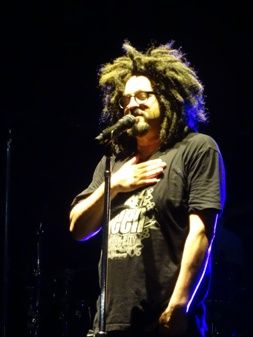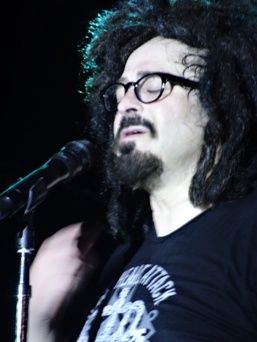 7. Damien Rice-Olympia Theatre, Miami- November 8, 2015. I had never had the pleasure of seeing Irish singer/songwriter Damien Rice live before, but had heard incredible stories from those who had and I must admit that they were right. Rice demands attention, getting rid of distractions by ordering the bar closed two songs in to his set and having security come down hard on those filming or photographing, but it is worth it to see the man command the stage with only his guitar and voice. Playing over two hours with fun crowd banter in what is one of the most interesting and intimate venues in Miami, the beautiful Olympia Theatre.
6. Bob Seger & The Silver Bullet Band- BB&T Center, Ft. Lauderdale-February 7, 2015. Another legend that until this year, I had never had the pleasure of seeing live. I had heard for ages what a consummate live performer that he is, but I was never really a huge fan and so somehow I never made it to a show. Then earlier this year I started listening to his greatest hits album and I realized that many of his songs were part of the soundtrack of my life without me ever really realizing it, so when the opportunity arose I got tickets to his recent tour. His reputation is well earned and at 69 years old he can still put on one hell of a rock show. It certainly made me regret what I had been missing all these years. As an American storyteller he is right up there with the likes of Springsteen and Mellencamp.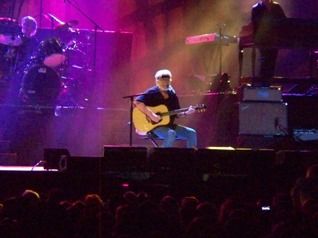 Bob Seger
5.First Aid Kit- Lollapalooza, Chicago- July 31
,
2015. This is easily the newest band to make my top 10 list this year, which is saying something in itself because though I saw a ton of new bands, First Aid Kit is the only one to break in to the company of the more established and at times legendary artists on this list. The Swedish sisters, Klara Söderberg sings and plays guitar, and her older sister Johanna Söderberg sings backing vocals and plays keyboards have some of the sweetest harmonies you will ever hear when singing together. The duo who started their career posting songs on myspace when they were aged 14 and 17 in 2005, was quickly signed and began performing as First Aid Kit in 2008. They owned the small stage they were on at Lollapalooza and even did an amazing and unexpected cover of Black Sabbath's "War Pig".
First Aid Kit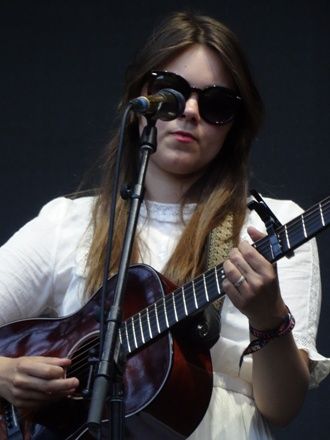 First Aid Kit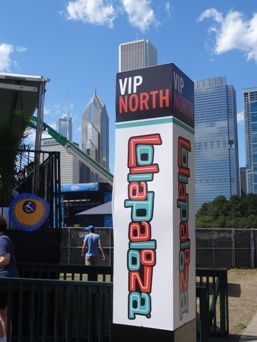 4. Jane's Addiction, .38 Special, O.A.R- Indianapolis Motor Speedway Carb Day Concert- May 22, 2015. In what has to be one of the strangest triple bills I have ever attended the Indianapolis Motor Speedway brought together the hippie jam band O.A.R., 80s rock staples .38 Special and 90s alt-rockers extraordinaire Jane's Addiction to play their annual Carb Day concert prior to the Indy 500. It is the first carb day show in years that I have actually stuck around to watch in full because I am a huge Jane's fan. They are one of my all-time favorites and one of the best live shows ever- especially now that the band is healthy and sober. Interestingly as much as I loved Janes, both O.A.R. and .38 Special were great as well- easily exceeding my expectations. It was just a great, great show all around.
.38 Special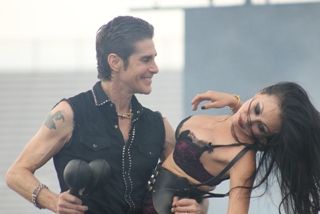 Jane's Addiction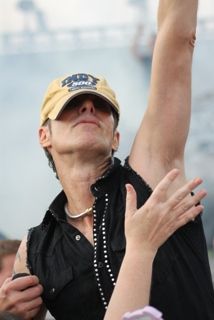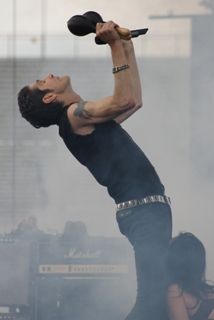 3.Motley Crue, Alice Cooper- Banker's Life Arena, Indianapolis-August 20, 2015. This is another band that I am not really all that big a fan of, yet I wanted to see them on their seemingly endless farewell tour because I have really enjoyed seeing them live in the three previous times that I had seen them. The fact that Alice Cooper was opening was a bonus as I had never seen them perform live. It was an amazing show. Alice Cooper was one of the best opening acts that I have ever seen. Given a full set and a large portion of Motley Crue's massive stage, it was almost as if they were the headliner. Motley Crue pulled out all the stops with an amazing show featuring all manner of pyrotechnics and the huge roller coaster thing that dangled drummer Tommy Lee upside down and huge flames that seemed to shoot out from everywhere. Not only was the show great, but the band sounded great, knocking out hit after hit as if they were in their twenties.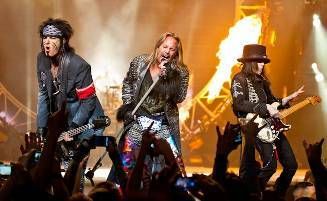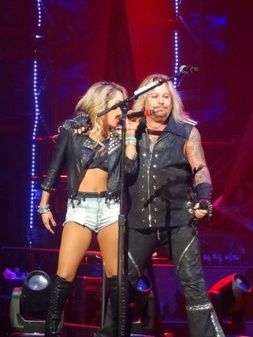 Motley Crue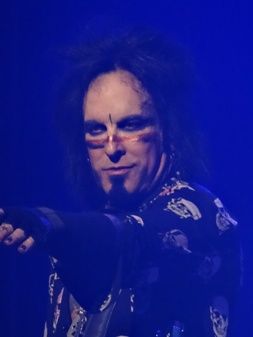 2. The Rolling Stones, Rascal Flatts, Saints of Valory- Indianapolis Motor Speedway-July 4, 2015. I feel sorry for poor Rascal Flatts and the Saints of Valory, opening for the Rolling Stones is a tough gig and I doubt anyone will recall who opened this show in a few years. I can't tell you who opened for them when I saw the Steel Wheels tour in 1989 and I only recall Living Colour as the opener on the 1994 Voodoo Lunge tour because the singer fell off the stage and gashed his head yet played on. When I saw that the Indianapolis Motor Speedway was hosting the legendary Stones, on July 4
th
of all dates, I knew I had to be there and it was well worth the money and time to travel to Indy to see the show. The old guys still have it and then some. One of the best shows that I have seen in years and seeming headed to the top of my list this year until I saw Paul McCartney the next month. Still this was a show for the ages and the Rolling Stones are still at the very top of their game.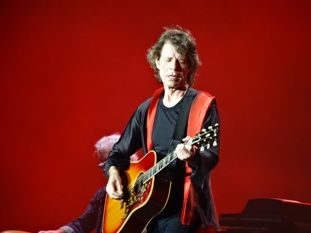 1. Paul McCartney- Lollapalooza, Chicago-July 31, 2015. I figured nothing would top the Stones, but I was happily wrong as I went to Lollapalooza for a single day this year to see Paul McCartney play the festival. I have had the good fortune of seeing McCartney a number of times and he is always fantastic. What could be wrong with a living legend singing some of the greatest Rock songs ever written? As magical as those shows were, they were also exceedingly over-produced, right down to the between song patter that McCartney would repeat each night. This is the first time I have ever seen him where he seemed totally relaxed and spontaneous.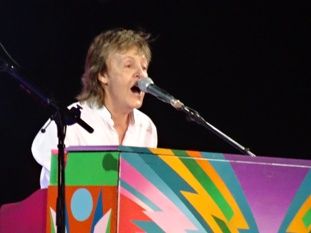 I know the set-list was pre-planned as was the wonderful guest appearance by Brittany Howard of the Alabama Shakes, but McCartney still seemed so much more at ease than ever, He covered all manner of his catalog from the Beatles classics, through his days with Wings and his more recent solo career. It all sounded great and made for an amazing almost three hour show that was easily the best that I saw all year. The crowd was a great mix of older baby-boomers and young millenials who seemed to not only both enjoy the show, but being together as well. I saw a group of 60 something ladies trading beer bongs with 20 year olds with all seemingly having the time of their lives.
Matt Costa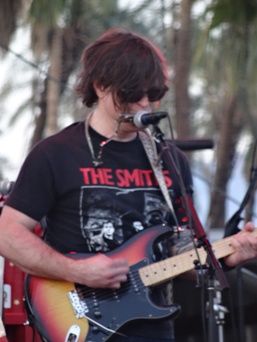 Ryan Adams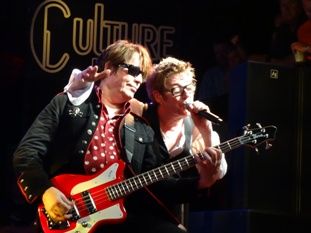 Psychedelic Furs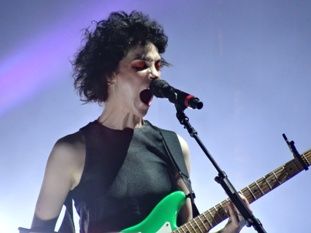 St. Vincent
James Bay
So that's my list, there were a number of bands I saw that were near misses to my top ten list. Bands such as the Psychedelic Furs, Jackson Browne, John Mellencamp, Billy Idol, the War on Drugs, George Ezra, Echosmith, Halsey, Nate Ruess, Jason Isbell, Shane Koyczan and the Short Story Long, The Cat Empire, Houndmouth, Steely Dan, The Weekend and Belle and Sebastian, all deserve high honorable mentions. Of course there were as always a few duds, with the worst show I saw all year being Van Halen, who I love but poor David Lee Roth has no voice left and his crazy stage antics- which may have been fun in the 80s seem tired and boring now. Other disappointments included James Bay, who was at the top of last year's list, Interpol, Drake, Gillian Welch and Imagine Dragons.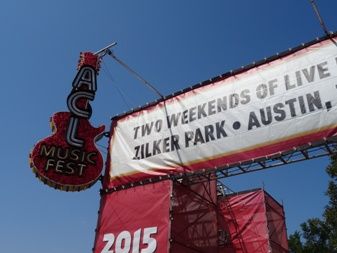 Jackson Browne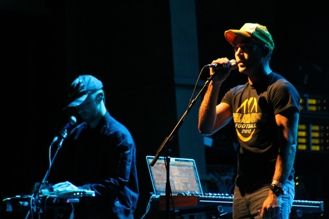 Sufjan Stevens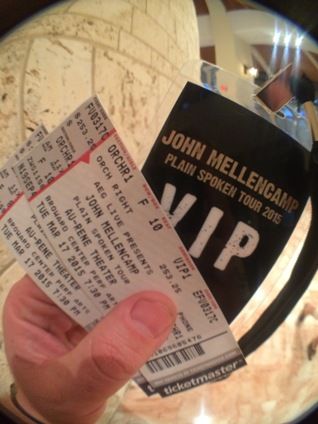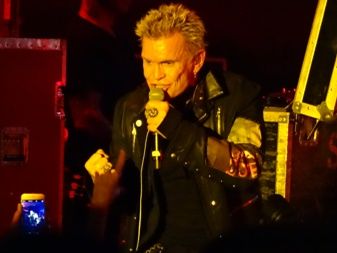 Billy Idol
The good (and great) certainly overcame those few not so great performance and all in all, it was yet another fantastic year of live music in 2015 and the future is looking good for this year as well. Already I have seen J.J. Grey and Mofro and we have tickets for upcoming shows including Bruce Sprinsteen, Madonna, Blind Pilot, Vance Joy and the Cure. Also the Coachella line-up was just released featuring a headlining set from none other than a reunited Guns and Roses, so 2016 is shaping up to be another good one.
Foo Fighters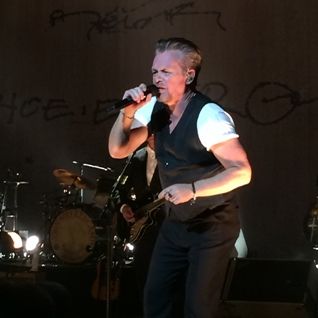 John Mellencamp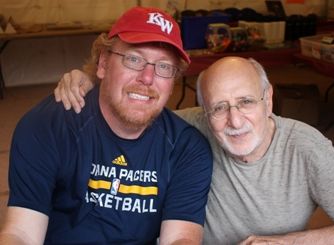 With Peter Yarrow of Peter, Paul & Mary
G. Love
David Lee Roth