Ciao, Italy
August 26, 2010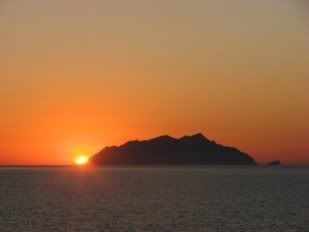 Ciao, Italy
Almost as suddenly as my trip to Sicily began, it headed to conclusion. The last day I was in Trapani, the R/V Hercules was going back out for ROV operations, this time re-visiting a couple of ancient wreck sites that had been previously discovered to get additional video footage and photographs of the sites. Also the team sent down the ROV to pick up some Ceramic pieces that were placed near one of the sites a year ago as part of a study that Derek is conducting about the rate of growth on submerged ceramics. After examining the amount of growth to date, the pieces will be returned to the ocean floor to continue the experiment.
George & Derek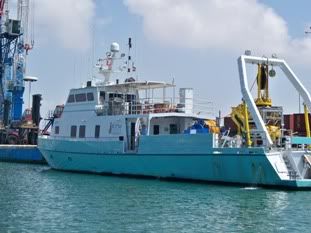 My final morning, I spent checking out a few areas of Trapani that I had missed during my visit, including the historic Salt marshes that are some of the oldest salt marshes in Europe. The salt flats surround the city and salt is derived through a slow evaporation process that has been on-going for centuries. The marshes are lined with medieval windmills that were once used to drain water from the shallow basins. They are a beautiful backdrop along the roads that lead to and from the main city of Trapani.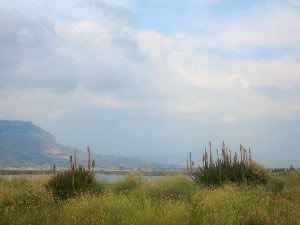 Salt Marshes
My flight from Trapani to Milan was not until later in the afternoon, so I had the morning to enjoy a final walk through the old city before heading to the airport. I headed over to the local post office to mail a few postcards and then stopped in a few shops before catching a taxi at the waterfront to head to the airport.
The flight to Milan was uneventful and I my next flight from Milan to Atlanta was not until the next morning so I stayed at a hotel near the airport. I had hoped to take a train into the city of Milan, which is about 25 km from the airport, but ended up not having enough time, instead finding a small pasta restaurant in the neighborhood near the hotel and then relaxing at the hotel.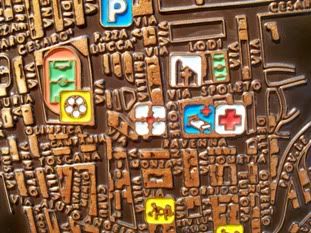 It was a quick trip and unexpected trip, but well worth it for me to both learn more about the operations of RPM Nautical , to finally meet all the crew members and to get a chance to experience a small taste of Sicily.