Trapani Calcio
August 23, 2010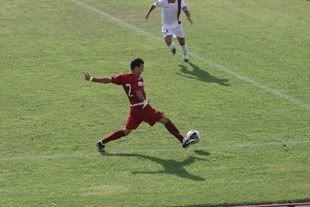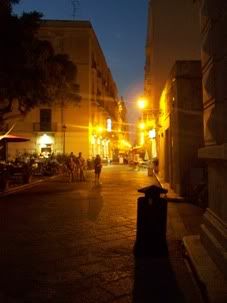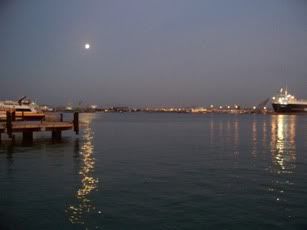 Trapani Calcio
My time in Trapani was not all spent on the R/V Hercules, in fact I was able to spend a great deal of time exploring the city and checking out the sorts of places designed principally for tourists. I also like to take in activities and go places that have more of a local flavor when I am visiting a new place. I find that you often heighten the experience of a place if you get off the beaten path and spend time with real locals.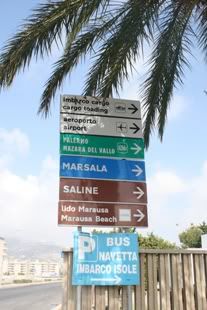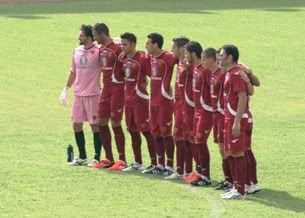 Howard & I did just that one afternoon when we headed over to the local stadium to check out a soccer game between the local team, Trapani Calcio and a team from the town of Milazzo. When we arrived the stadium was crowded with Italian fans crowded around the gates, trying to secure tickets, which for some strange reason were no longer for sale, even though we arrived well before game time.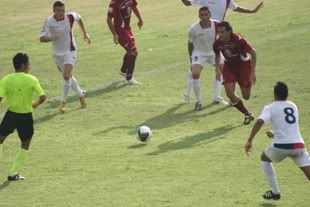 We were about to give up and do something else, when we happened to run into one of the few local citizens that the crew knows well, our local agent Luigi. Luigi is an excellent agent and has helped RPM out on many occasions and he was able to come through for Howard & I again. It seems that Luigi is good friends with the President of the football club, who came out and escorted us into the stadium through the team entrance, which was pretty cool.
Michael & Luigi
We scored excellent seats at midfield and were able to catch all the action. It was quite a cool experience, somewhat similar to when I attended a baseball game in Cuba in that I could follow the game while not being able to understand the announcers or understand the constant organized cheers that the fans were cheering.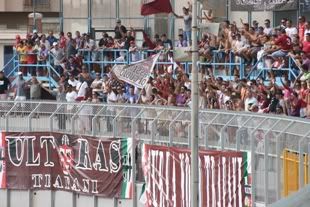 The fans are intense, cheering on a continual basis throughout the game, in what, according to Luigi's translation, are somewhat graphic chants that would never be allowed in US stadiums. One favorite, directed at the opposing goalie, suggested that while he was playing the game, his mother was performing a sexual act on the fans.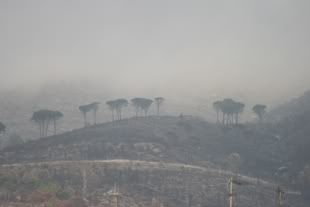 It was an exciting game, Trapani competes at the lowest professional level in Italy, the Lega Pro Seconda Divisione and is having quite a good season. They defeated Milazzo by a score of 2-1, much to the delight of the assembled fans.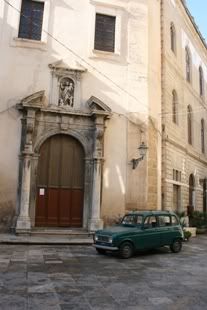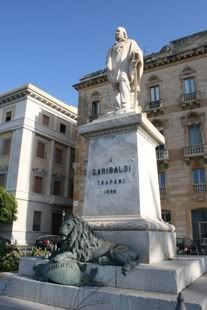 After the game, Howard & I walked back to the port and were able to check out even more of the city of Trapani. Later that evening, I headed over to see a wonderful exhibit at one of the historic cathedral's in old town, "The Genius of Leonardo DaVinci". The exhibit featured a wonderful collection of scale models of many of DaVinci's most amazing inventions, including flying machines, scuba diving gear, cannons and other important inventions.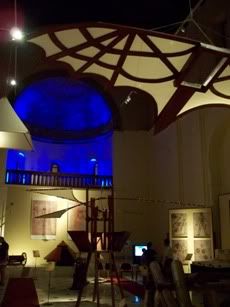 It was an impressive exhibit, one that is a traveling exhibit that will also be making stops in the United States and is worth going to see. I have included a link to their website below so that you can see if it might be headed to a city near you. Better yet, get yourself over to see it in Sicily.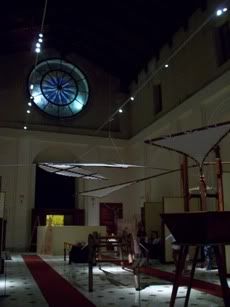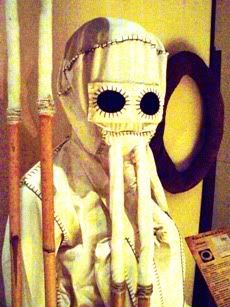 DaVinci the Genius
Trapani Calcio FC