Folks Fest I
August 15, 2010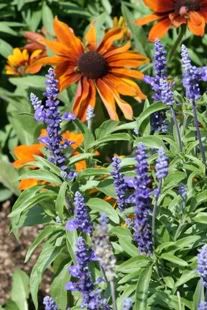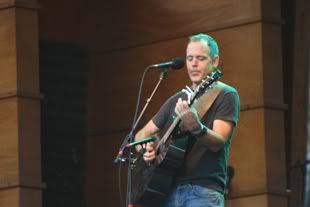 David Wilcox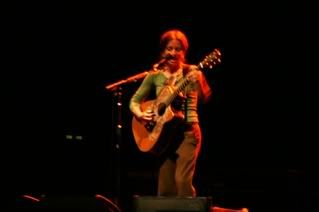 Ani DiFranco
Folks Fest I
This year marks our return after a one-year absence to the fabulous Folks Fest in Lyons. Our last trip two years ago was full of all sorts of trials and tribulations that included three days of cold, rain, dampness and Kathy throwing out her back and ending up in the ER in Longmont, in other words the negativity overshadowed what is one of our favorite annual events. That is really saying a lot because we absolutely love Folks Fest, easily my favorite of the many, many music festivals that I have experienced.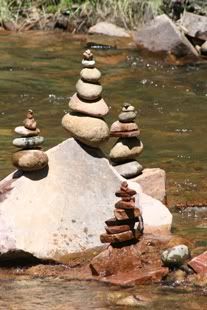 Amy Speace
Mike & Jim
Mostly we love it because Folks Fest is so much more than simply a music fest, it is a community of some of the mellowest, most interesting and enjoyable group of people; and that includes the performers, who often can be found just hanging out with the crowd- something you almost never see at this type of event.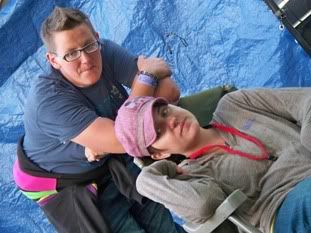 Jill & Kathryn
Michelle Shocked checks out the fest food.
This year marks the 20th anniversary of the event, which initially was held in Estes Park before moving to the beautiful location in Lyons. Kathy & I have attended 5 out of the last 6 years, with last year being the exception. The location of the Planet Bluegrass ranch is amazing, nestled along the banks of the St. Vrain River, the site has a beautiful main stage and a more intimate, covered Wildflower Pavilion.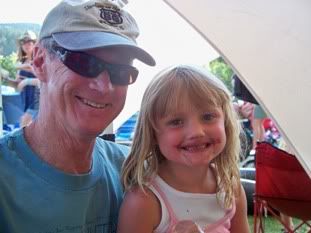 Mike & Ella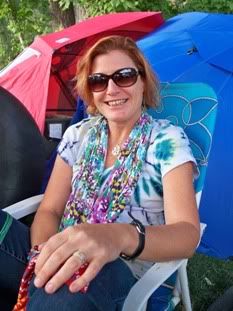 Kathy
One of the best things about the festival, in addition to the location and music is the fact that they do not oversell the event and there is enough room to spread out comfortably. We had secured a decent lottery number on Friday and made our way to securing a nice spot along the river as well as a tarp space front and center where people wanting to get closer could gather.
Rick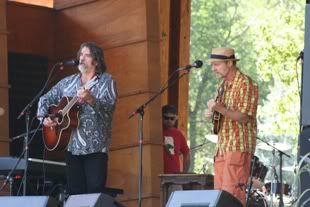 Darrell Scott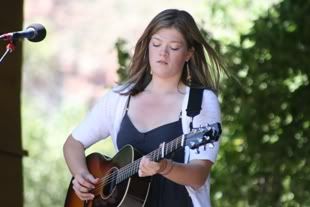 Liz Longley
The music is theoretically while everyone was there and the line-up did not disappoint, from the opening strains of the lovely Liz Longley, followed by Jonatha Brooke, Darrell Scott, Tift Merritt, David Wilcox & Ani DiFranco. We also caught a great set by Amy Speace in the Wildflower pavilion.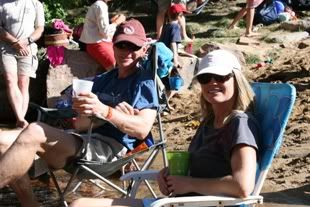 Mike & T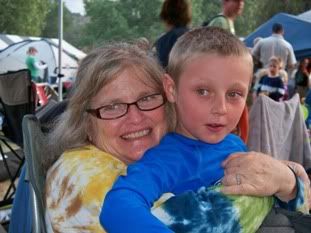 Donna & Nathan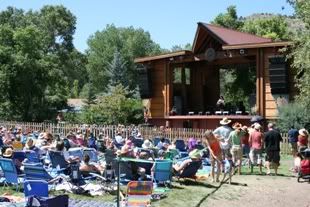 As great as the music was, it is the atmosphere and company that makes the event transcend just another music fest. It is probably one of the most relaxed and enjoyable event I have ever attended. At any time you could just wander over to the river to take a dip or ride an inner-tube, or meander over to the amazing array of food vendors or just hang out with our awesome friends.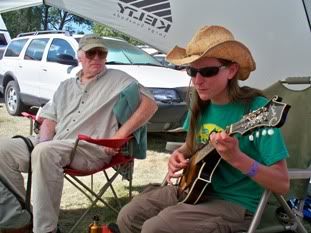 Jim & Dalby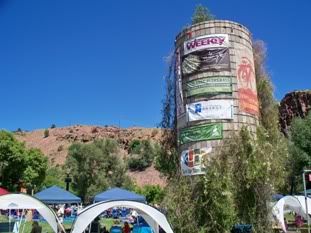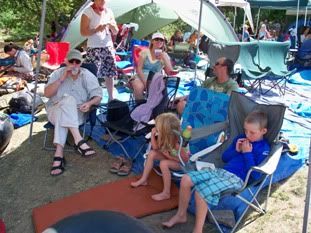 Kerry is like a magnet for interesting, wonderful people and if you add in her family it completes a perfect complement of enjoyable company. The weather was perfect as well sunny and warm with the typical low Colorado humidity.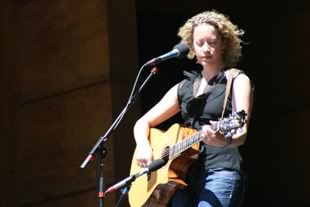 David Wilcox
Folks Fest website