Rocky Mountain High
August 13, 2010
Michael, Kathy, Scott & Charlie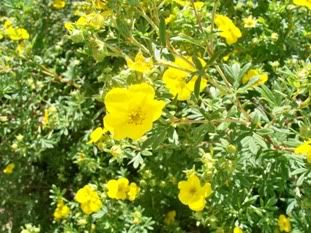 Rocky Mountain High
Our trip in Colorado moved from Manitou Springs to Estes Park midweek as we spent our last day in Manitou before driving up the front range to another little mountain town, Estes Park. Estes Park is the gateway to Rocky Mountain National Park and is home to our friends Bruce & Kerry and their wonderful restaurant The Rock Inn Mountain Tavern. We were planning to attend the weekend Rocky Mountain Folks Fest and wanted to send a day in Estes prior to the music fest.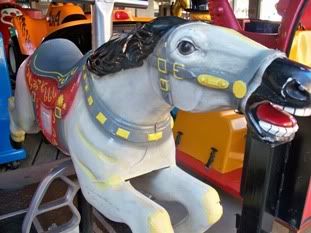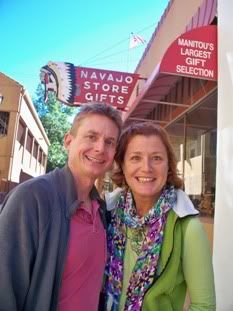 Scott & Kathy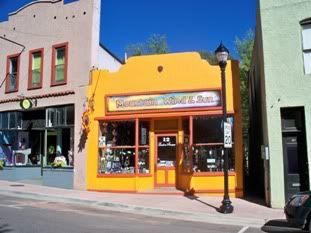 Before leaving Manitou though we had one final breakfast at Adams Mountain Café, meeting with our friends Scott & Charlie. Both had lived at one time in Key West and now reside in Colorado Springs and we wanted to make sure that we had the opportunity to catch up with them prior to hitting the road. We had a most enjoyable breakfast and then spent some time taking photos in the kids arcade next to the restaurant.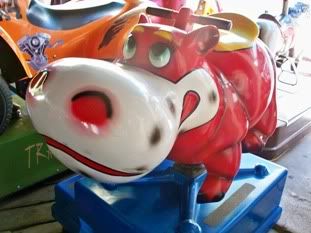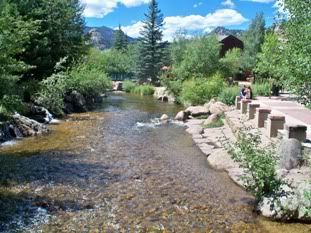 Estes Park
After breakfast, we said our goodbyes to the Colorado Kilroy clan and headed up the road to Estes Park, where we had rented a two bedroom cabin with a fireplace at the Estes Park YMCA & Conference center that borders Rocky Mountain National Park. We had a nice lunch in town, dodging the masses of tourists that are found there.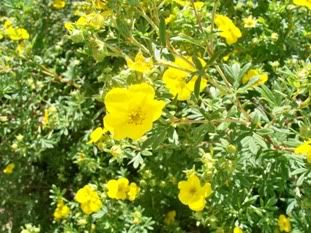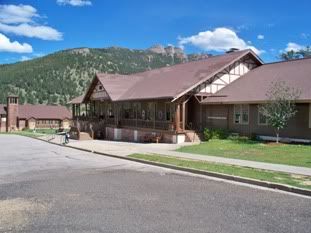 YMCA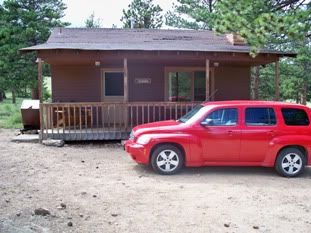 Chickadee Cabin
After checking in to the cabin and taking a brief siesta, we were off again to the Rock Inn where we visited with our friends Bruce & Kerry, and were surprised to find a fellow Key Wester and friend already there for a visit. Rick Keith was out to possibly do some work for the Rock as well as attend the Folks Fest. Dinner at the Rock was amazing as ever, I truly recommend the delicious Devil's on Horseback appetizer, one of my favorite appetizers ever.
Bear Lake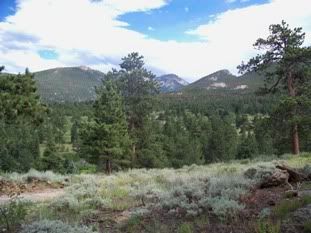 We were up bright and early the next morning heading up into Rocky Mountain National Park to take in some of the incredible scenery and do a small bit of hiking around Bear Lake. We didn't see any bears, though there was a huge bull elk munching on grass near our cabin and we encountered a lot of friendly chipmunks along the trail near Bear Lake.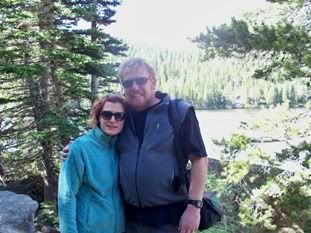 Michael & Kathy
Kathy & Jim
The park is truly an awe inspiring place, the vistas are beautiful and the incredible weather only added to the great experience that we had exploring the park. One sad note was that there were a number of dead and dying spruce trees throughout the park. Apparently there is some sort of invasive beetle that has infested many of the trees causing them to begin to die. A bitter winter is needed to wipe them out.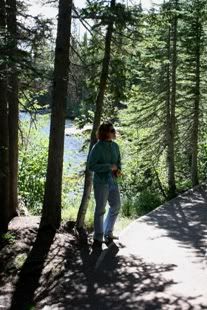 Kathy
After spending part of the day at the park, it was time to start preparing for a weekend of camping, music and friendship at the Rocky Mountain Folks Fest in nearby Lyons, where our Colorado would be completed.