Goodbye, Again
August 1, 2010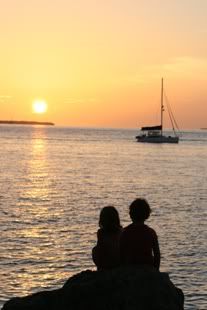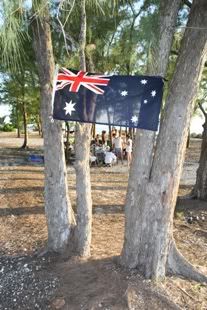 The Young family
Goodbye, Again
One thing that I have learned living in Key West is not to get too attached to the people that you meet on the island, or perhaps it would be better to say not to get too attached to the thought that they will be here forever. This place has an ever changing population and we find ourselves having to say goodbye to friends on a fairly regular basis.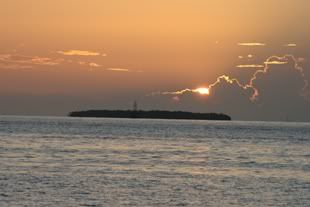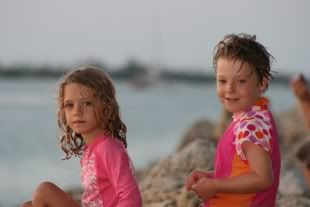 Abbie & Rosie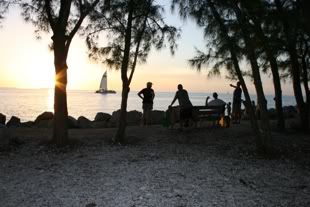 As sad as it is to say goodbye, we also appreciate that just by being here, we get to meet all sorts of wonderful, interesting, eccentric and friendly people who pass through, spending a portion of their lives here before moving on. Whether due to military service or a rambling spirit, job relocation or even economic factors, the reasons people depart are as myriad as the reasons that they arrive in the first place.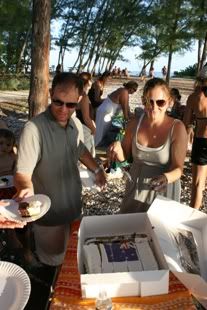 Charles & Kathleen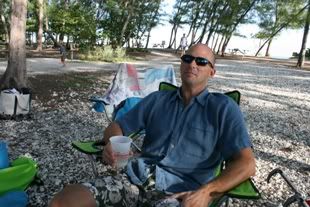 Eric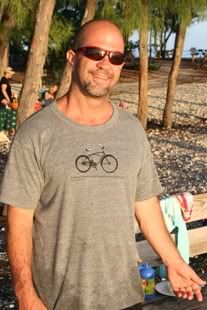 Randy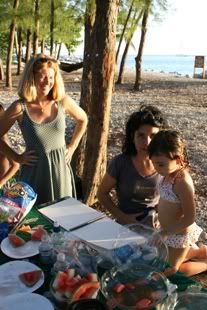 The good news is that often the pull of the island brings many of the people back eventually and even if they don't return, we end up having friends spread across the globe, which in this ever shrinking digital world is not such a bad thing.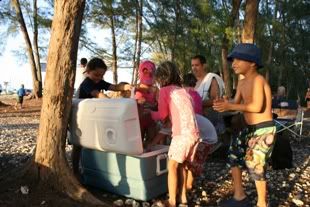 We said goodbye to another family this week as we attended the going away party for our friends Charles & Kathleen and their family who are leaving the island and moving far away to the much larger island of Australia. Ironically enough, they are the third family with children at the Co-op to move to Australia in the past couple of years. What Kathy does to their kids to make them relocate halfway around the world I do not know, but I do know that we will miss them and that Key West as a community will miss them as well.
Their going away party was held at Ft. Zachary Taylor state park during the evening up till the sunset closing of the park. It was a well attended, fun and bittersweet gathering full of happy kids playing and sad adults sharing their goodbyes. The sunset was beautiful as ever and we had an excellent time.
Max
Mags, Hal & Mark
Our next stop was conveniently located in nearby Truman Annex where we joined our friends visiting from the UK, Mags & David to help celebrate their son Max's 10th birthday. It was a nice evening under a beautiful starry night sharing drinks and cake with friends. Happy Birthday Max!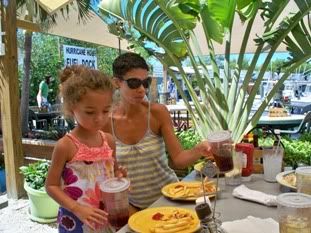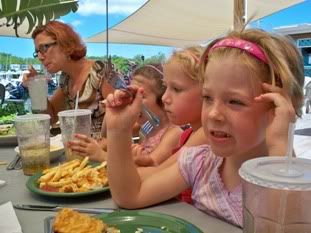 The next day was a real treat as I got to join 8 girls for lunch at the Hurricane Hole, Kathy, Betsy and Jasmine and the five adorable kids with them; Annie, Rosie, Flo, Charlie and Georgia. It was a great lunch that included plenty of time to play on the huge pirate ship playland that is featured at the restaurant, The kids loved playing pirate and the adults loved enjoying a good meal while the kids occupied themselves.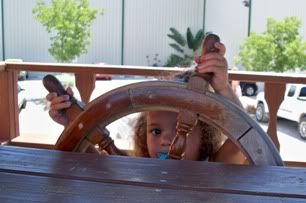 Charlie
Annie
Rosie