Counting Crows & Augustana
July 18, 2010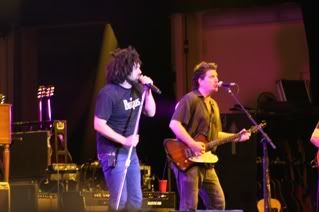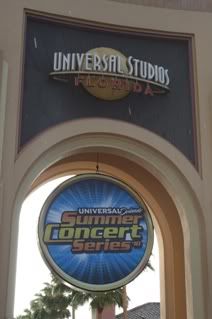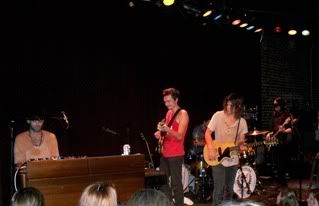 Augustana
Counting Crows & Augustana
I was trying to figure out exactly how many times that I have seen the Counting Crows perform live the other day and I could not come up with the exact number. I used to keep track, but I lost count and when I try to recreate some sort of list, I invariably leave some dates off. The number is probably somewhere in the upper 40s- which seems like a lot, but if you stretch the number out over the years since they began in 1993, that isn't all that numerous.
I first saw the band in May of 1994 at a small club in Ft. Lauderdale called the Edge, which has long since closed, but I was hooked and I have tried to see at least one show of every tour since. This summer's tour is only making a single stop in Florida, the show Saturday night at Universal Studios as part of their summer concert series, so we coordinated the show with a trip to see our friend Dakota and take her to her first Counting Crows show.
Dakota & Kathy
For the rest of the country, the Counting Crows are re-visiting the very successful Traveling Circus and Medicine Show tour from last summer, with Augustana on board again and with rapper Notar replacing Michael Franti. The show at Universal was an exception as the theme park wanted only Counting Crows, so the show became a solo gig with Counting Crows playing a full headlining set. This lead to a very different sort of show and gave the band a lot more freedom to play more of their own stuff and add songs to the set list that are not typical on the rest of the tour.
"Children in Bloom"
The open date also allowed Augustana to book their own solo gig, at a small downtown Orlando club called The Social. With a later starting time, we were able to see the entire Counting Crows show and then rush downtown to catch about half of Augustana's set as well. It worked out perfectly.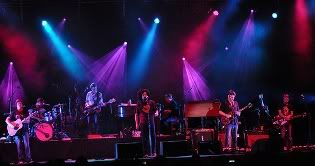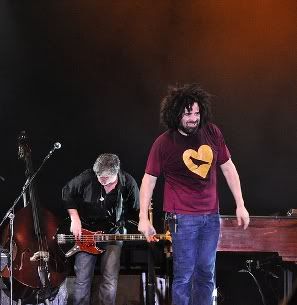 The Counting Crows show was fantastic, mostly due to the excellent set-list and the great mood that lead singer Adam Duritz was in. The band had just enjoyed what he described as a "perfect day" off, lounging with friends and his girlfriend at Atlantic Beach in Jacksonville before heading to Orlando and spending much of the day at the theme park including riding the new Harry Potter ride which he gave an enthusiastic thumbs up.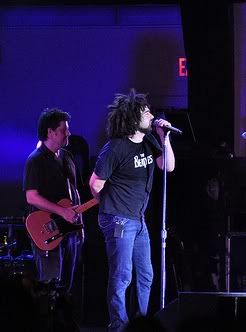 The show opened with a stunning version of "Round Here" complete with all the alternate lyrics and variations that Adam likes to insert into his songs giving them each a unique interpretation. It is just this sort of improvisation that I love about the band, human jukeboxes they are not, often playing radically different versions of their music from night to night.
"Goodnight Elizabeth "
This night was no different and the band was really on and the set-list appealed more to the long-time fan than the casual one. If there was any disappointment in the show it was that the crowd was full of a majority of casual or even non-fans and the crowd reaction was not what I am used to at a Counting Crows show. That is to be expected at a theme park, where many of the people just happened to stumble across the show during their visit to Universal.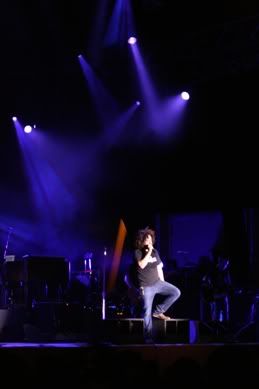 I was thrilled by the set-list, which included an amazing version of "Goodnight Elizabeth" with "Pale Blue Eyes" by the Velvet Underground mixed in for good measure and the rarely played classic "Raining in Baltimore". All in all, we had a great time and made it downtown in time to see Augustana playing their own solo show.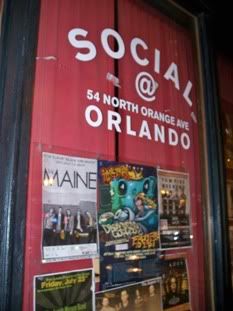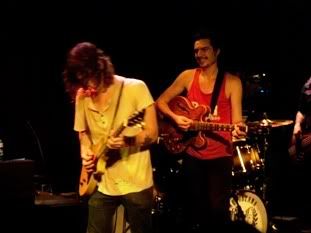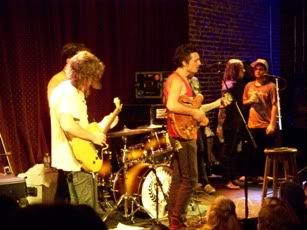 Downtown Orlando was crazy, packed with people like Duval Street at New Year's Eve. We made our way to The Social, a smallish music venue/bar that was the perfect setting for Augustana. We were able to see a decent portion of their show, which was excellent. They played a lot of new stuff, some cool covers including Tom Petty & Warren Zevon and even gave some of their old songs different twists. Seeing them in the small venue was great and the crowd reacted with wild appreciation. It was a great, if not late night!
Augustana-"Fire"
Links to Blog postings of the last 5 Counting Crows shows that I attended:
Miami-2009
Orlando-2009
West Palm-2008
Louisville-2007
Tampa-2006