Louisville
August 4, 2007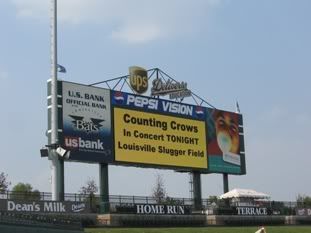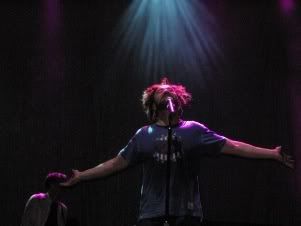 Louisville
So my Midwestern adventure almost got off to a terrible start when my connecting flight from Miami to Louisville was canceled suddenly, thankfully American Airlines was able to route me through Atlanta and I was only a few hours late. I did get to see an old friend and her family on the KW-Miami flight which was fun. Hi Deb. It was blazing hot in Louisville, the outside temperature gauge in my rental read a balmy 113 degrees… and people think Key West is hot. My late arrival made it impossible to explore downtown Louisville as I'd hoped- instead I went straight to Slugger Field home of the minor league Louisville Bats for the concert.

Collective Soul

Live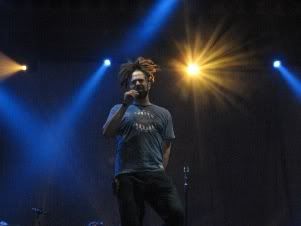 Counting Crows has been touring ballparks this summer along with fellow 90s bands Collective Soul and Live as part of their Rock n Roll Triple Play tour and I was here to see the Louisville and Indianapolis (Victory Field) gigs. For the Louisville show, I arrived early, (thanks Jules for my early entry passes) and made my way front and center of the pit in front of the stage. I met my friends and fellow fans Asher and Melissa and we staked out a spot. I had never seen Collective Soul and was fairly impressed. They sounded great and played a decent set that lasted about 45 minutes. Live played longer, about an hour, playing all their hits and a great cover of Johnny Cash's, "Walk the Line".

Highestlife, Melissa & Asher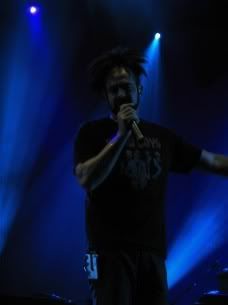 The highlight of course was the Counting Crows and as always, they delivered. They seemed to be in especially good spirits, chatty and energetic as they played a 15 song – 90 minute set that included 3 songs (Washington Square, Cowboys and Insignificant) from their upcoming release, "Saturday Nights and Sunday Mornings". It was the first time they ever played Insignificant, which was cool. They also added a rarely played cover of "Meet on the Ledge" by Fairport Convention. They also played a number of their classic songs including a couple of my favorites, "Perfect Blue Buildings" and "Have You Seen Me Lately"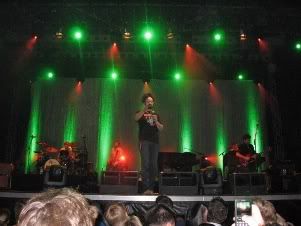 It was an amazing show, with a great enthusiastic crowd and a beautiful, if warm night. After somewhere in the neighborhood of 40 shows since 1994, the Counting Crows never fail to deliver. In fact- the current slimmed-down, happy and enthusiastic tour is well worth checking out. The new material sounds great and they seem to be on top of their game. After the show in Louisville, I did not hang around – heading to Indianapolis to see friends, attend my 25th High School reunion and see another show.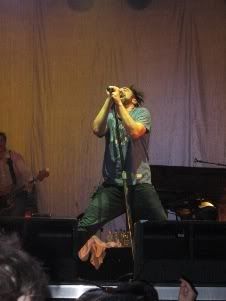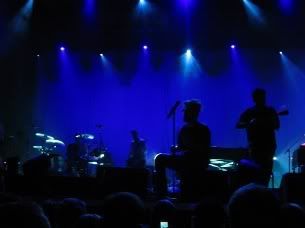 Counting Crows Supports the following local charities, check em out:
http://www.thecenteronline.org/