On The Road Again...
July 2, 2007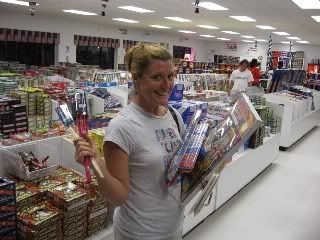 Summer is here and in full swing and with summer comes of course, summer vacation and this year we are hitting the road again. Not the massive trip around the country, just the relatively short jaunt from Key West to Boston to spend the Fourth of July with family.
Before our departure, we went to the last "Walk on White" art gallery walk. Held once a month on the third Thursday, the walk is a popular opportunity to mingle at the many galleries and businesses along White Street. The addition of the wonderful new Studios of Key West artist colony has added a nice new dimension to the event. Due to the slack summer crowds, we were able to bring along India which was fun. There were a number of other dogs there as well which made it fun, but the highlight was as always the delicious chocolate fountain at the White Street Deli.
Chocolate Fountain
Kathy, Bonnie, Lauren & Gae
Our trip began early Friday morning, the 1700 mile trip through 12 states which took us two and a half days. We might have made it faster, but we stopped a lot, whether eating at places like the Choo Choo Barbeque in Georgia or at one of the many roadside stores in South Carolina selling illegal fireworks. Kathy was like the proverbial kid in a candy store at each of the many fireworks stores we visited. She immediately headed to the section with a large sign stating, "Banned in 20 States" and we bought a plethora of large expensive hopefully highly explosive devices.
Fireworks!
We also made a stop at the infamous "South of the Border" tourist trap located just on the border of North and South Carolina border. This garish tourist trap is advertised on massive billboards for miles in either direction, but neither Kathy or I had ever actually stopped. It's about what you would expect, kitschy junk and all sorts of gimmicky stuff designed to relieve tourists of a few bucks.
The drive was relatively smooth; we hit a couple of traffic snags due to accidents and made a stop at the Richmond International Speedway where the Indy Car race was going on. Another win for Dario Franchitti. We stopped twice, once in South Carolina and once in Wilmington, Delaware and made it to the Kilroy homestead in Marshfield early Sunday afternoon. It's going to be a week of family, fireworks and fun.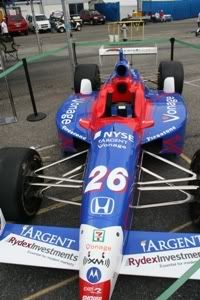 Richmond