Jen & Mark's Wedding!!
May 10, 2007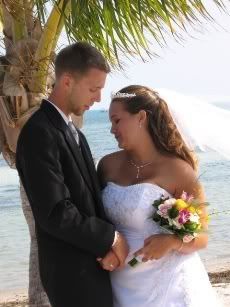 Jen & Mark's Wedding!
Last weekend, Kathy attended the wedding of her friend and Key West Preschool Co-op Jen and her fiancé Mark. Sadly, I was ill with a wicked flu, and had to miss the festivities, but Kathy seemed to have a good enough time for the both of us. The wedding took place on Smathers Beach and was performed ironically enough by our friend Suzy Jo.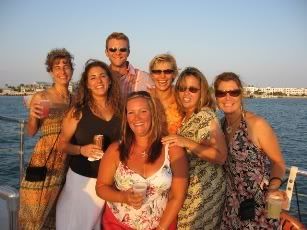 After the ceremony, the reception was held aboard the Sebago Catamaran during another beautiful Key West sunset. The groom soldiered through a bit of seasickness and everyone had a great time. If Kathy's condition upon her arrival home was any indication, then there was plenty of champagne consumed.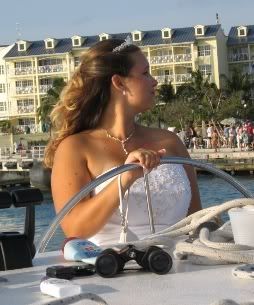 Jen at the Helm!
Alison & Victor
Of course it may have been the post wedding partying at Island Dogs that caused her happy state. Check out the photos and judge for yourself. We offer our congratulations to Jen & Mark and wish them happiness and success as they enter married life.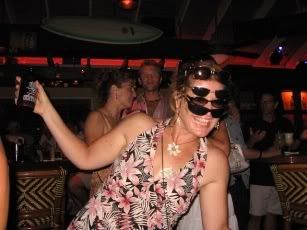 Island Dogs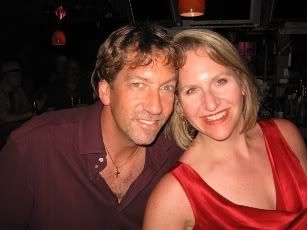 Rob & Janine