Indy
May 27, 2007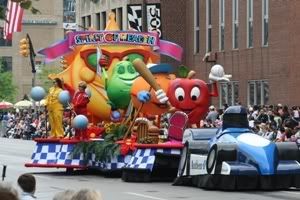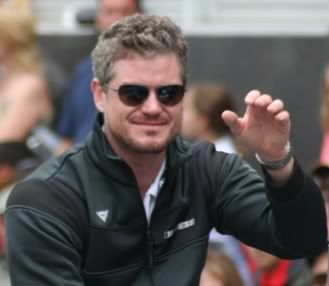 McSteamy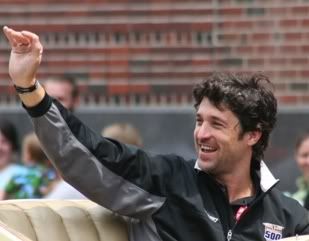 McDreamy
Crawfish
Indy
The Saturday prior to the Indy 500 offers a myriad of events and activities to choose from and we decided to do it up this year and attend a nice selection of race-related events. We started off early, bringing along our nephew, Will Noel and heading to the Indiana State Fairgrounds to attend the Indy 500 Collector's Memorabilia Show.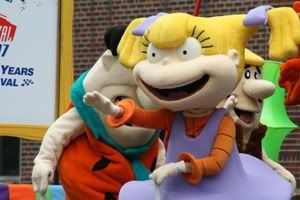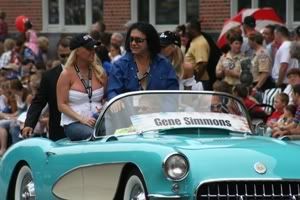 Gene Simmons
The Memorabilia show is a huge flea market of all sorts of items related to the Indy 500, from die-cast cars to pins, hats, tickets, programs, photos and so on, all the way up to team gear and pieces of actual Indy cars. It's a pretty interesting assortment and we made our way thought the exhibitors tables. We even got a meet and greet with 1983 Indy 500 champion Tom Sneva who was making an appearance at the show.
Will & Kathy at Memorablia Show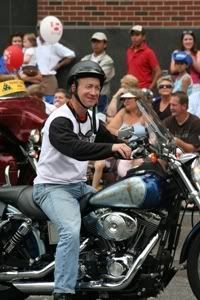 Indiana Governor Mitch Daniels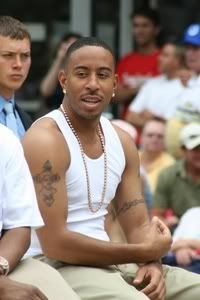 Ludicrous
After the show and despite the threat of rain, we made our way downtown to see the 500 Festival Parade. The Parade is a big deal and features all the drivers from the race as well as all sorts of floats, marching bands and celebrities. Kathy was excited because both McDreamy (Patrick Dempsey) and McSteamy (Eric Dane) from her favorite show Grey's Anatomy were there. Other celebrities included Peyton Manning, Apollo Anton Ohno, Ludicrous, Florence Henderson, Ray Liotta, Gene Simmons, John Oates (of Hall & Oates), Richard Petty, Greg Oden & Michael Conley, Candice Michelle, Ashley Judd and David Letterman. Al of the celebs and more would be in attendance at the race on Sunday as well.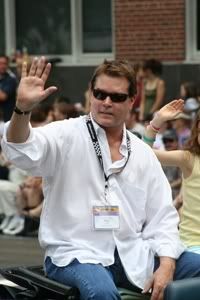 Ray Liotta
Apollo Anton Ohno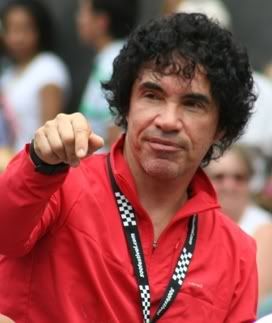 John Oates
The rain held off and the parade was a great success, it was the first one I had been to in years and was really enjoyable. Over 100,000 people line the streets to watch and it is broadcast nationwide on ESPN. After the parade, and a brief rest, we were off to one of our favorite annual events, the Crawfish Boil and Calcutta at the home of our friends Rick & Becky Henss. Kathy especially enjoys the crawfish and this year they even threw in some shrimp in the boil. It is a great time and an excellent opportunity to catch up with many of our friends. Kevin Mattalucci once again brought a keg of microbrew from the Broad Ripple Brew Pub and Ted Miller matched the offering with a keg from Brugge Brasserie. Great food, beer and friends complete with the Calcutta to top it off. This year, I got Dan Wheldon, so I was feeling pretty good about my chances.
Kevin & Adrienne check out crawfish
John, Michael & Tim