"What we've got here; is a failure to communicate."
August 8, 2010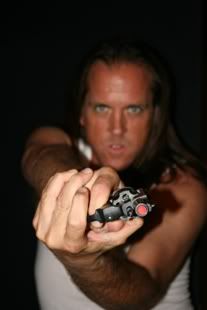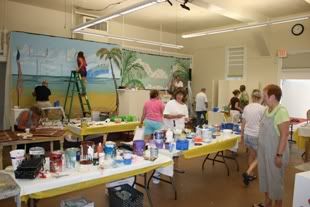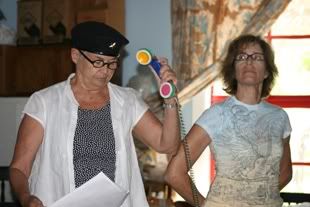 "What we've got here; is a failure to communicate."
The fourth annual "One Night Stand" brought together dozens of Key West's most talented artists, writers, actors and directors who all created in the space of 24 short hours, 5 plays from the seminal idea to the fruition of the completed performance. I was fortunate enough to be asked to be one of the photographers to document the journey as it happened by The Studios of Key West.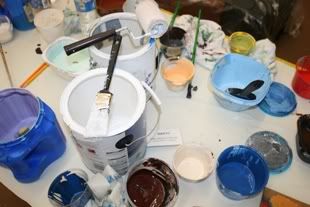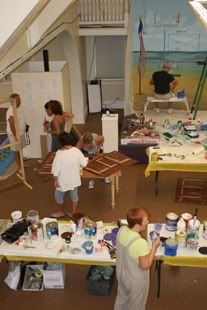 I reported for duty Saturday afternoon and the process was already zipping along. The writers had worked overnight writing the scripts in the specific genre they had been randomly assigned. Crime/Gangster, Adventure, Romance, Science Fiction & Comedy were the genres that were assigned. The writers met with their directors starting at 7:30 AM and were joined by their respective casts an hour later to begin the rehearsal process.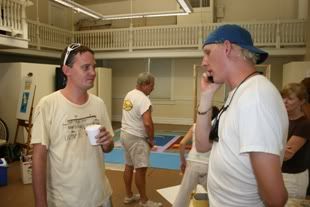 Jolly & Chris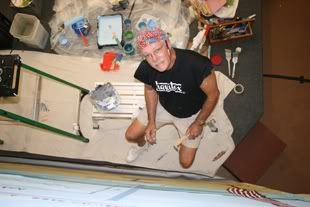 Dick Moody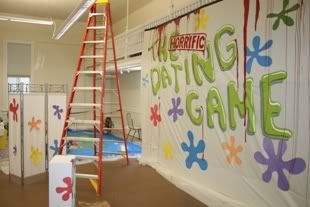 The teams had less than one day to set their staging, learn the lines, gathering props, get costumes, practice, run through a dress rehearsal and stage two performances. At the same time a team of backdrop painters and set designers were scrambling to finish their work by 3 PM so that the stage and theatre could be set up and ready for dress rehearsal at 4 PM.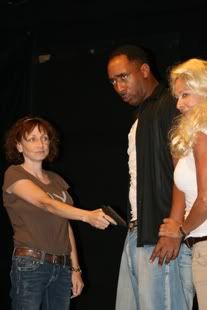 When I arrived to learn my assignment, the artists were already finishing up the sets and it was a quiet chaos in the studios as they madly rushed about trying to finish painting, building and creating the sets. I was assigned to go over and photograph two teams as they practiced their plays at two locations at The Red Barn Theatre.
Cast & Crew of "Educating Ace"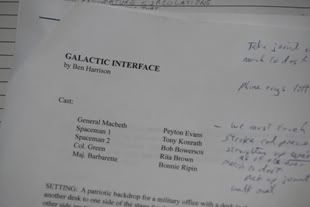 The first team was in the main theatre at the Red Barn and was the team producing the play "Educating Ace" written by Mike "Mr. Z" Zielinski, directed by Michael Marrero and starring Paul Kaufman, Kristen Wilson, Rebecca Gleason and Janeen Gracer. The crime drama was almost completed when I arrived and I photographed the last run through before the team took a break before rehearsal.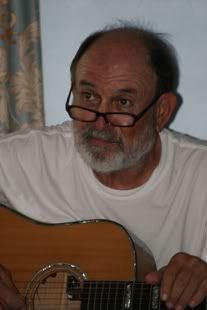 Ben Harrison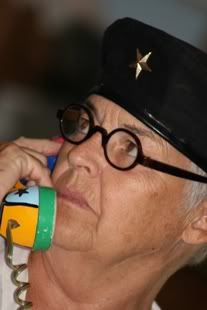 Peyton Evans
My second stop was in the upstairs studio space at the Red Barn where the cast and crew of "Galactic Interface" was working on their performance. Written by Ben Harrison, with director Mark Heddon and starring Peyton Evans, Tony Konrath, Bonnie Ripin, Bob Bowersox and Rita Brown, this group was having a far more difficult time working out the kinks and they used up every second of practice time before heading back over to the Studios for the final staging before the actual performances.