Folks Fest II
August 16, 2010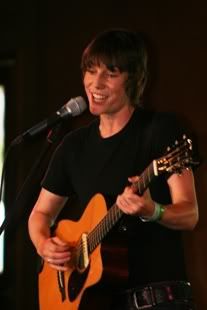 Ellis
The Swell Season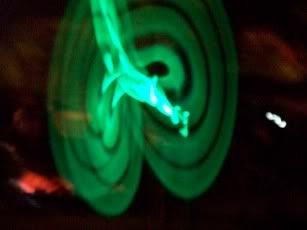 Folks Fest II
The weekend developed into a rhythm fairly quickly. I tended to wake up the earliest and would head down and shower before the crowds hit and then meet up with Jim who was usually next up and we would make a short walk into town to go get some coffee at the Barking Dog Café before heading back to camp to wait for the others to get up. Then we gathered the lottery numbers from the previous night and determine who will line up and rush in to snare some good spots.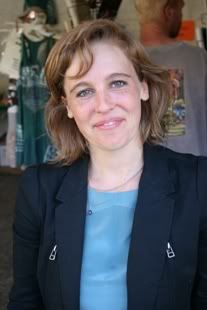 Tift Merritt
Kerry & Nathan
Girlyman
Marc Cohn
We did well getting great locations along the river and in the center as well each day, which worked out perfectly for the large group we had with us. The weather remained perfect throughout the weekend and the music was as stellar as ever. Saturday's line-up included Girlyman, Gregory Alan Isakov, Dala, Marc Cohn, Jenny Lewis, Greg Brown and The Swell Season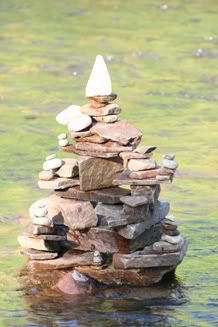 Girlyman
Of that group, I found Jenny Lewis and the Swell Season to be my favorites, but the two acts were fantastic but that I had not seen previously seen were Girlyman and Dala. Both were brilliant and have earned a couple of new fans. One of the cooler things about music festivals is discovering new acts. We enjoyed Girlyman so much that we went back to see them again in their Sunday performance in the Wildflower Pavilion.
Kerry
Jill & Kathryn
Dala
Sunday the lineup opened with an early morning Gospel set with Abby & Bela followed by Joy Kills Sorrow, Joe Craven, Michelle Shocked, Richard Thompson, The Waifs and John Prine. We also caught an awesome set in the Wildflower Pavilion from Ellis, one of our discoveries from a previous Folks Fest.
Ella
Kathryn & Michael
The Sunday line-up highlight was easily the set by Ellis, which we enjoyed as much as anything on the main stage. Her infectious humor and easygoing manner packed the Wildflower Pavilion with a SRO audience. I also really enjoyed the portion of Michelle Shocked set I caught.
Ellis
The weekend passed far too quickly as time slipped away between hanging out in the river, hanging out with friends and family and listening to some of the best contemporary Folk music around. The 20th anniversary celebration left us already planning to return next year.
Jenny Lewis
As much as we wished that we might have extended our vacation and been able to stay to catch our friend Jill's band Glentucky Funkdown play at the Rock Inn, we had to head back to Key West and get back to work. Thankfully we did get to hear Jill play, as she did each evening along with her friend Dalby in an impromptu concert just for us. We want to thank everyone who was there for restoring our belief in Folks Fest and for another amazing week in the beauty and grandeur of Colorado.
Bela & Abby
The Swell Season
Tift Merritt