Suddenly Trapani
August 20, 2010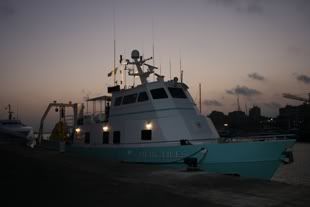 R/V Hercules
Suddenly Trapani
I had been back in Key West all of about 36 hours and was at my second day back at work when I got a call from the crew of the R/V Hercules that is currently working in the port city of Trapani in Sicily, Italy. They were having a major problem with the dynamic positioning system that allows the vessel to remain in place during ROV (Remote Operating Vehicle) operations while checking out targets for shipwrecks. The broken part needed to get to Sicily from the manufacturer in Houston, Texas as quickly as possible.
Thrustmaster of Texas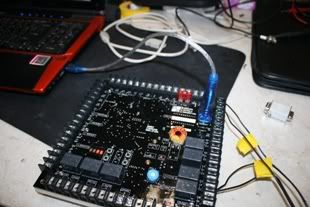 The part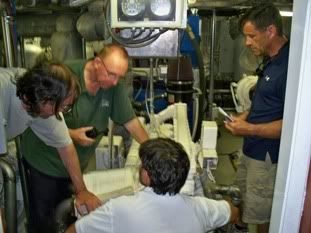 Unfortunately Fedex & DHL would take 5 days or more and with the daily cost of operations for the Hercules so high, it was actually going to be more cost effective to hand-deliver the items from Houston to Sicily. Various options were discussed including having me flying to Houston to get the parts then meeting someone on the East Coast who had flown in from Sicily to meet me and they could hand carry them to Sicly.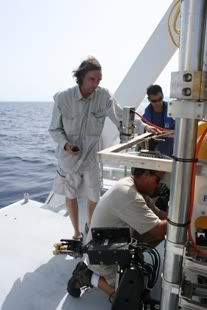 That plan was scrapped in favor of a plan to have me fly to Houston to pick up the parts then carrying them myself to Trapani. I had all of three hours before finding out I was leaving before taking the 5:30 flight to Atlanta and on to Houston where I arrived at 11:00 PM got a hotel and taking a taxi first thing in the morning to Thrustmaster of Texas to pick up the parts then returning to the airport for a noon flight back to Atlanta where I connected on an overnight to Milan where I made a connection to Trapani.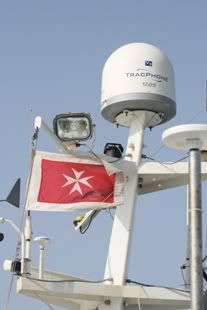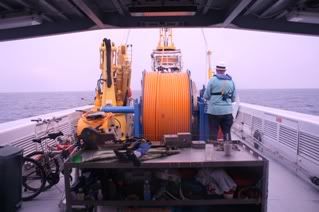 Thirty six hours of traveling (18 in the air) later I was stepping out of a cab at the Porto Trapani and onto our research vessel Hercules.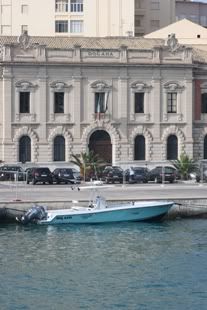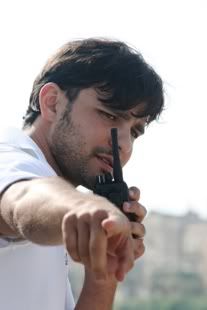 Capt. Edwin
It was a crazy couple of days, but it was great to be able to meet the crew, some are based in Malta and I have never met despite dealing with them on an almost daily basis. Trapani is a beautiful city and the Hercules is docked in the main port right in the old city.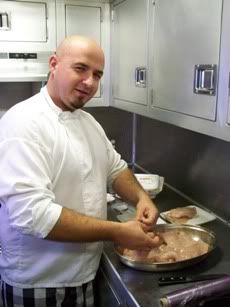 Chef Elliot
Mike
My first day here, the Hercules was out conducting ROV operations and checking targets for potential wrecks. It was cool to see how everything works, it really is a spectacular set-up and even without the broken dynamic positioning in operation, they were still able to search. The coolest thing is that I got to witness the discovery of a sunken airplane that is most likely from WWII.
Airplane Wreckage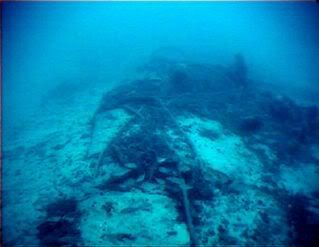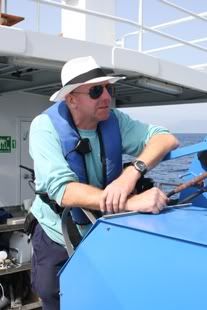 Phil- Chief Engineer
It was an exhausting couple of days, but the good news is now that I am here in Trapani, I am going to stay a few extra days to check out the operation and hopefully get to experience a little Sicilian culture as well.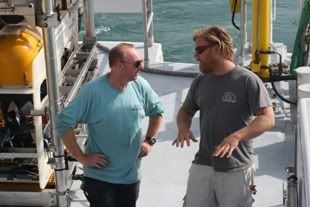 Phil & Derek