Midsummer Night's Dream
August 17, 2010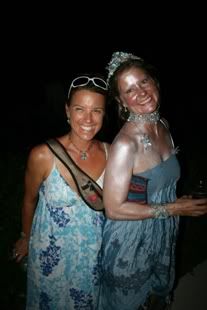 Tara & MJ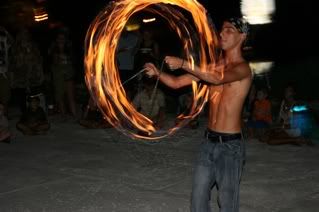 Midsummer Night's Dream
We drove from Lyons to a hotel near the Denver airport late Sunday and were up bright and early for our flight back to Key West via Atlanta. We had a pleasant surprise as we had automatically been bumped to an earlier connection and now were to arrive at 5:30 PM. This seemed like a good opportunity to be able to attend the Monday evening event in Key West that I was certain we were going to have to miss The Midsummer's Night Dream party at The Key West Botanical Garden.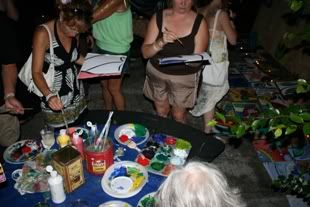 The event had been scheduled for the previous Monday in which case we certainly would have missed it, but as fate would have it, torrential rain hit Key West causing it to be postponed for a week and that combined with our new earlier arrival gave us the window to make it. At least I made it, Kathy was too exhausted and happy to be home to want to head right back out.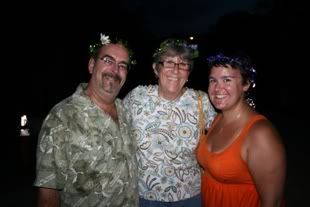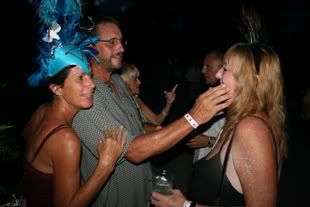 Our house, pets and plants were all in excellent shape, thanks to the assistance of our friend Carolyn who stayed at our house and our neighbors Daisy, Angela & Cookie who always keep an eye on things for us while we are away; we want to thank them all for their tremendous help in watching over our home.
Carla & George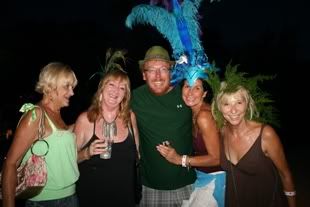 The midsummer's night dream party is the brainchild of Michael Shields and has grown over the past five years into one of the premier Key West arts events. Moving last year for the first time to the beautiful Key West Botanical Gardens from its previous location at the home of Joyce Stahl, the party brings together many of the most creative people in Key West for a night of celebrating the arts in all forms.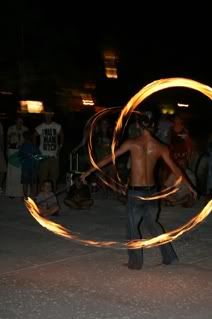 Visual artists, musical performances, poetry readings, dance, theatre and many other types of artists come together to celebrate our artistic community and enjoy a wonderful evening soiree. Many people dress up and the mood is festive and fun.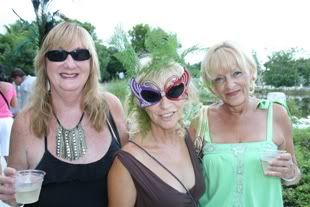 Rick
We always see a bunch of friends there and get a chance to have a few drinks and enjoy the performances. I was especially happy to see Mook J performing a few rap songs, I can't recall the last time I heard decent rap in Key West and it was great to hear, Mook is a multifaceted talent as he is also one of Key West's leading actors.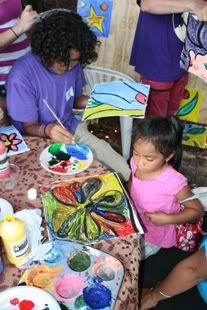 I didn't stay too late, happy to be home and tired as well from our travels, but a shout out to Michael Shields and all the people and sponsors who brought us such a cool event. Hope that our schedule allows us both to be there next year.